When Glenn McGrath had Zaheer Khan caught at mid-wicket in Johannesburg in 2003, Australia completed a clinical World Cup Final; the 125-run victory over India a fitting indication of their dominance throughout the tournament.
The victory too, sealed a fine six weeks of leadership for captain, Ricky Ponting. His first World Cup at the helm, Ponting demonstrated his capacity – to that point largely unseen, and to this day unparalleled – to balance his role as man manager, tactician and star batsman.
On the eve of Australia's first match against Pakistan, Ponting lost his trump card; Warne, who had announced that the 2003 World Cup would be his last foray in the canary yellow, was ruled out of the tournament for taking a banned substance. The sort of curve-ball that had the potential to derail the Australian campaign before it had begun, Ponting called a team meeting and simply instructed his teammates to "talk about it, have dinner, be back by 9pm and erase it from your memory." Concise and clear, there was a game – and indeed a tournament – to be won.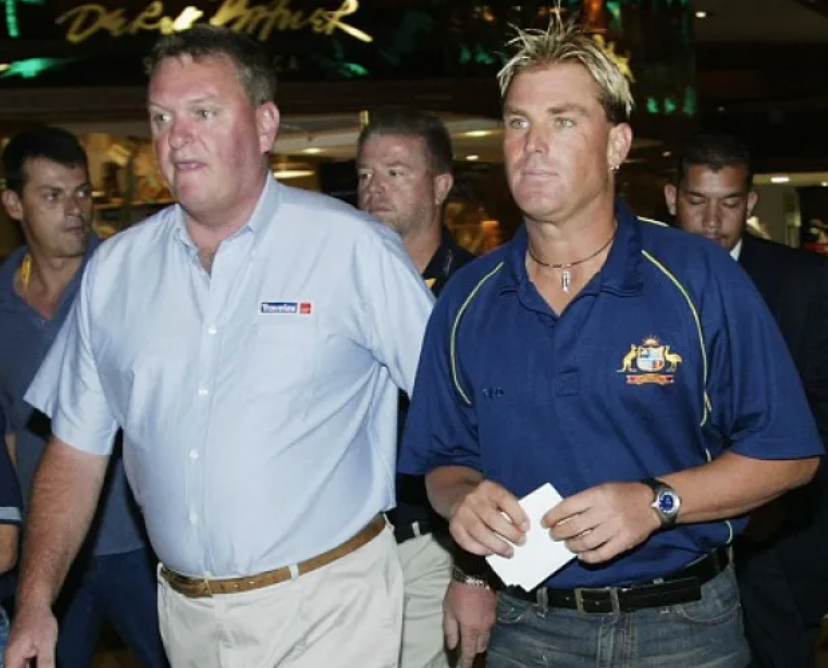 Challenges aplenty for Australia's leaders, as Warne was sent home just before their first match
Ponting had set a tone for his side; an undercurrent of openness and honesty would allow the Australian team to relax and feel at ease with each other. Nothing less would allow his players to perform their skills under the most intensely dialled microscope. So, after an undefeated campaign, when Australia was set to play powerhouse India for the trophy, Ponting's strength of leadership shone through again.
The night before the game, he called an extra meeting. First making himself vulnerable, he urged his teammates to share how they were feeling and what was making them anxious in the lead up to the match, "If anyone else is feeling a bit nervous, I thought now would be a great chance to get it off our chest… don't bottle it up or hide away from it."
Anyone who has been in a cricket change room, understands that on a scale like few other sports, cricket fosters anxiety in players. Due to its extended timeframe and the fact that all of its skills are performed isolated with a direct impact on the team, cricketers readily heap pressure on themselves. Embracing that fact – and remember it was his first time leading a group into a final – Ponting reminded his team that "we are all going to be that pumped and that excited tomorrow, we don't need to hype it up any more now."
Blasting 140 from 121 balls in the final, Ponting headlined a mammoth Australian score of 2/359. Nigh on un-chaseable with a star-studded bowling attack, the captain remembers playing with an enviable sense of freedom. "I had complete faith in the guys to come down the order – it gave me the freedom to keep going." A faith and a freedom that he fostered in the team and indeed himself. Consistently empowering those he captained to be the best they could be, Ponting's record as the most successful (in terms of win/loss) international captain comes as little surprise.
In a similar vein, New-Zealand's Kane Williamson sits atop the tree when considering modern-day international captains. Leading his team to the inaugural WTC Final later this year, New-Zealand's recent winning record is no accident. For Williamson, the root of success as a leader and consequently as a team, comes from genuinely getting to know his people. "The most important part is to make people feel valued. You must do that." I have written in the past about the high esteem in which New-Zealand is held in world cricket, but beyond being the proverbial "good blokes" cricketing success does indeed rely on good people with strong core values. Understanding how to relate to one's teammates and what makes them feel comfortable is one thing but having the flexibility to create an environment that allows for of these personalities to thrive is where the true art of captaincy lies – and it is one that Williamson has seemingly mastered.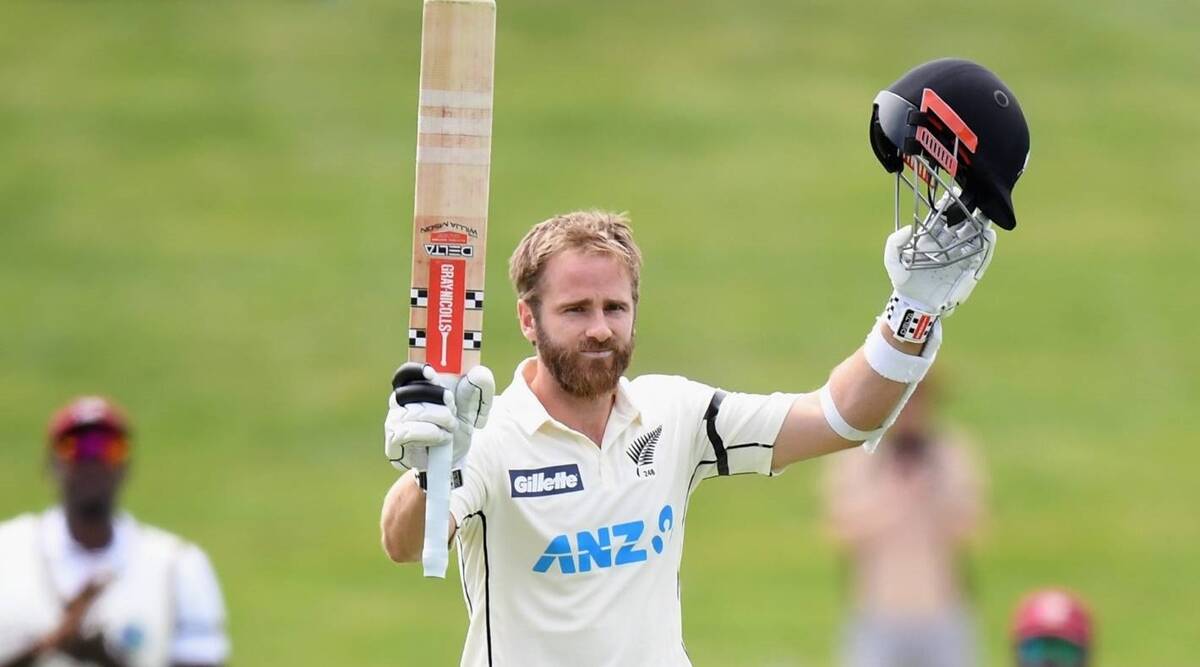 The best in the business: Kane Williamson is arguably the most valuable captain in world cricket
Endlessly humble, Williamson understands cricket is profoundly fickle and that a leader in particular must embrace the likelihood of failure. Ironically perhaps, in their preparedness to fail, Kane and his Kiwis continue to avoid it, setting the standard both for performance and dignity on the field.
Tactics and skills aside, cricket leaders have a unique responsibility. Recognising that the nature of the game lends itself to anxiety, overthinking and a persistent tension, the best captains are able to relate to their players and put everyone at ease. Naturally, the teams and individuals that can do it the best, find themselves more successful than their sometimes more talented opponents.
For a full collection of Andrew Young's writing and graphic design, please click HERE:
If you'd like to see more content from Andrew Young, they'd be very grateful for your support and contribution. Andrew Young will receive 80% of all funds contributed.