Ben Davis made his first grade for Northern District during the 1999/2000 season.
After playing for 10 years for ND's Ben travelled down to the Northern Beaches where he played one year for Manly before stepping away from the game for 6 years to set up his business Trucks N Toys.
NDs asked Ben to help out as the fielding coach for the club and with some encourage coaxed him into playing again and is currently NDs first grade skipper.
Prior to the 2020/21 season Ben has scored 5,047 first grade runs at an average of 31.74 with 11 centuries and 23 half centuries. In all grades prior the current season he has scored 8,348 runs.
Let's meet Ben Davis
Total Construction are one of the proud sponsors of Northern District Cricket Club.

What year you were born?
1982
If you can share with our readers how you would describe yourself as a cricketer?
Batsman who nudges them around and someone who used to love fielding when the body didn't hurt as much.
What's been your most memorable moment in cricket so far?
Hard to narrow down to one so I won't. Scoring my first 1st grade 100 was a pretty special feeling along with my 212no at Manly but I would say winning our 3rd PG's comp in 4 years was pretty memorable.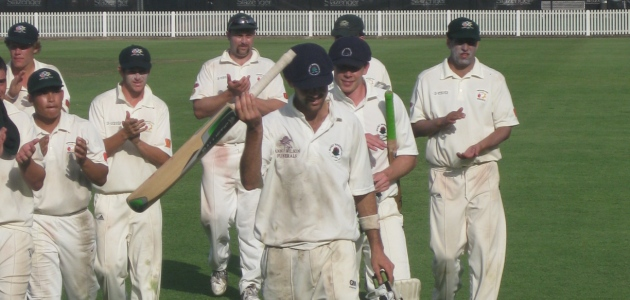 Ben's former Manly team mates celebrate his 212 not out against Campbelltown - Camden in 2010
At what age did you make your first grade debut?
18
Who's your favourite all-time cricketer?
Dean Jones into Jonty Rhodes into Ricky Ponting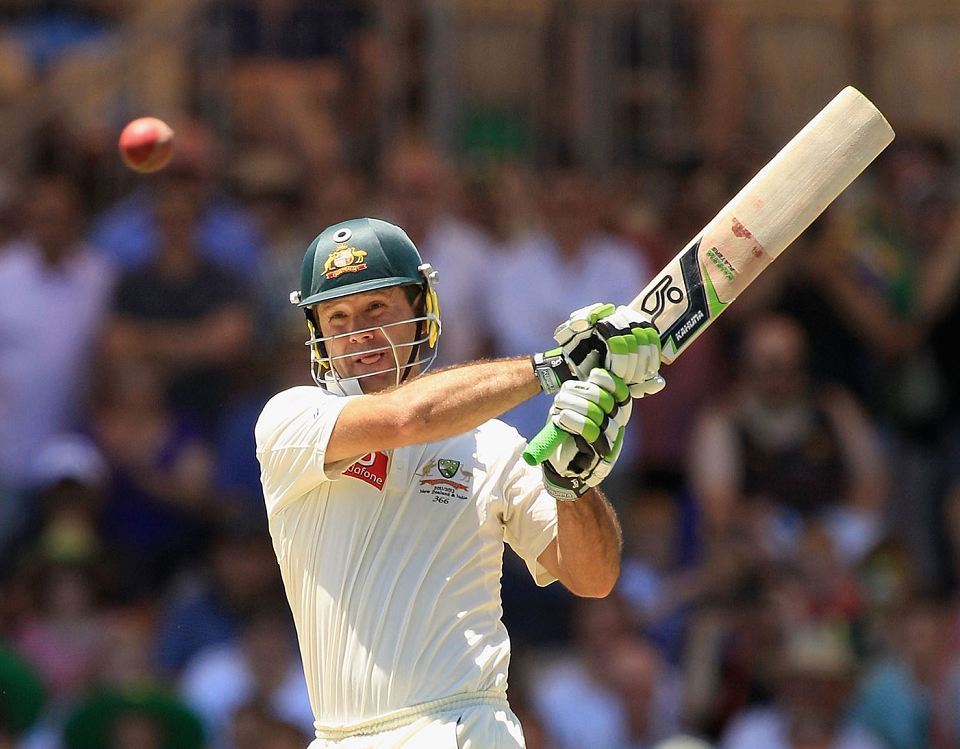 Who is the fastest bowler you've played against?
Quickest Spell would have been Mark Cameron at Syd University when we had to face 6 overs at the end of day one. I had pinned him hard in the back with a throw when he was taking a quick single not long earlier which I think fired him up a little and didn't he let me know about it.
Who is the best spinner you've played against?
Greg Matthews or Stuart MacGill
Who played the best innings you've seen firsthand playing with or against?
Matthew Daykin 191 against Sydney in a one day game. It was his first game back in 1st grade after a few years off and we only made 240 as a team. I think we had close to a 100 run partnership and I would have only scored about 10. It was all about the "partnership" when talking about it in the pub later that night though.
Who are the two players in NSW Premier Cricket you've come to admire most in terms of skills and competitive spirit in the competitions you played?
First one was a young Scott Coyte was always fun to play as he never took a backward step, was quick and was always at you which I enjoyed. The second would have to be Grant Lambert. Was just so dominant with both bat a ball and was one of the reasons Fairfield were so dominant for a period.
Which singer/band would you like to see perform live?
Johnny Farnham or Daryl Braithwaite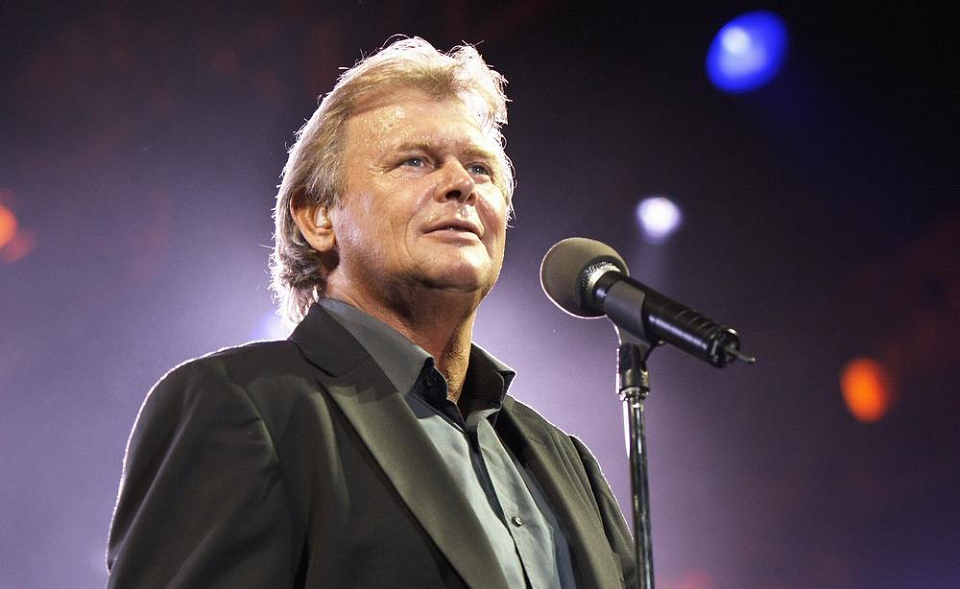 Can you recall some banter or an exchange on the cricket field that still makes you laugh today?
Nothing too funny but we were lucky enough to have a Pom called Allan Richardson who bowled decent wheels. He was working over this batsman at Wests one day mainly bowling inswingers and cut the ball back into the right handers. After a few overs he managed to get one to go the other way and the batsman played and missed. Richo followed through and then just stood there in front of the batsman and in his Pommy accent, very politely said "it's amazing, I just turned the ball around and it went the other way". The way he delivered it and the match situation made it quite funny.
Who's been the biggest influence on your career so far?
Tough one, probably Ryan Nelson. I played probably more cricket with Ryan than anyone else and we used to train together quite a lot when we were coming through the ranks and managed to play a couple of 2nd XI1 games together which was nice. Those who know Nelso know he's pretty level headed and was a good sounding board for me coming through. That was before he went to the dark side and became an umpire. (Sorry Goodge)
Where do you find inspiration that gets you through challenging times?
I got some advice when I was younger that the "harder you work the luckier you get" which resonated with me and have found useful in all facets of life. When things get tough, don't let it beat you. Keep fighting and putting in the effort and it's amazing how circumstances turn themselves around more often than not.
Who are the three people in the world you'd love to have a chat to in person?
Michael Jordon, Tiger Woods and Jennifer Hawkins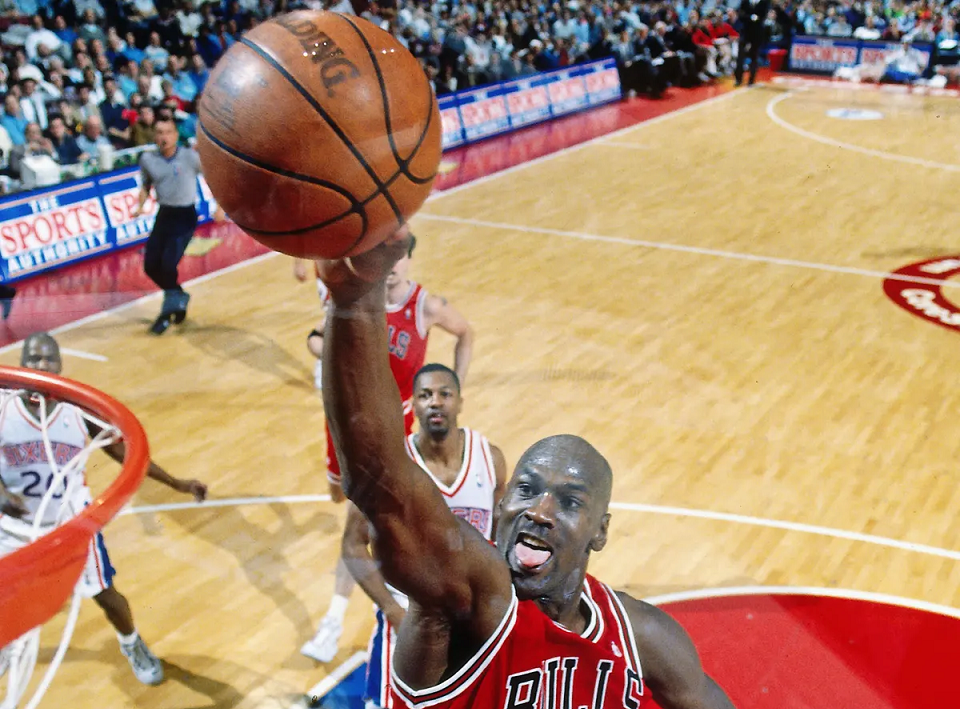 What do you like to do to relax outside cricket?
Golf (don't get to play enough as cricket, work and family gets in the way), Camping with the family, or just catching up with friends.
What's your occupation?
I own and run a company called Trucks N Toys that specialises in Ram Trucks from importing and selling Ram Trucks, Ram Accessories and doing custom Builds to them. Check us out on facebook or Instagram (Trucks N Toys)
Do you have a favourite quote?
Better to try and fail than not to try at all
Can we ask, what would it mean to you to be selected to play for NSW?
At this age I would suggest the selectors have had a few too many but back in the day it would have been a great feeling. To be honest though, it's not something I ever really strived to hard for as I knew I just wasn't quite good enough to play at that next level.
If you'd like to see more content from Northern District Cricket Club, they'd be very grateful for your support and contribution. Northern District Cricket Club will receive 80% of all funds contributed.