In the 50 years of Petersham-Marrickville, Paul Stepto produced the greatest bowling figures in 1st Grade and for the club, when he took 9-71 off 21 overs against Fairfield at Fairfield Oval in 1990-91. It was just the third round of the season and only the third game Stepto had played with Petes, having joined after five seasons in 1st Grade with St George. It was an amazing performance as he had the first nine wickets. Warren Pepper spoilt the "clean sweep" chance when he had the last man caught by Paul Clarke. Despite the paceman's brilliant performance, the match was lost outright when Petes collapsed in the second innings after leading on the first. Stepto took 1-53 in the second innings to give him match figures of 10-124.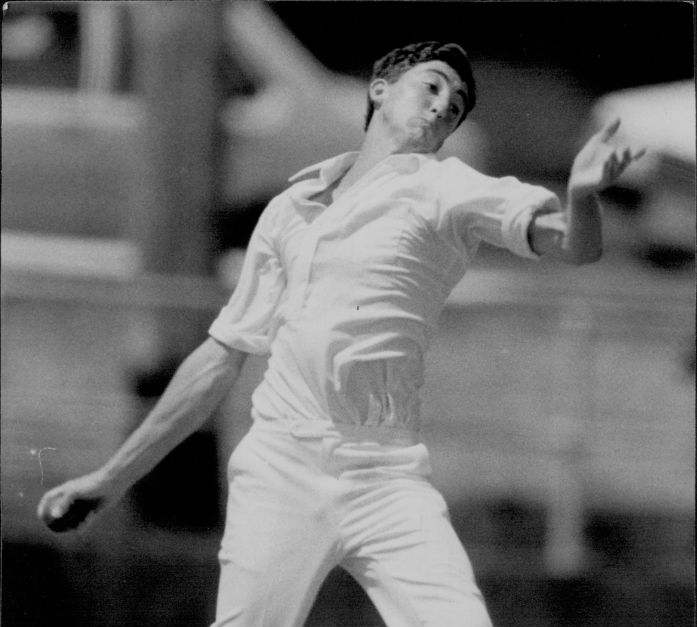 Paul Douglas Stepto was born at Sydney on 23 December 1966. A right-arm pace bowler, he played a Sheffield Shield match for NSW in 1986-87 after first representing the State in the under 19s. He and Pat Farhart, also from St George, gave the Petersham-Marrickville pace attack a much-needed injection following the retirement of long-serving opening bowler David Chardon two years earlier. And while Farhart only played that season, Stepto was a major strike bowler for the side taking 185 wickets over that and the eight seasons which followed.
While Paul struggled with injury which limited his appearances from time to time, he was able to add value to the batting as evidenced by his 69* to defeat his old club St George in 1991-92, while that same season he hit a spectacular 52 when he and Wayne Mulherin, put on 57 for the last wicket against Balmain.
Fully fit, he really hit his straps in 1993-94 producing a brilliant exhibition of fast bowling to take 7-68 and have Hawkesbury out for just 116 at Petersham Oval. Interestingly, that was only the second five-wicket haul by the 27 year old. And while he wasn't a regular big-bag wicket-taker, it was his consistency which made him such a valuable acquisition for his team. He generally made an early break-through while maintaining a level of accuracy which made him hard to get away.
Stepto had his best all-round season in 1995-96 when he scored 444 runs to complement his 36 wickets. He averaged 34.2 that season yet made just one half-century–51 against Penrith–emphasising his consistency with the bat as well as the ball. His run-getting followed closely on a short stint in 4th Grade the previous season when he captained the side and played as a batsman while overcoming an injury. He hit 193 runs in a handful of matches including a maiden century when he made 112 against Waverley at Trumper Park.
Paul's full-time availability in 1996-97 was reflected by his 39 1st Grade wickets, which included three wickets in an innings five times, while 4-26 against Sutherland were his best figures. He was also close to a 1st Grade century when he finished unconquered on 91 in the outright win over Parramatta at Old Kings, facing just 97 balls after hitting nine fours and two sixes.
Paul Stepto was more than just a player, making a sizeable contribution to the club in other important areas. He was appointed Assistant Coach in 1993-94 and elected to the club's Management Committee in 1995, where he served for five years. In 1996, he was awarded the club's prestigious Martin Bedkober Memorial Trophy for the most outstanding player in the club. He joined Greg Hartshorne in 1998 as Joint Club Coach and also took on the role of Assistant Hon Secretary. That same year, Stepto was awarded life membership of the club.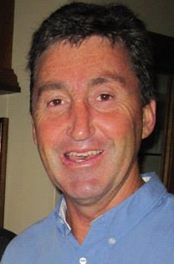 At the end of 1998-99, Paul pulled up stumps and left Sydney to tackle certain business ventures in Northern NSW country centres. He did so as a bowler who took 190 wickets for Petersham-Marrickville in 99 matches with 187 of them in 1st Grade. He also contributed 1,960 runs with the bat including 1,637 in 1st Grade where he scored nine half-centuries. He also held 29 catches to confirm his standing as the complete cricketer.
Join the cricket network to promote your business and expertise. Make it easy for people to search and find the people and services they need through people they know and trust.
Join the network
If you'd like to see more content from Randwick Petersham Cricket Club, they'd be very grateful for your support and contribution. Randwick Petersham Cricket Club will receive 80% of all funds contributed.