St George 1st Grade Player No.213 - Ray Tozer
Congratulations to Ray Tozer on his induction to the St George DCC Hall Of Fame.
A high quality wicket keeper and handy right handed batsman, Ray debuted for the club in 1961-62 and made his First Grade debut in the season of 1964-65. He would become an integral part of one of the most successful grade teams in the history of the competition. He played eighteen consecutive seasons in First Grade of which he was captain for seven. He played in five finals and won four plus two one day competitions. He went very close to captaining a premiership when the 1978-79 final against Penrith at Howell Oval was washed out.
Over his eighteen First Grade seasons Ray amassed an astonishing 461 dismissals of which there were 393 catches and 68 stumping's. He also scored 4097 runs.
Ray also held the honor of captaining the NSW Colts, 2nd XI and Metropolitan teams throughout the 70's and was a member of the NSW State Squad for five years.
Ray played with only one club. He was a member of the Green Shield team in 1961-62 that made the finals and also won a premiership in Poidevin Gray Shield (U21's) as well as two premierships in Fourth Grade.
Off the field Ray served as a NSW state selector between 1980 and 1988 and served on the St George DCC management committee for thirty years. He served as the St George DCC delegate to the NSWCA 15 years.
In 1980 he became St George DCC Life Member No.24 and in 1996 Life Member to the NSWCA.
Outside of Cricket Ray was heavily involved in Lawn Bowls where he enjoyed twenty six seasons at Grade One level. In 1997 through to 2007 he was the CEO of Bowls NSW which boasted over 600 clubs and 60000 bowlers. In 2018 he was awarded a life membership of the Sydney Southern Lawn Bowls (Zone 13).
As a youngster Ray also played representative soccer in the Sutherland Shire and also eventually earned selection in the NSWCHS First team.
In 2000 Ray was awarded an Australian Sports Medal for services to Sport and in 2005 the NSW Sports Administrator award from the NSW Sports Federation which consisted of Ninety Three affiliated sports.
An amazing career indeed.
The Club would like to take this opportunity to extend its heartfelt congratulations and appreciation to Ray for his achievements and service to the St George District Cricket Club.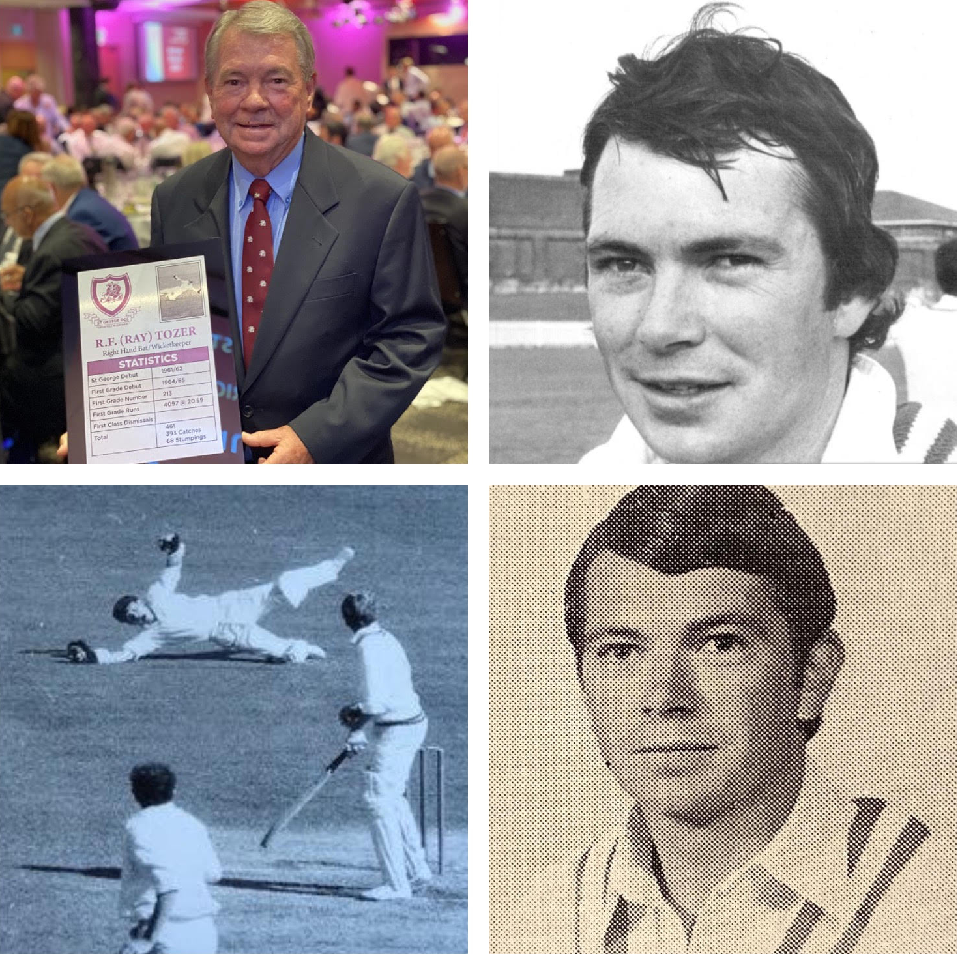 Join the cricket network to promote your business and expertise. Make it easy for people to search and find the people and services they need through people they know and trust.
Join the network
If you'd like to see more content from St George District Cricket Club, they'd be very grateful for your support and contribution. St George District Cricket Club will receive 80% of all funds contributed.