To celebrate the Centenary of First Grade Cricket for St George DCC in 2020-21 we'll be taking the opportunity to catch up with some of our esteemed former first grade legends to find out more about them and their time with The Saints.
In this "in between balls" we feature 1996/97 premiership winning leg spin bowler Robert Smith who took 50 wickets in the season.
Robert made his first grade debut in 1991 at Waverley (now Easts) before moving to St George and all up he took 254 first grade wickets at an average of 27.24 with best figures of 7 for 82 including 6 x 5 wicket hauls
Warren Saunders Insurance Brokers are one of the proud sponsors of St George Cricket Club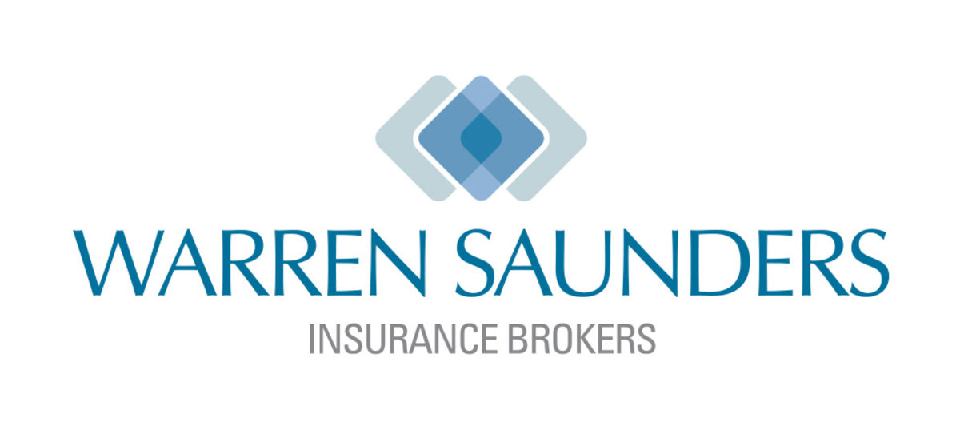 What year you were born and where?
1974 in the Sutherland Shire
Can you remember your first game of cricket?
First game of cricket was for my junior club Penshurst West 10A's. As the youngest and only first year player on the team, I didn't bat or bowl.
Tell us briefly about your cricketing journey?
It's been a journey. How do we make it brief?
I played all of my junior cricket in the local area at Penshurst West and mostly as a batsman. I started wicket keeping one cold night at Old's Park and kept throughout juniors but did not make any junior rep teams despite pretty decent stats.
Selected for Waverley A.W. Green Shield team where I bowled leg-spin really for the first time in matches. I ended the competition with a large number of wickets and was selected to play 5th grade for the rest of the year, scoring 50 in the last game of the season. I started the next year in 3rd Grade, but on the night that Malcolm Marshall arrived at the club, I was invited to the centre wicket and was fortunate to bowl well enough to be selected in 1st Grade that week with a pretty amazing team including Marshall, Greg Matthews and Paul Pritchard to name three.
The next season I was invited to trial at St George and after one or two games of 2nd grade I was selected in 1st grade where I stayed for about 6 seasons until leaving for Brisbane.
I had the honour of playing U/19s for NSW taking 6 wickets at the MCG in a game, then included in a number of Colts and 2nd XI Teams.
When I moved to Brisbane I played for Wynnum-Manly and the QAS before a move back to Sydney and through a number of circumstances ended up at Petersham and Sutherland.
In 2002 I moved to New Zealand to play a first-class cricket with Otago and club cricket at North East Valley and then after a season I moved back to Sydney and played for Randwick-Petersham. I also had a season in Wales.
We moved to the USA in 2003 only to have cricket find me many times and was involved in coaching and administration at the USACA, Major League Cricket and Pro Cricket to name a few before Julia Price ran into me and I ended up as a satellite coach for the USA Women's National team.
Right now I am in the process of moving back to Brisbane where I have been appointed head coach of the Valley DCC Premier Women's Program. I'm really enjoying the coaching side of things now with some wonderful players both in Australia and the USA.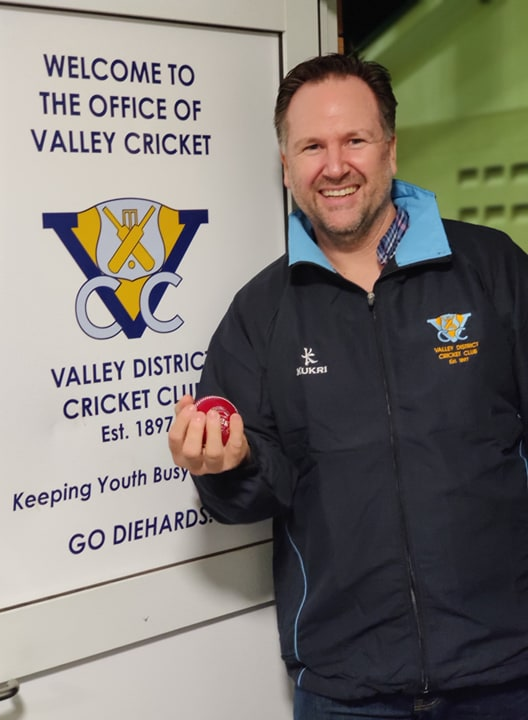 Rob has arrived in Brisbane and joined Valley Cricket Club
What other sports do you play?
Golf is about it these days, although was a tidy goalkeeper in soccer at one stage. I haven't been playing a lot of sport but between cricket coaching stints I worked in the Red Sox Minor league system and also learned Muay Thai under legend Duke Roufus while coaching MMA fighters.
What is your favourite sports movie or documentary?
Latest series I binge watched was "Inside Edge" from India but my favourite sports movie has to be Foxcatcher
Who's your favourite cricket commentator?
Has to be Skull (Kerry O'Keeffe)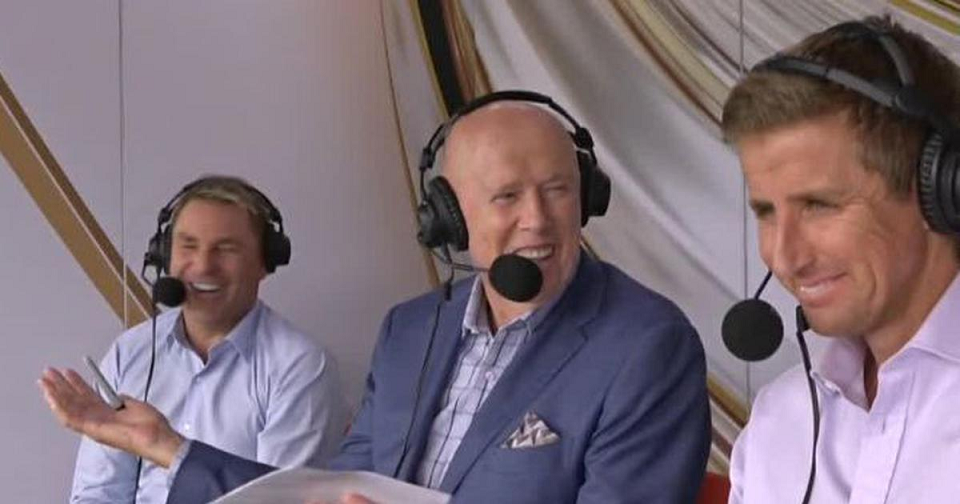 What's the one thing about you most people don't know about?
My great grandfather was Chinese and according to DNA I am about 10% Chinese.
How many years did you play at St George?
6 years
St George Nickname?
Rainman
What's your highest score in senior cricket?
117 for North East Valley at University Oval, Dunedin, NZ
Highest Score for St George?
Ummm, I may have actually taken more wickets than runs at Saints.
What was your best bowling figures in senior cricket?
In all honesty, I do not remember. I know I took a couple of six for's and a few 5 for's.
Best Bowling performances for St George?
5 for 32 v Sutherland in 94-95 and 5 for 39 vs UNSW in 95-96
Who has been the scariest bowler you have played against so far?
Andrew Jones from Balmain
Who has been the best spinner you have played against so far?
David Freedman, awesome bowler then you had to think in reverse.
Who has been the best batsman you've played against?
Played with Brendon McCullum in NZ he was just another level.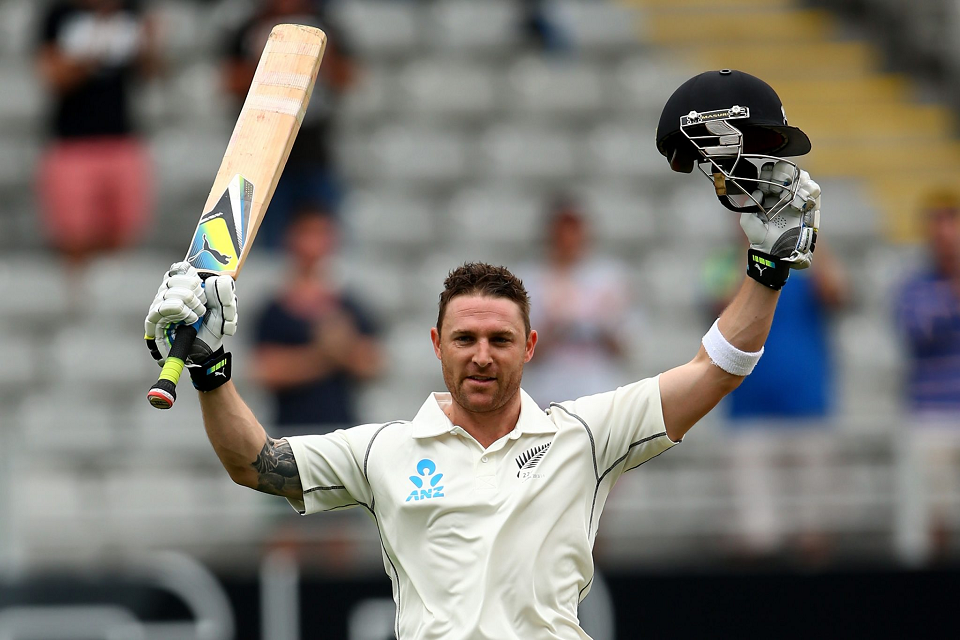 Who has been your funniest St George team mate?
You know that there are plenty in this list. Brad McNamara had a habit of pulling out the best one liner's at the most opportune times.
Who was your childhood hero?
Didn't really have a childhood hero strangely enough.
Who are the three sports people in the world you'd most like to meet?
Conor McGregor would just be fun, but he is more insightful about studying athletes than people realize. Josep "Pep" Guardiola Sala coach of Manchester City is he a genius or madman? Pele…because it's Pele!!
Name some St George players you admire most in terms of skills and competitive spirit?
St George is just one of those clubs that has such a sense of pride and a passion to the game. There are so many good players. Too many to list.
Greatest St George influence?
Geoff Milliken. As a youngster, he was a great mentor and captain on the field. Honourable mentions to Paul Ryan and Brian Booth. Also, three coaches Kerry O'Keefe, Wayne Turnbull and Murray Bennett.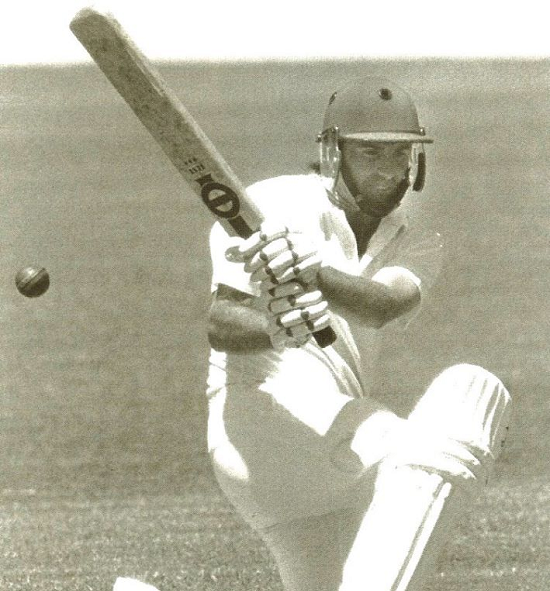 Geoff Milliken
What do you enjoy most about playing cricket?
The travel experiences available and the friendships which become one large cricket family creating memories.
What didn't you like?
Moving around teams due to various circumstances. Would love to have been settled and be able to focus on what was needed a bit more. Missing out on nearly every darn cricket photo opportunity.
What did you enjoy most about playing at St George?
There is an X-factor about St George. The people, the history and the organization. Just a great vibe.
What has been your most memorable moment in cricket?
Taking 6 wickets at the MCG was pretty special in the Australian U/19s against the champions from Western Australia. Bowling in tandem with Robert Croft for Glamorgan in a scheduled friendly.
At St George?
It was an absolute honour to be named in the St George DCC Team of the 90s.
Favourite Saints Tradition?
The post- game gatherings around the canteen with club legends, players, officials and supporters.
Tell us about the best win you've been involved with?
Did I mention the 1st grade final in 1996/97 against Mosman. You all know the story, except I was the one straight driving for four not edging through slips as was told elsewhere. It was just a great team effort that had everything a good movie would have. Has Craig McComb come out from behind the sheds yet?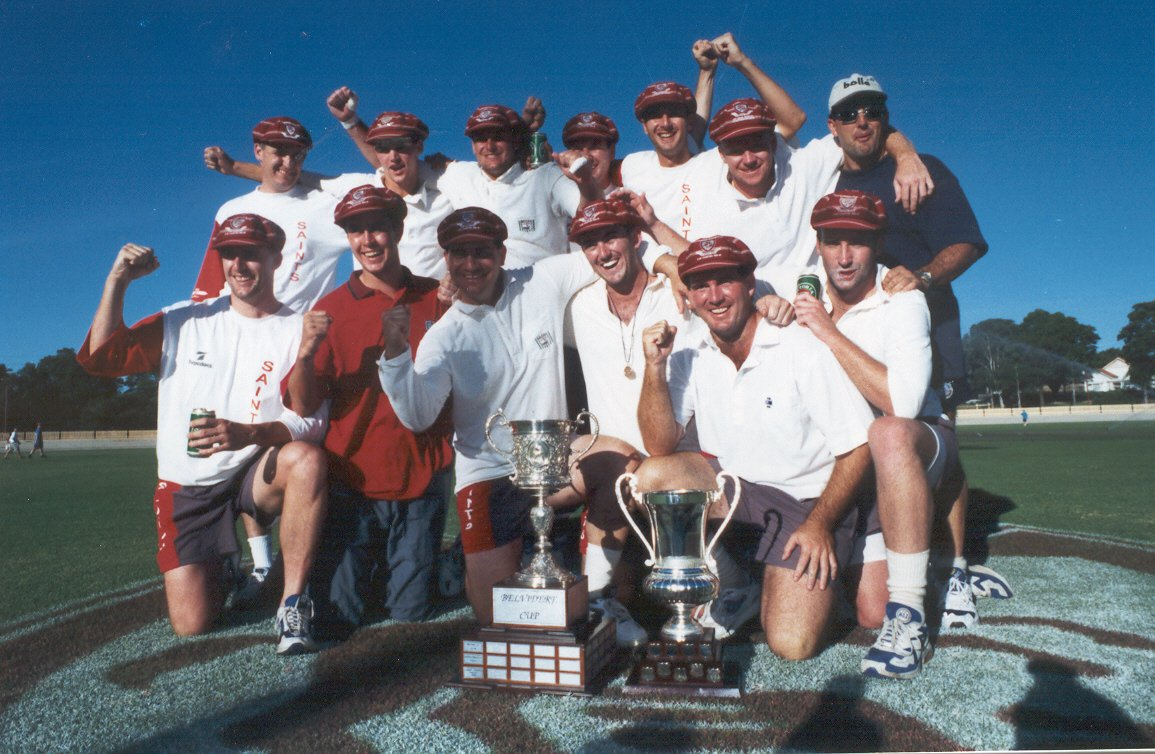 "Favourite" worst injury playing cricket?
Only real injury playing cricket was a sprained ankle while at practise at Hurstville oval – going into a sprinkler well. Unless you include the concussion sustained on the field running into David Bourkes swinging bat at Waverley Oval while playing for Randwick-Petersham.
Favourite Beverage?
Water
Favourite Food?
Scrambled eggs
Favourite Holiday Destination?
Rome
What are your hobbies?
Renovating homes and travel – not at the same time.
What's the best advice you've received?
"If they go to the trouble of making up a nickname instead of Smithy or something similar, and it's a real nickname, it's a good thing" – Phil Alley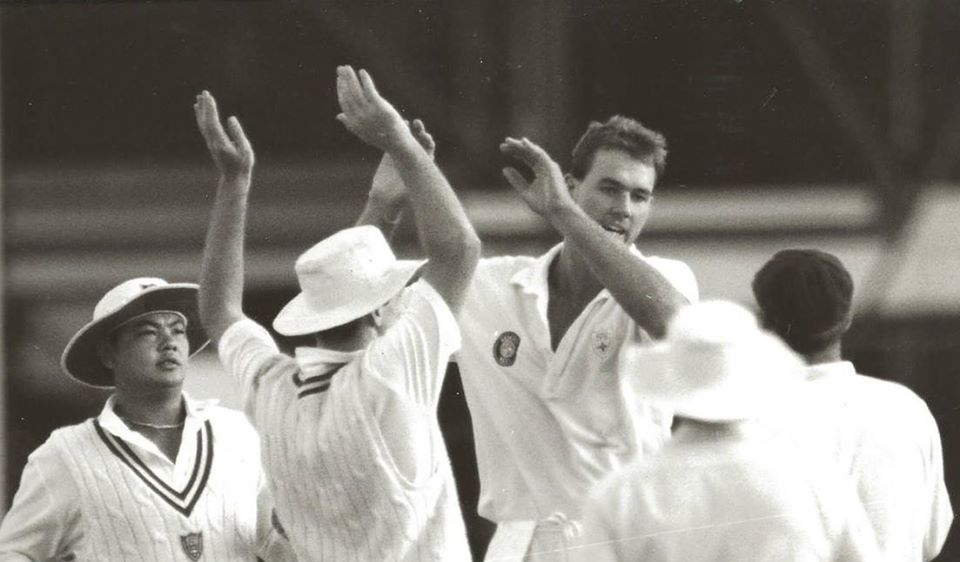 What do you do for a living?
Trained school teacher, but while in the US have been heavily involve in sports coaching and marketing.
Greatest achievement outside of cricket?
Having a wonderful family with a great wife, Tracey and beautiful daughter Dallas-Rose.
Advise to any youngsters looking to make?
Don't be in a hurry. Be careful whose advice you take on board and who's advice you ignore. Don't try to do too much.
Join the cricket network to promote your business and expertise. Make it easy for people to search and find the people and services they need through people they know and trust.
Join the network
If you'd like to see more content from St George District Cricket Club, they'd be very grateful for your support and contribution. St George District Cricket Club will receive 80% of all funds contributed.