Chris MacDougal is a former St George District Cricket Club first grade captain. Chris is the clubs first grade player number 409 and was a member of the 2012/13 first grade premiership winning team skippered by Kevin Pillay.
Chris was also the captain of the St George DCC premiership winning Poidevin Gray team in 2007/08
Let's catch up Chris MacDougal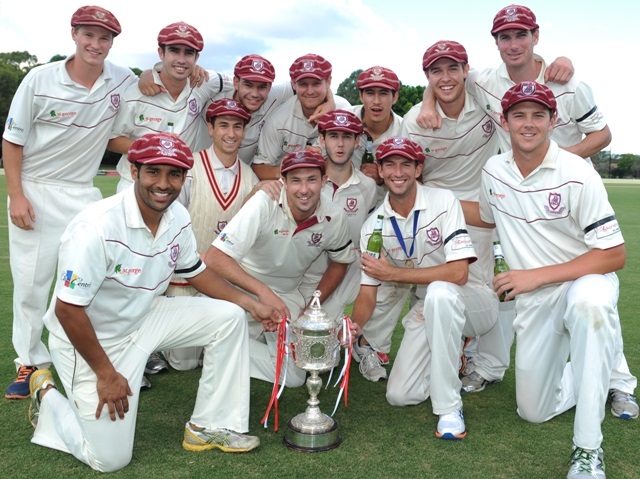 St George First Grade Premiers 2013/13
What year you were born and where?
1988 - St. George Hospital, Kogarah
Can you remember your first game of cricket?
Not really, but I do remember attending my brothers representative games and getting dressed up in all the gear with his teammates bowling at me. I used to love coming off the long run impersonating Merv Hughes too.
Tell us briefly about your cricketing journey?
Started playing junior cricket in the St. George area playing for St Joeseph's Riverwood CC, before later making the switch to ICC.
I was picked to play my first representative cricket game in the Under 10's by Bushy Pillay, where he encouraged me to make the switch to an off-spin bowler. I played reps all the way through to the Under 16's, and was lucky enough to win one competition along the way in the Cawsey Shield.
I played one season of Green Shield for Eastern Suburbs before returning to St. George for my second season. Since then I have only played for one club and recently chalked up over 300 games for the club.
In the middle of all that, I was lucky enough to travel over to England where I played two seasons with Surrey Premiership side Valley End.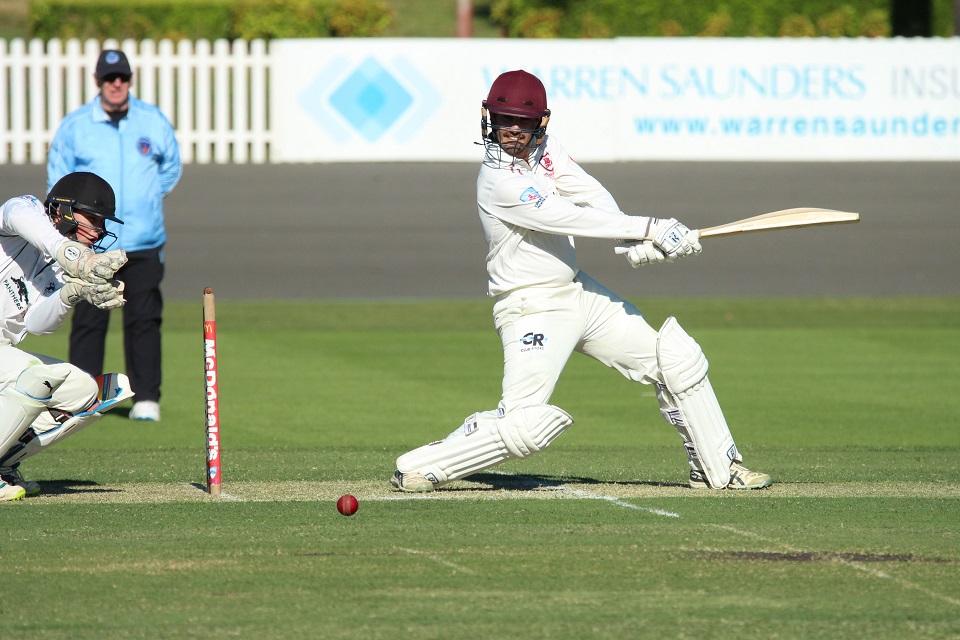 What other sports do you play?
I played soccer until I was 13 before making the switch to AFL which I have played ever since with a few years off in the middle due to injury and travel (Editors note – Chris has played some First Grade for St George AFL).
I have recently taken up golf on a more consistent basis.
What is your favourite sports movie or documentary?
Remember the Titans
Who's your favourite cricket commentator?
David Lloyd (Bumble)
What's the one thing about you most people don't know about you?
I actually played for Eastern Suburbs before I'd played a game for St. George - only because I wasn't selected in what was a very strong Saints team.
How many years did you play at St George?
18 years St George
Nickname?
Grabby
Highest Level Played (St George or Representative including Jnr Level)?
Junior - NSWCCC Senior - St. George 1st Grade
What's your highest score in senior cricket?
117 not out
Highest Score for St George?
109 not out
What has been your best bowling figures in senior cricket?
7/69
What has been your best bowling figures for St George?
4/13
Who has been the scariest bowler you have played against so far?
Michael Holmes in the old Hurstville Oval nets when no one bowled off the correct distance
Who has been the best spinner you have played against so far?
Adam Zampa
Who has been the best batsman you've played against?
Phil Jacques
Who has been your funniest St George team mate?
Luke Reynolds and Dave Williams
Who was your childhood hero?
Michael Slater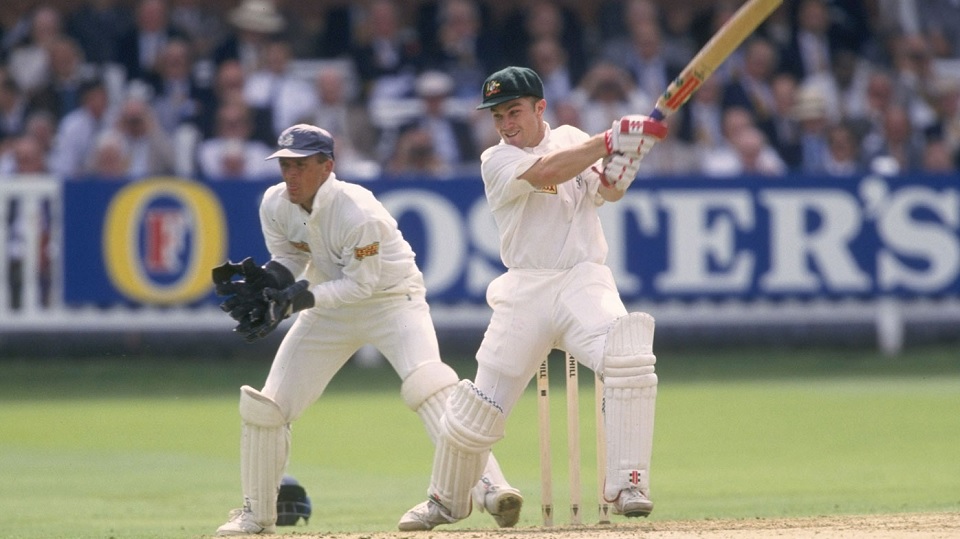 Who are the three sports people in the world you'd most like to meet?
Tiger Woods, Tom Brady, Sachin Tendulkar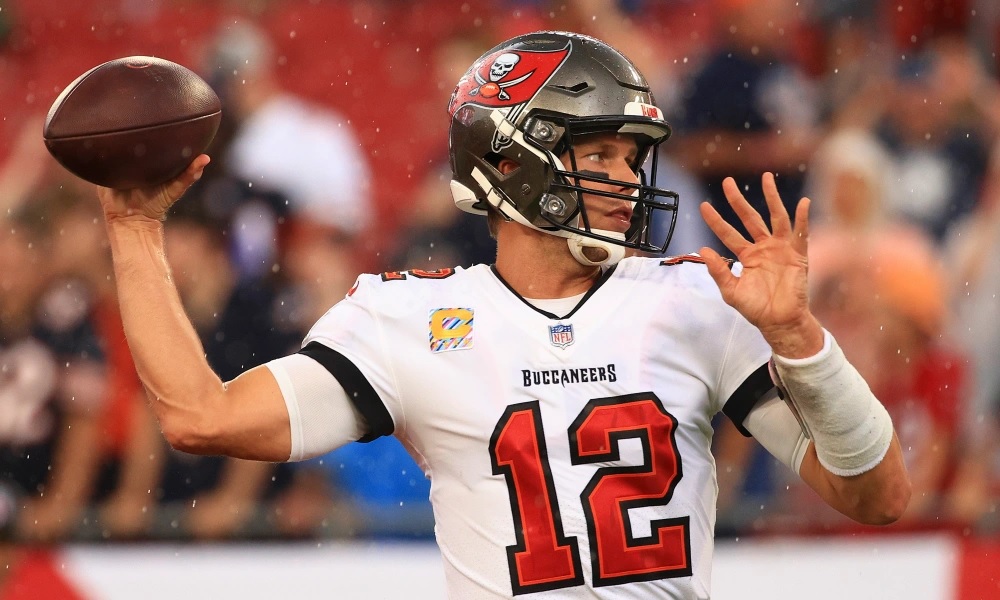 Name some St George players you admire most in terms of skills and competitive spirit?
Graeme Rummans, Kevin Pillay, Steve Green.
Greatest St George influence?
Murray Bennett, Gav Twining.
What do you enjoy most about playing cricket?
Camaraderie and the close matches
What didn't you like?
Doing the covers at any stage, but at the end of play after fielding all day was probably the worst.
What did you enjoy most about playing at St George?
Knowing that you were playing your favourite sport for the greatest cricket club in the world.
What has been your most memorable moment in cricket?
Batting at number 11 in Cawsey Shield Rep Grand Final and hitting a boundary with a filthy hack over mid-wicket to win the comp.
At St George?
All 5 premierships that I was lucky enough to be a part of. They all have different memorable moments.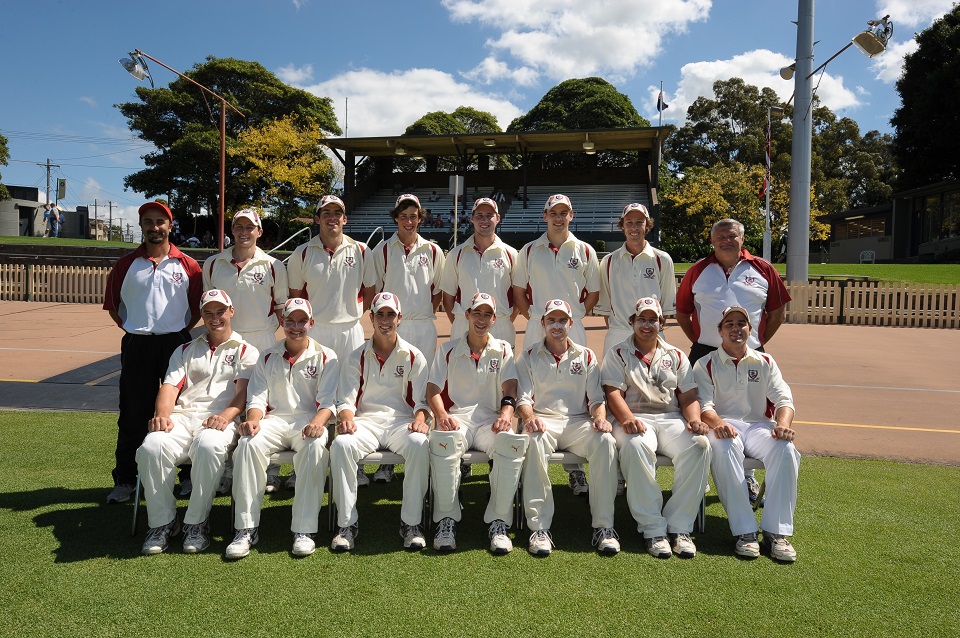 Favorite Saints Tradition?
Singing the song with your baggy on after a win!
Tell us about the best win you've been involved with?
Surprise, surprise it would have to be the T20 Quarter Final at Manly Oval for a whole number of reasons. But mainly because they selected a time slot on a weekday that made it very difficult for most of our squad to make it in time. We had a very young team made up of mainly second graders. We went over there and completely dominated them!
You captained 1st and 2nd Grade as well as a Poidevin Gray Premiership - tell us a little about your time as captain?
Captaincy is something that as a young kid growing up, I never really had an interest in. I got the opportunity to captain my school side at Marist College Penshurst and then later again at Marist Kogarah and for the first time I started to take a greater interest in the more tactical part of the game.
My time as captain of the PGs side was thoroughly enjoyable and to be as successful as we were was more of a reflection of the quality and depth of the squad than my captaincy.
Probably my proudest moment as a cricketer was being asked to captain the 1st Grade side at the greatest club in the country. It was always going to be a difficult period for the club following the departures and retirements of Steve Green, Kev Pillay and Greg Hunt and we were the hunted after winning the competition the previous year. Although my tenure was fairly short, having guys like Moises Henriques, Trent Copeland, Kurtis Patterson and Josh Hazlewood coming back into the side on the odd occasion and providing their own opinions and guidance was extremely helpful and helped shape the type of captain and player I wanted to be.
Chris MacDougal captain 2007/08 St George Poidevin Gray Premiership winning team
What advice would you give to a new captain starting out in Grade Cricket?
Probably 3 things:
1. Communication is vital. To be honest, I've never liked the tough conversations with teammates individually or as a team. But as a player I've learnt how beneficial it is to your own confidence to know exactly what your role is and exactly where you stand. I know what it's like to be talked about behind my back, and I'd like to think this is something I avoided as a captain. Be honest with your teammates and most will respect you for it.
2. Every team has players who like to have their own opinion and put in their two cents worth, which can work both ways. I remember there was one game in 1's where we were on the back foot a little bit and at a drinks break, First Class umpire Tony Wilds (an umpire of all people) pulled me aside and simply said "back your own judgement. That's why they made you captain". Since then in my games as captain in 1s and 2s, this is something that always rang true for me. Decisions that are made in a game are not going to be the most popular amongst all players, but you need to back your judgement and go for it. Having said that, this doesn't mean you don't listen to others, but at the end of the day, you make the final call.
3. it's also a good idea to be as friendly as possible to the umpires before and after games. You never know how it could benefit you down the track.
"Favorite" worst injury playing cricket?
Definitely not a favourite but worst injury was dislocating a finger while dropping a catch. It was probably the embarrassment of walking off the field after dropping the catch that was most painful.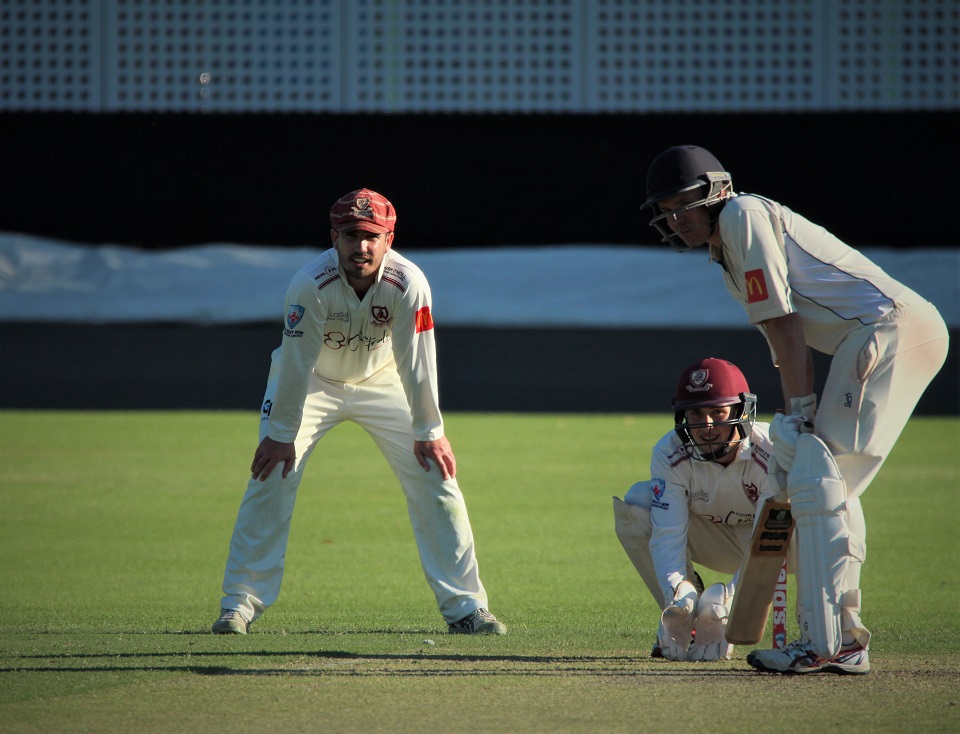 Favorite Beverage?
An ice cold beer after a long day of cricket especially when celebrating a win.
Favorite Food?
Growing up it was probably my grandma's pork roast - more so the crackle than anything.
Favorite Holiday Destination?
Hvar, Croatia.
What are your hobbies?
Golf, gardening and rotisserie cooking.
What's the best advice you've received?
Always try and keep things simple. There is no need to overcomplicate things.
What do you do for a living?
High school teacher
Greatest achievement outside of cricket?
Buying a house in today's market.
Advice to any youngsters looking to make it?
You cannot control the uncontrollable. Do not waste time on them.
Join the cricket network to promote your business and expertise. Make it easy for people to search and find the people and services they need through people they know and trust.
Join the network