International Women's Day. Whenever I see or hear those words I can't help but think about that Twenty20 World Cup Final – Meg Lanning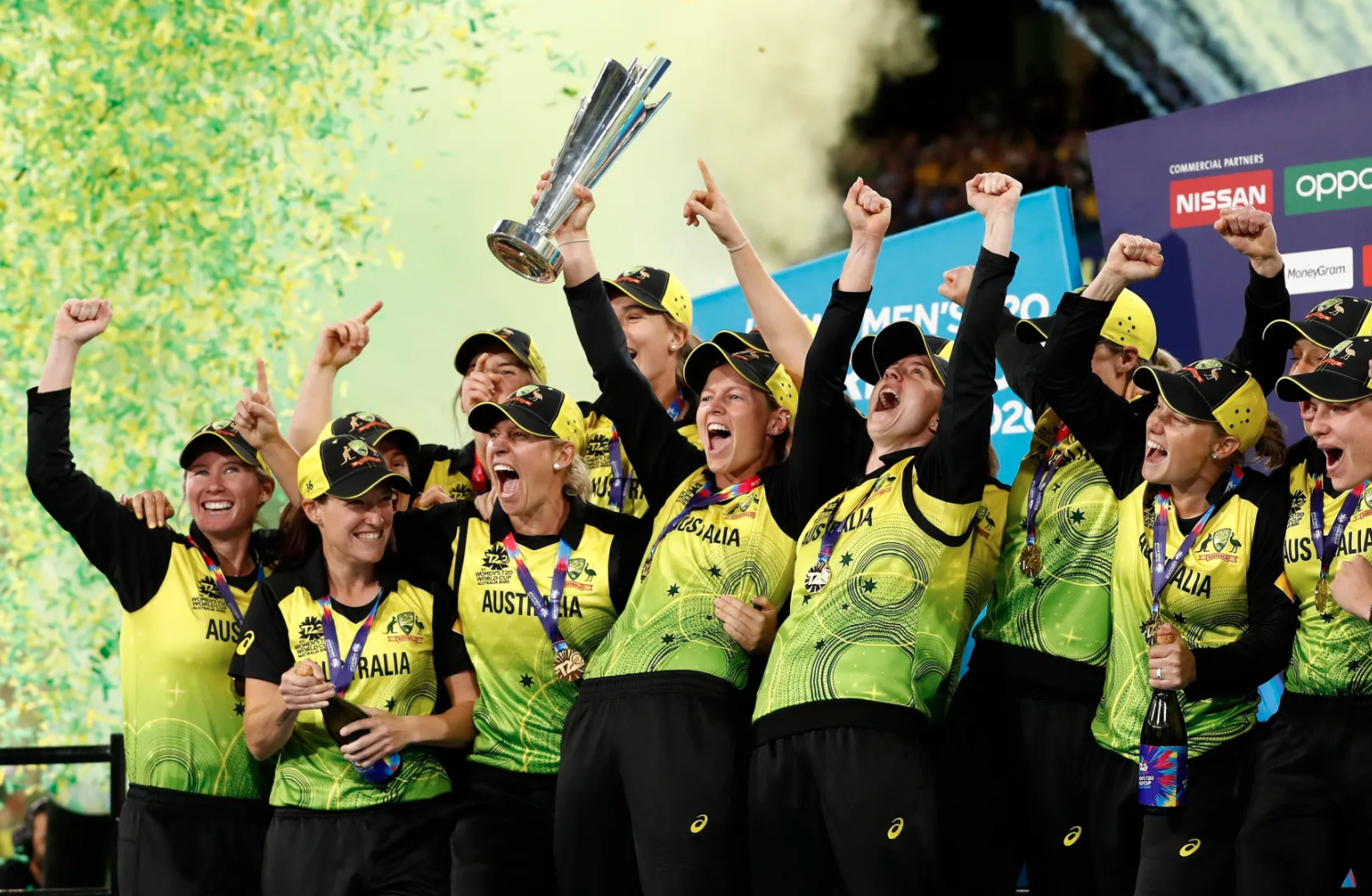 Australia's watershed moment on International Women's Day 2020. (© ICC Business Corporation FZ LLC 2020)
#BreakTheBias is the theme for International Women's Day 2022 (IWD2022). A concept that encourages us all to strive for a gender equal world, breaking the bias frees us from stereotypes and discrimination, while promoting ideals of diversity and inclusivity.
Ideals lived by the Australian Women's Cricket Team, they have become role-models for girls and boys in Australia and around the world, as they lead the way on and off the field.
Their watershed moment came two years ago on International Women's Day as they claimed the T20 World Cup in front of 87,000 people at the MCG. A truly monumental achievement for the team on the field, that it captured the hearts of so many people beyond the boundary rope, demonstrated, as Lanning described, "what is possible (for women's sport) when you invest time and effort."
Two years later and the Australian captain is the first to admit she wasn't sure that they could pack the MCG.
"I was very sceptical when told they wanted 90,000 at the MCG. I just couldn't see it getting close," she said. "I've never been so happy to be proven wrong."
As she reflects today, Lanning believes that part of International Women's Day is about celebrating how far society – and particularly sport – has come in recent years. So proudly remembering that day at the 'G, Lanning also lauds Cricket Australia for their efforts in championing women's cricket and supporting its professionalisation. This is a trend she also hopes will continue.
"It (IWD2022), is also about looking to the future and thinking ambitiously, rather than thinking solely about past victories," she said. "It's about recognising the conversation about women's sport has shifted… and must continue to evolve."
In that sense, the Australian captain is keen to keep clearing boundaries; ensuring that young girls can be inspired to keep pursuing their passions without fear. Currently competing for the World Cup and with the Commonwealth Games on the horizon, Lanning wants to keep putting women's cricket front and centre on the world stage.
"It's another opportunity to grow the game and if it leads to the Olympics, that would be amazing," she said. A deliberately lofty ambition, the skipper expects people to be sceptical – just like she was about the World Cup Final.
"But trust me," she said, "being wrong will prove deeply rewarding."
In a similar vein, the world's no. 1 ranked ODI bowler, Jess Jonassen wrote of her experiences breaking the bias as a cricketer. Initially exposed to harassment and non-selection when she played against boys as a junior, Jonassen is keen to ensure that bias is removed from the game – and society entirely.
"Things are improving," she said. "Hopefully the more we speak up, the more people will be aware of the impacts of bias and how some simple changes or subtle shifts in perception can make an enormous difference."
It is fitting that once again this champion team will play on International Women's Day. Their second match of the World Cup, Lanning's XI will be keen to go two wins from two matches as they look to fill the only vacancy in their trophy cabinet.
More than that, however, this is a team full of pioneers whose fervent dedication to the game is inspiring for women and girls of all ages. On-field results notwithstanding, the Australian Women's Cricket Team continues to #BreakTheBias.
***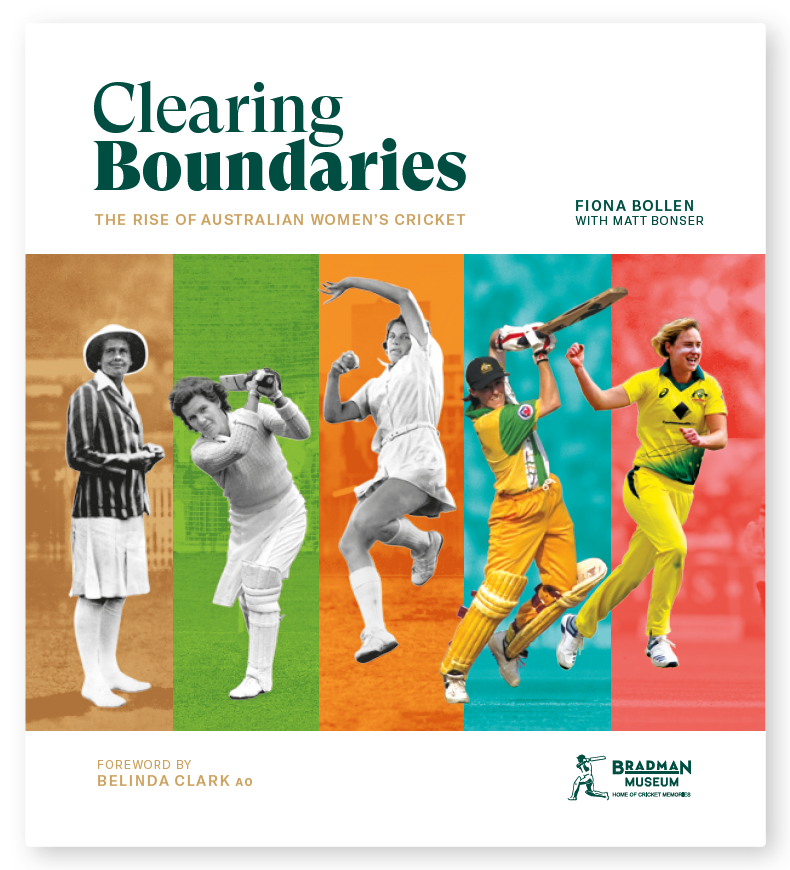 Learn more about the pioneers who have helped shape the landscape of modern women's cricket. Celebrate the history and honour the contributions of past greats in Clearing Boundaries.
For more information, click HERE.
Join the cricket network to promote your business and expertise. Make it easy for people to search and find the people and services they need through people they know and trust.
Join the network