For a country that loves an underdog, Australians rarely enter international cricket tournaments with such a tag. Having lost their last five T20 series, however, Aaron Finch's side would be just that in this T20 World Cup; the dark horse in foreign conditions, Australia entered an ageing squad whose skillset seemed at the outset to be misaligned with the conditions of the UAE.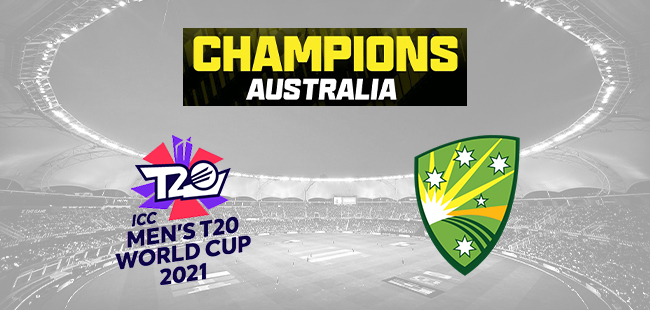 Australia are World Champions (ICC logo © ICC Business Corporation FZ LLC 2020)
Granted, Australia's recent record belies the fact that they rarely enter their best squad in the shortest format; busy schedules combined with the primacy of Test cricket in the national psyche has seen T20 cricket hitherto on the backburner. Consider the recent tours of the West Indies and Bangladesh – COVID bubbles notwithstanding, the selected squads, along with the overall quality of pitches and (lack) of broadcast – gave the whole thing an experimental air.
If Australia's men were to fill the only vacancy in their trophy cabinet, this T20 gambit would need to be given a good deal more credibility.
Naturally, then, they would simply pick their best players – those who have earned them success in the longest format would be trusted to do so in the shortest; Warner, Smith, Starc, Cummins and Hazlewood will all don the Baggy Green in less than a month.
Hazlewood is one of Australia's Test stars who shone at the T20 World Cup (© ICC Business Corporation FZ LLC 2020)
The selection policy, which prioritised Test-quality pace ahead of the mystery spin and stump-to-stump style that has thrived in the UAE in the past, raised eyebrows throughout the tournament. Bowling almost 10% more pace than any of other top six sides in the World Cup, Australia stuck fat with their need for speed. Such was the commitment to the ploy, only once did they bowl eight overs of spin in a match.
If there was ambivalence as to the approach with the ball at the outset of the tournament, there was nothing short of an inquest at the top of the order. Of David Warner two things are true; first, at the outset of the tournament he was out of touch – dropped from his IPL franchise and with single-figure scores in Australia's warm-up matches, the outlook was bleak. Was he now officially 'too old and too slow'?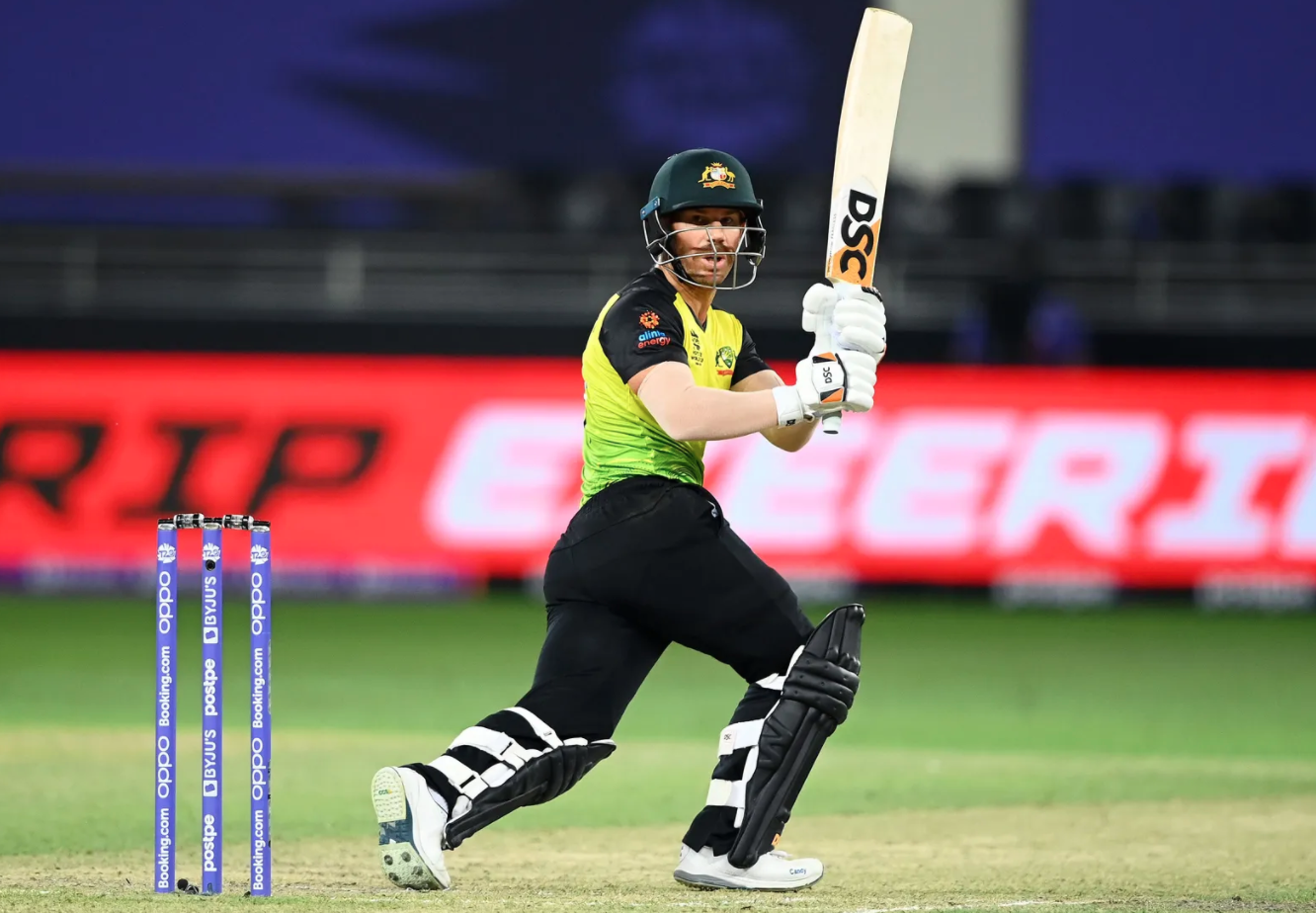 Warner silenced the doubters to be Player of the Tournament (© ICC Business Corporation FZ LLC 2020)
The other thing to remember about Warner, is that he is a rusted-on competitor. Nicknamed 'Bull,' the external doubters each represented nothing but a red flag. Their queries quickly proving immaterial as Warner took to blasting balls beyond the inner circle during the powerplay, and beyond the boundary rope thereafter.
As the Australians enjoyed their victory celebrations overnight, Aaron Finch addressed Warner's outstanding World Cup – one that earned the left-hander 289 runs and Player of the Tournament honours.
"I can't believe people wrote him off a couple of weeks ago," he said. "It was almost like poking the bear."
Though they relied heavily on their Test stars, Australia did have room in their squad to specialise, too. They mightn't always show it, but there is some white-ball muscle to be flexed in the canary yellow. As it relates to flexing muscle, Marcus Stoinis is an emergent limited overs star. Taking on a vital role in the middle order, he was not dismissed once through the tournament; his match winning efforts against South Africa and Pakistan ensuring a place in the Final.
Equally, his great friend Adam Zampa has developed into an invaluable commodity in short form cricket. Australia's best performed bowler across the World Cup, Zampa's 13 wickets cost just twelve runs apiece, and allowed for great freedom at the selection table; Australia not needing to play two front-line spinners (conversely New Zealand played Sodhi and Santer who went for a combined 0/63 off six overs in the Final).
Happily, that flexibility allowed for the selection of Mitch Marsh. One of the most polarising figures in Australian cricket outside the dressing room, he is one of the most respected within it. Hard-hitting and endlessly talented, Mitch Marsh demonstrated his devastating power throughout – and most poignantly in the Final with a match winning 77*. Inarguably his finest hour in Australian colours, Marsh blends his match-winning heroics with a refreshing self-awareness.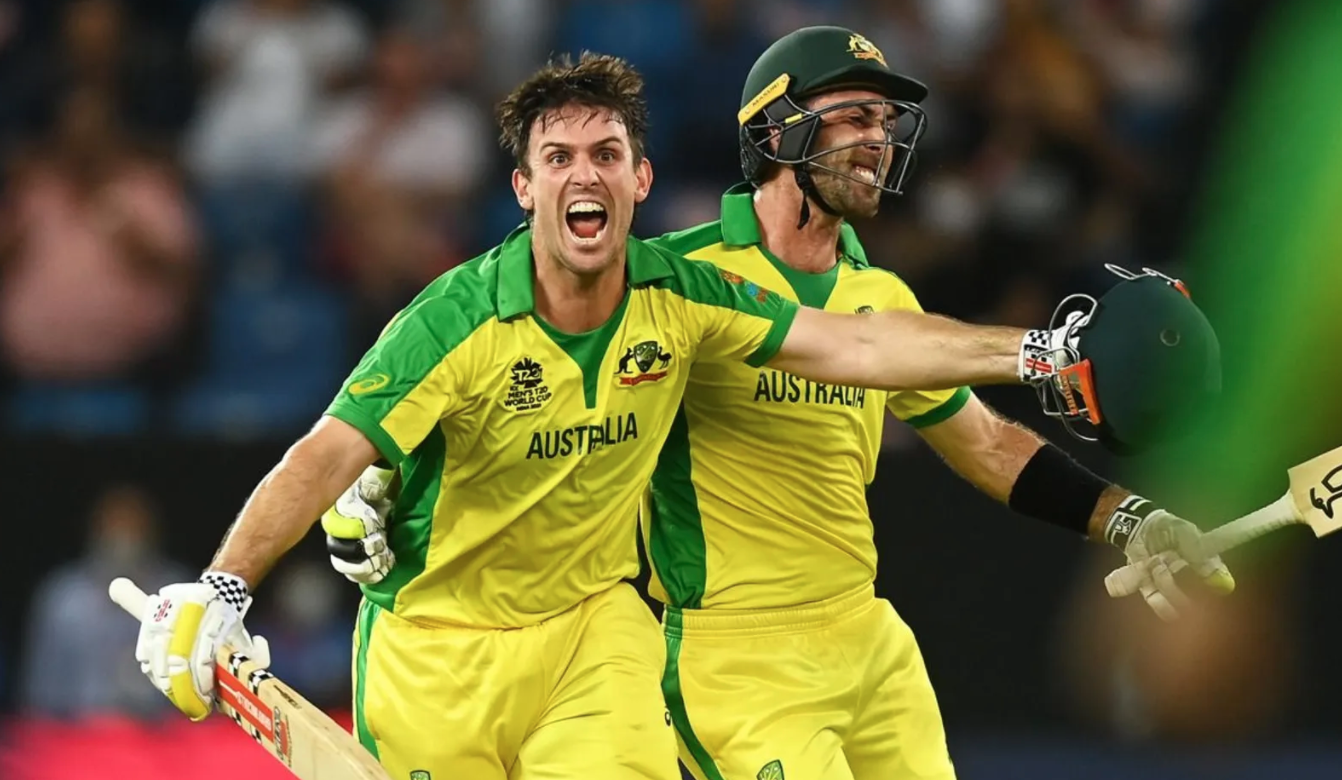 With 77* Mitch Marsh was Player of the Final (© ICC Business Corporation FZ LLC 2020)
"My journey, those ups and downs – all of those experiences just build resilience," he said. "That's got me to the point where I can just go out there and perform in a World Cup Final."
It is fitting, too, when considering the composition of this Australian World Cup team, that their number three – who was dropped mid-way through the tournament before going on to claim Player of the Final honours – was first trialled in that position during the experimental tours of July and August.
"I went over to that tour not expecting to bat at number three," Marsh recalls. "It's something I've done a little bit for the (Perth) Scorchers… but to have that role and responsibility – I've loved it and hopefully I can keep going now."
More than their own individual talent, or adherence to match specific roles, this Australian team boasted something more; a special bond underpinned perhaps by a flowering humility. When journalists probed Marsh on the impact this performance might have on his career, he preferred to divert the attention and speak of his teammates.
"I think what stands out for me most is just the love in this team," he smiled. "I'm playing for my teammates…Hopefully everyone back home could see the enjoyment, the smiles we played with."
It is that unity that allows individual talent to thrive. It is a culture that has largely typified New Zealand of late – and it is one that encourages people to fall in love with their national team.
Maybe Marcus Stoinis said it best:
"We absolutely, actually love each other. It is beautiful."
Join the cricket network to promote your business and expertise. Make it easy for people to search and find the people and services they need through people they know and trust.
Join the network