The Bradman Museum & Foundation will donate the takings from the Bradman Museum for the weekend 1 and 2 May (up to $10,000) to the UNICEF Australia India COVID-19 Crisis Fund. The Bradman Museum Foundation has also established an online call to action – The Bradman India COVID Appeal – to help the cricket community raise funds to support India through the emergent Coronavirus crisis.
The Bradman Foundation is joining with star Australian fast bowler, Patrick Cummins and Cricket Australia who have each agreed to give $50,000 to the UNICEF COVID-19 Crisis fund.
Australia and India enjoy a shared love of cricket as well as a deep and abiding respect for Sir Donald Bradman. The Bradman Foundation Chairman Leon Zwier said:-
"We are devastated by the unfolding tragedy in India and hope that the Bradman Foundation donation may also encourage others to make their own contributions," he said.
The Foundation has also created the Bradman India COVID Appeal. An online call to action, it is designed to encourage the Bradman Museum and Foundation's extensive community to donate to the Cricket Australia portal through UNICEF. The Appeal will be accessible via our website and social media channels.
CEO Rina Hore said:-
"We welcome and encourage donations from the public for the purpose of making a further contribution to UNICEF working to relieve the suffering."
In addition, donations can be made directly to UNICEF Australia.
Click here to Donate to the Cricket Australia Page at UNICEF Australia
Though he never played in India, Bradman held a deep affection and admiration for its people and its cricketers. In the 1947/48 series in Australia, he was quick to heap praise on his Indian counterparts, congratulating, in particular Lala Amarnath, for what was an endlessly "positive approach to batting."
Even after his retirement, Sir Donald Bradman was a keen watcher of Indian cricket. He proclaimed Sunil Gavaskar, the former Indian captain, to be "an ornament to cricket," when Gavaskar eclipsed Sir Donald's own record of 34 Test centuries.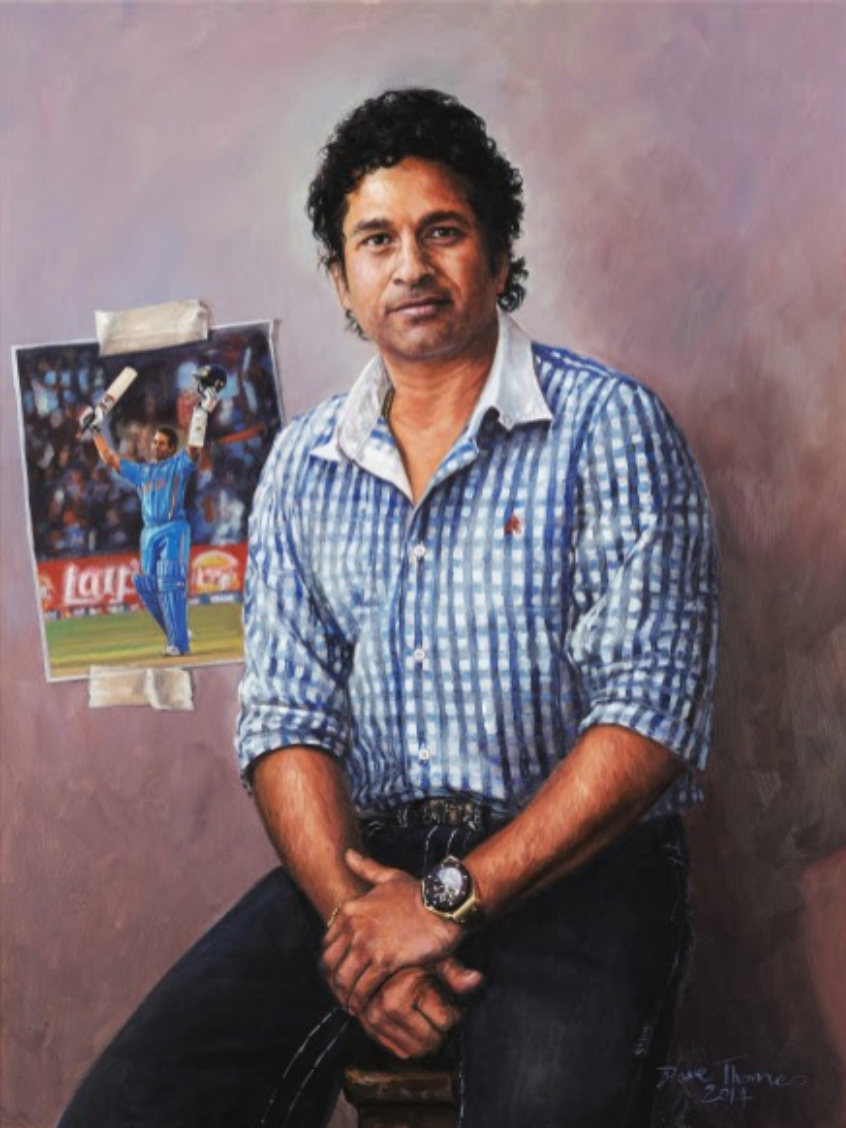 Tendulkar, who held a special place in Bradman's heart, has his portrait proudly displayed in the Bradman Museum
Sachin Tendulkar, too, held a special place in Bradman's heart. The most prolific run scorer of all time, Bradman famously quipped that "Tendulkar reminds me of my own batting." Such was his respect for Tendulkar and his achievements.
It was Sir Donald Bradman's vision that through cricket, communities would unite, and people would continue to serve their respective nations with courage, honour and humility. In this most challenging time, Patrick Cummins, Brett Lee and Cricket Australia have set the standard, we are following in their footsteps and we urge the extended cricketing family to follow and support our Indian friends.
Join the cricket network to promote your business and expertise. Make it easy for people to search and find the people and services they need through people they know and trust.
Join the network
If you'd like to see more content from Bradman Museum, they'd be very grateful for your support and contribution. Bradman Museum will receive 80% of all funds contributed.