The coveted Bradman Scholarship, which has been awarded since 1990, is a nationwide program designed to aid undergraduate university students balance their cricketing and academic pursuits. Expanded in 2019 to include both a male and a female recipient each year, Bradman Scholars continue to achieve both on and off the field.
This year, as summer gets underway, a number of our former Scholars are making an impressive start to the season; representing their teams, themselves and the Bradman Foundation, with distinction.
Executive Director of the Bradman Foundation, Rina Hore, is pleased to see recipients of the Scholarship succeeding and maintaining an active association with the game – well beyond the three-year-long term of the Scholarship. "For me, it is great to see that the Scholarship is achieving what it sets out to; allowing young people to balance their studies while pursuing their cricket dreams," she said. "We are so proud of all of our Scholars."
In 2020, the Scholarship was awarded to Tilly Lugg of Coffs Harbour and Kyle Brzell of Adelaide, both of whom are making waves on the field this year.
Lugg – who has been part of the ACT Meteors for three seasons – has now signed a contract with the Sydney Sixers for WBBL|07. A precociously talented wicket-keeper-batter, she has impressed during her time with the Meteors, ultimately catching the eye of Sixers list manager, Lisa Sthalekar.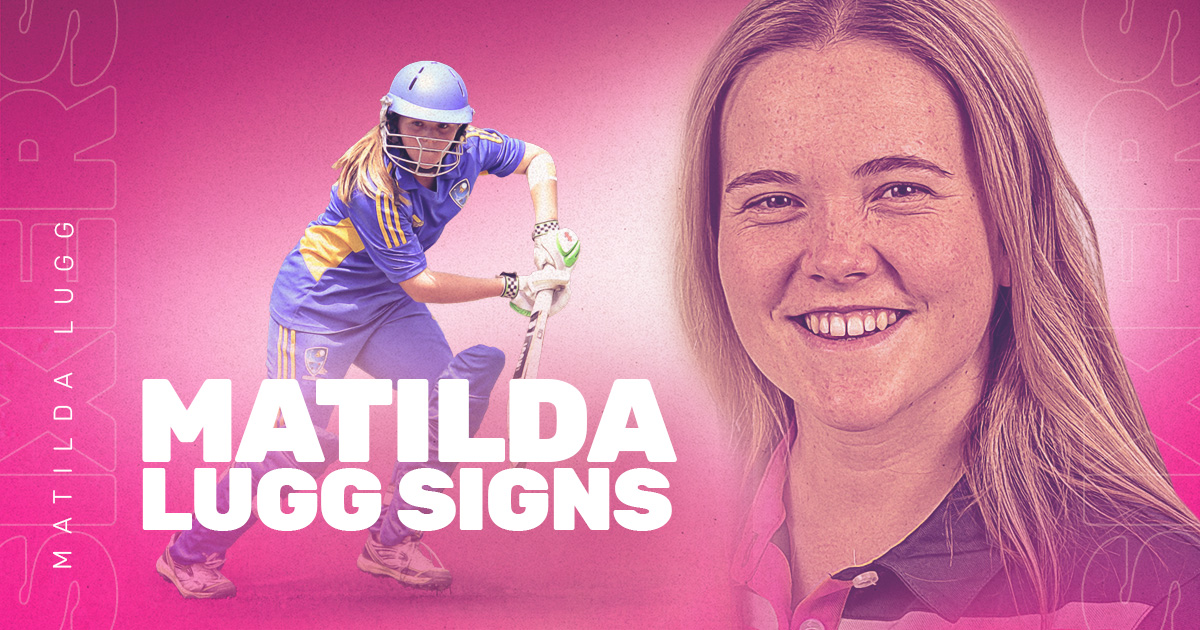 Tilly is thrilled to have signed with the Sixers ( Via Sixers WBBL)
"She called and said we need a back-up keeper and asked what my thoughts were on playing for the Sixers and obviously my thoughts were very positive," Lugg recalls.
An incredible chance to learn from her idol, Alyssa Healy, Lugg is currently enjoying her time with the squad in Tasmania.
"When I started playing cricket and I was a lot younger, (Alyssa Healy) was an idol of mine, and she still is, so being in the same squad as her and learning from the best is such an awesome opportunity."
Still completing her double degree of Law and Development Studies with Australian National University, Lugg is doing a wonderful job of balancing an increasingly busy schedule – a task that has been simplified somewhat by her receipt of the Scholarship.
"It's been a serious help because the scholarship is providing me with financial support to keep some of my time free," said Lugg. "That means I don't need to get an extra part-time job on top of the coaching I do on the side."
Hear more from Tilly HERE
Brazell, an opening batter with Adelaide University, has been rewarded for consistent performances with a South Australia rookie contract for season 2021/22. A constant feature in underage squads for his state and country for a number of years now, Brazell's elevation to the senior squad is an exciting development.
With the chance to train – and potentially play with – the likes of Alex Carey and Travis Head, Brazell has already impressed the state selectors. Making his Second XI debut last week, the twenty-year-old registered scores of 46 and 47 against Western Australia at the Adelaide Oval.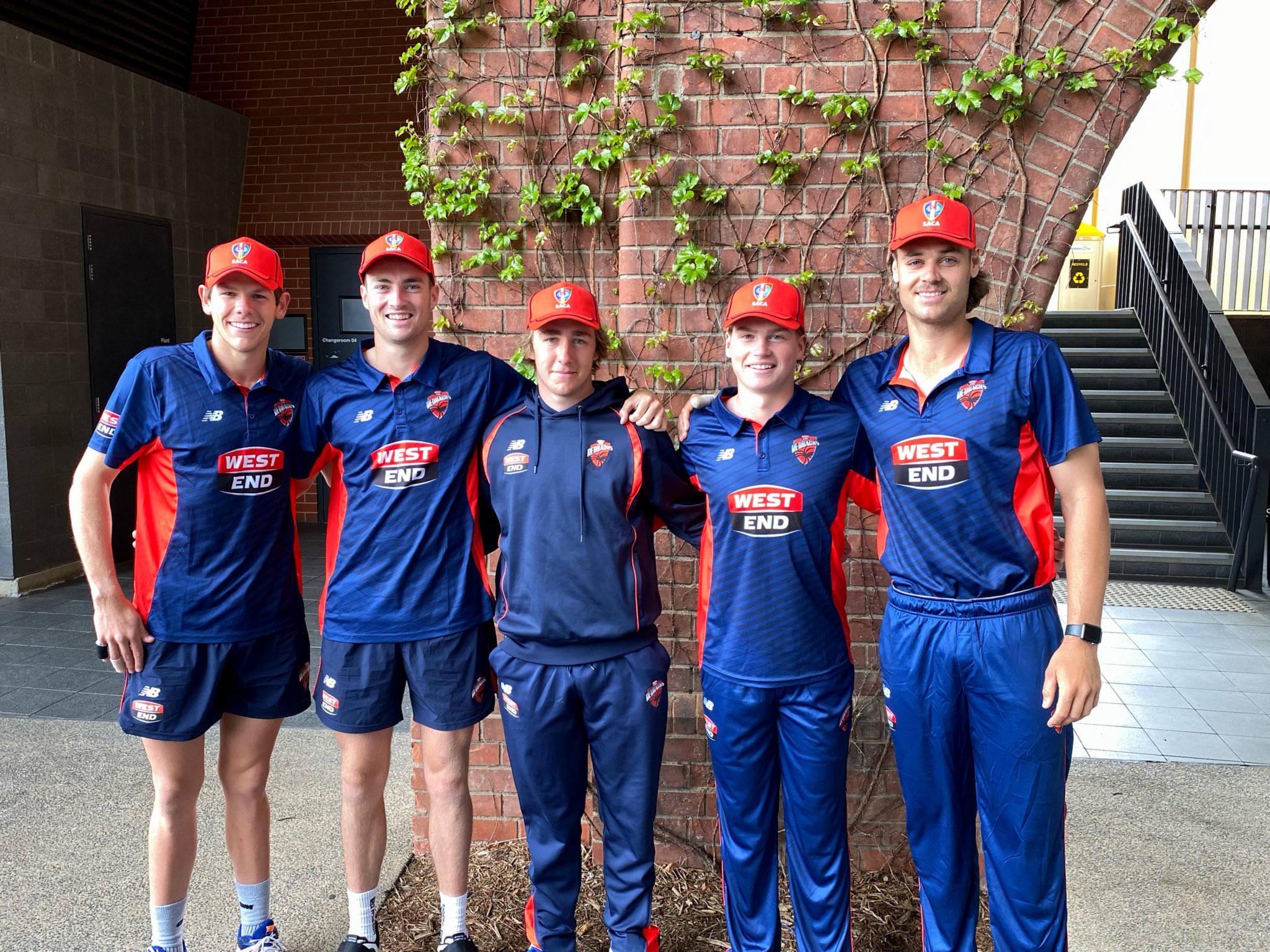 Brazell (left) made his SA Second XI debut last week ( Via SACA)
Since receiving the Bradman Scholarship in 2013, Dr Georgia Redmayne has balanced a relentlessly busy schedule as a doctor and a professional cricketer. Having moved between Tasmania, NSW, Perth and Queensland playing on the domestic scene, she is now settled in the sunshine state and enjoying the form of her life on the field.
The second-leading run-scorer for the Welsh Fire in the inaugural edition of The Hundred, Redmayne was part of the Australian squad for the recent series against India and has already hit her straps at the start of WBBL|07; earning Player of the Match honours for her 59* against the Perth Scorchers.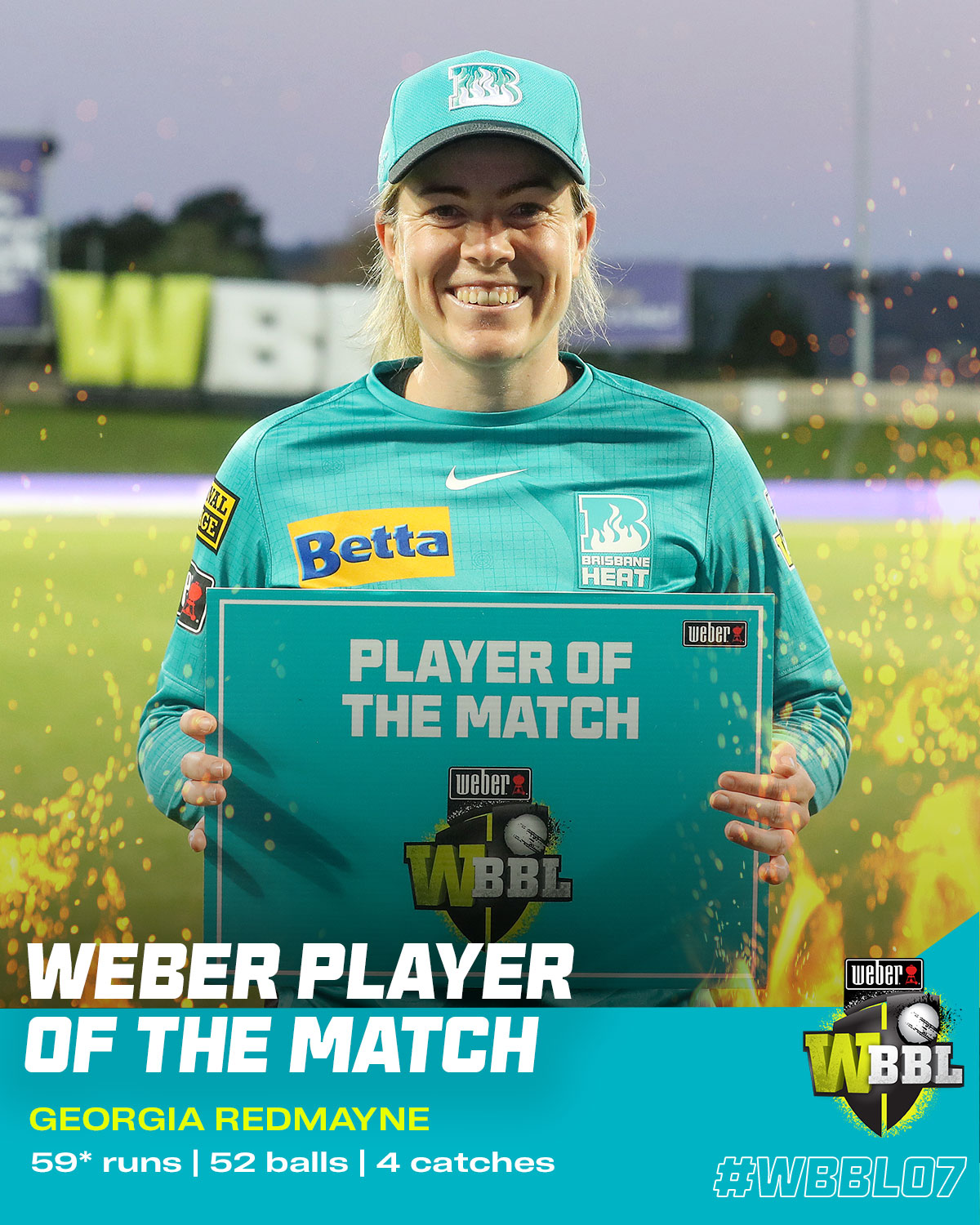 Redmayne has already picked up POTM honours in WBBL|07 ( Via Cricket.com.au)
Content when reflecting on where she is now, Redmayne is grateful to be linked to the Bradman Foundation. "The Scholarship is something I have always been really proud of," she said. "It's a lifetime association to the Foundation and it's like you're part of a family."
We caught up with Georgia recently – you can read the full feature story HERE
One of the greatest to play the game in Australia, Alex Blackwell received the Bradman Scholarship in 2002 and was this week named an Honorary Life Member of the MCC. Incredible recognition of her contribution to the game, Membership is designed to celebrate the outstanding international careers of some of the greats of the game.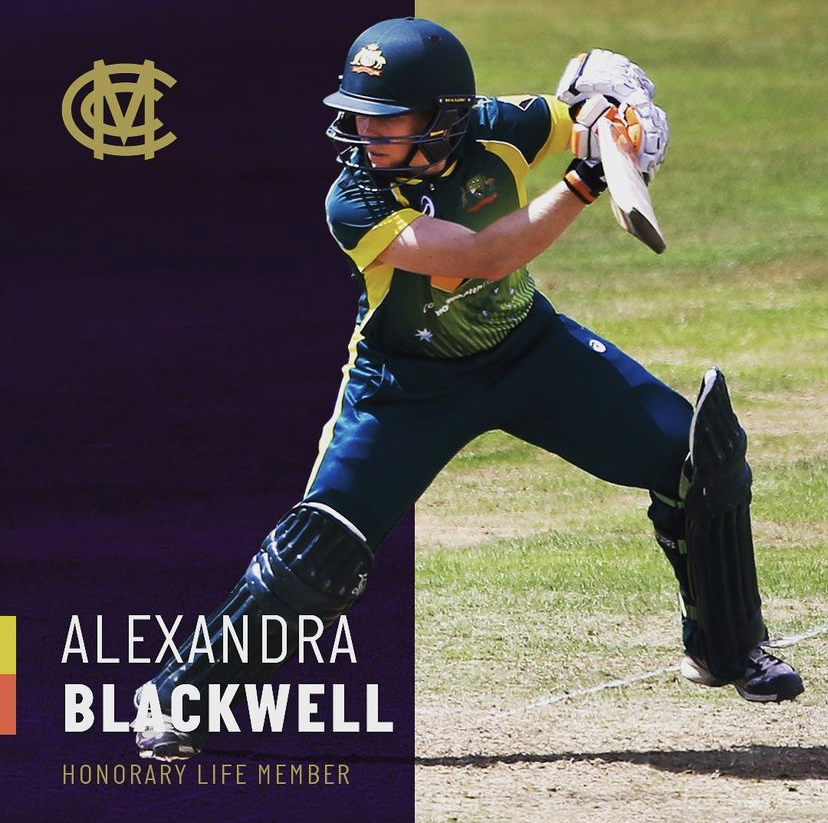 An outstanding achievement, Blackwell is an MCC Honorary Life Member ( Via Alex Blackwell, Instagram)
Guy Lavender, Chief Executive and Secretary of the MCC, said: "We are absolutely thrilled to be able to welcome Honorary Life Members of the MCC. The cricketers announced today are among the greatest international players of their generation."
Blackwell, who represented Australia 251 times across all three formats, was only last week overtaken as the games record holder by Ellyse Perry. She was awarded Honorary Life Membership alongside fellow Australian, Damien Martyn.
The Bradman Scholarship is worth $15,000 over three years and is designed to assist young cricketers as they balance their sporting and academic pursuits at university. Applications for 2022 Female and Male scholarships will open in February.
Join the cricket network to promote your business and expertise. Make it easy for people to search and find the people and services they need through people they know and trust.
Join the network
If you'd like to see more content from Bradman Museum, they'd be very grateful for your support and contribution. Bradman Museum will receive 80% of all funds contributed.