Shane Warne
Australia
Bowler
D.O.B: 13/09/1969
International Career: 1992 – 2007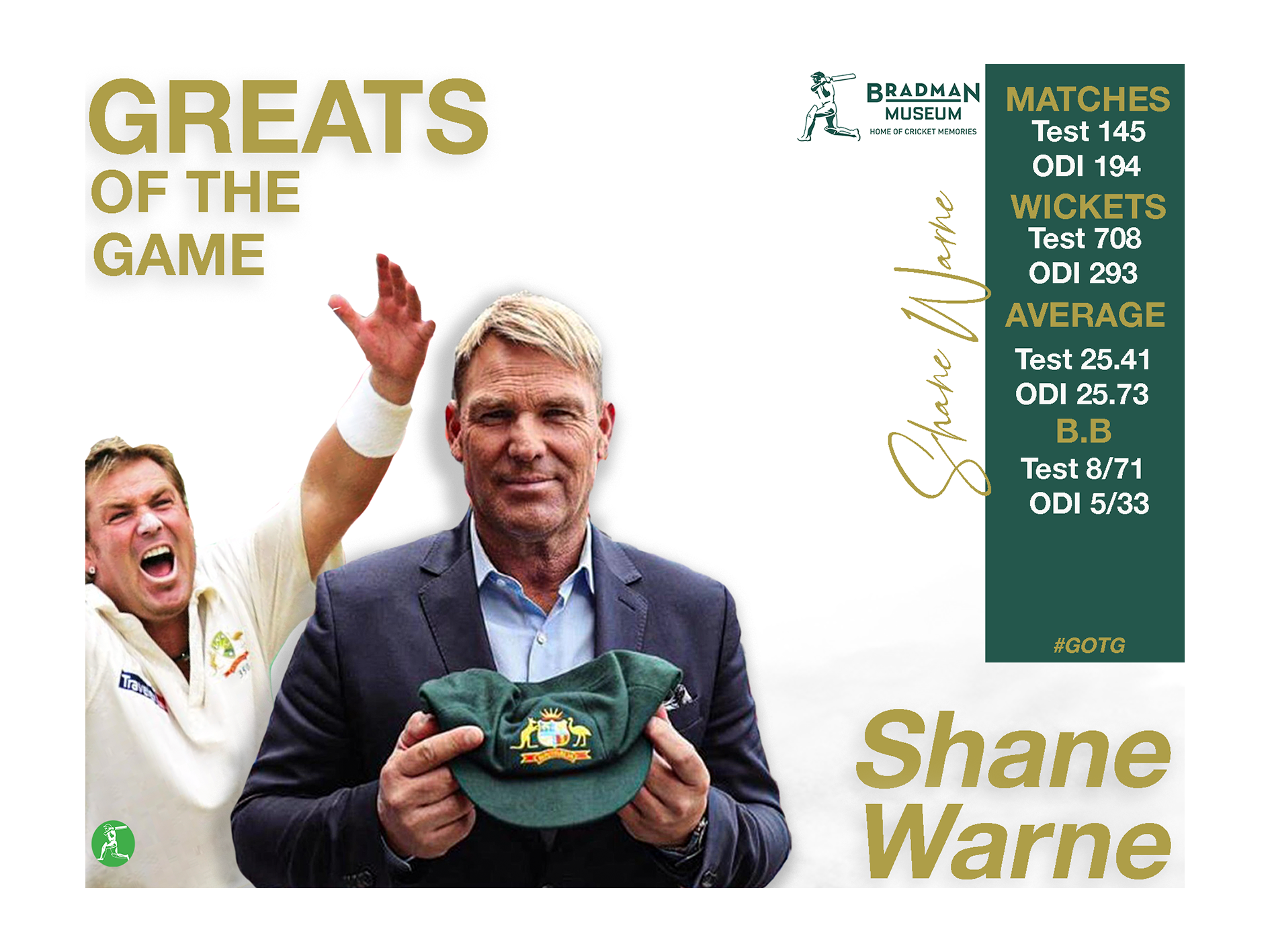 "Shane Warne really understood the circus of cricket, and for two decades he was its finest ringmaster." – Jonathan Liew
"When Shane is good, he's very, very good and when he's bad, he's very good. His worst is better than some of our best." – Terry Jenner
For nigh on two decades, the best of Australian cricket revolved around its greatest showman, Shane Warne. Prodigious in spin, precise in accuracy and with a flourish to all that he did, Warne mastered cricket's most arcane art and thus redefined leg spin for good.
Born in the outer suburbs of Melbourne, Warne was always a talented sportsman. Incredibly, however, for a man who would go on to become Australia's most prolific wicket-taker, Warne's first love was not cricket. Instead, he keenly pursued a career as an Australian Rules footballer, representing St Kilda at an underage level. Only when he was delisted did he truly shift his focus to bamboozling batters.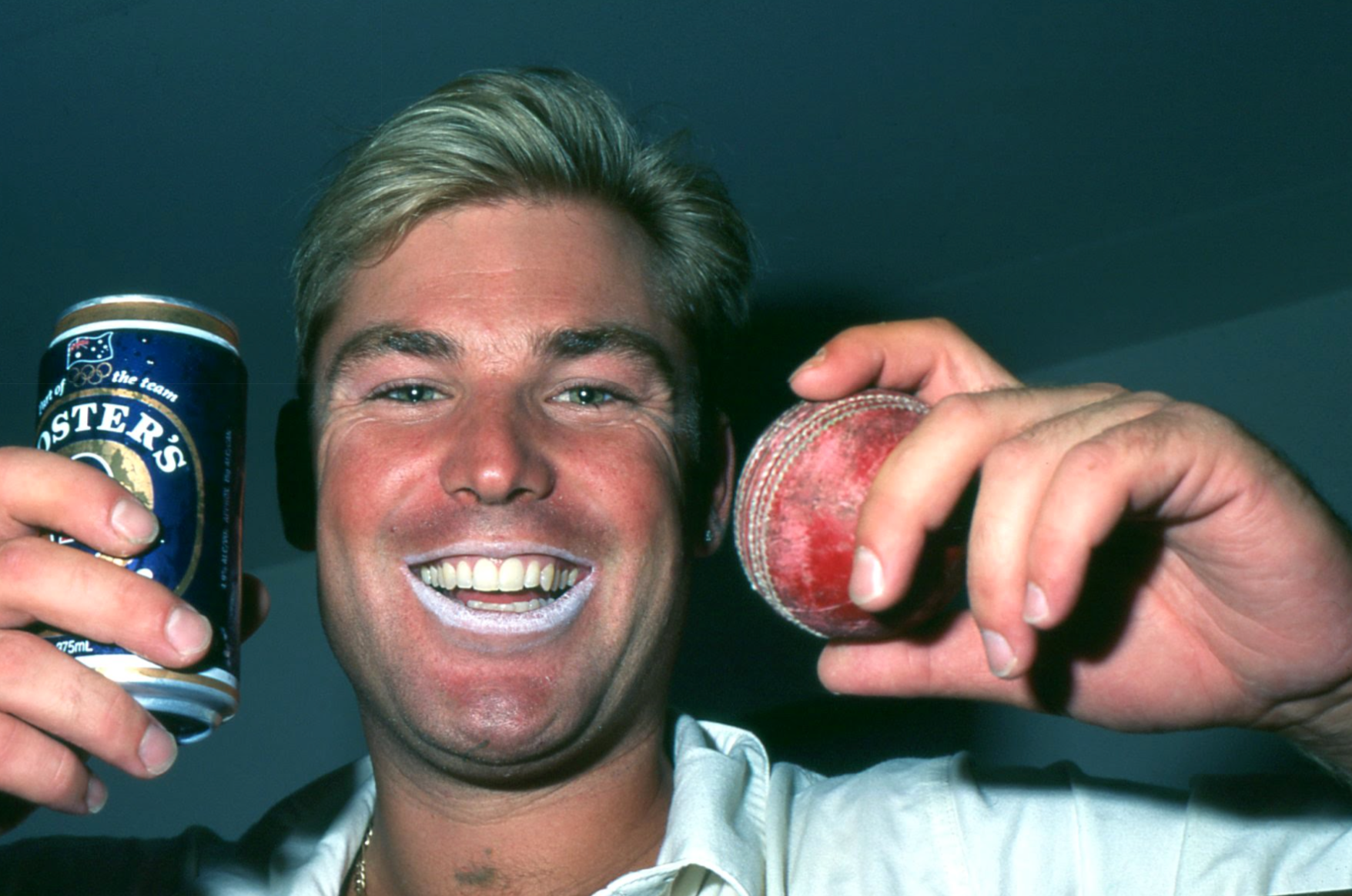 Warney, an Aussie larrikin. (Viv Jenkins Collection, Bradman Museum)
Always well-built, Warne was blessed with strong fingers that allowed him to impart unseen amounts of spin on a cricket ball. Indeed, his talent was easily identifiable, and he was selected to make his First-Class debut for Victoria in 1990/91. Christian Ryan observed that, "at first there were nerves and chubbiness, then came wild soaring leg-breaks, followed by fame and flippers."
Greg Baum, too, wrote of Shane Warne's three key ingredients; namely "skill, novelty and drama." It was a combination of the three that led to his Australian selection in 1992, but initially at least, it seemed bluff and bluster – as a baby-faced Warne went for 150 runs and claimed just a solitary wicket against India. Establishing his credentials thereafter, Warne claimed 3/11 against Sri Lanka to secure an unlikely victory and then 7/52 against the West Indies at the MCG in December; his status as a bona-fide match-winner confirmed, Warne would never look back.
With ruthlessness and precision, Warne began to dismantle batting line-ups right around the world. Relying – as Christian Ryan articulates – "on his old friends; excruciating accuracy and an exquisite leg-break," Warne made the hardest craft in the game appear deceptively simple; indicative of his unrivalled brilliance. Never was this more apparent than at Old Trafford in 1993, when the Australian bowled his first delivery in Ashes cricket, and arguably the best ball in the history of the game. Bamboozling Mike Gatting, the leg-break – almost as a metaphor for Warne himself – pitched in the batter's blind spot and fizzed into the spotlight and the history books as it bent back off-stump. Throughout that series, Warne would claim 34 wickets, surpassing Clarrie Grimmett and forming the foundation for a fantastic Ashes record.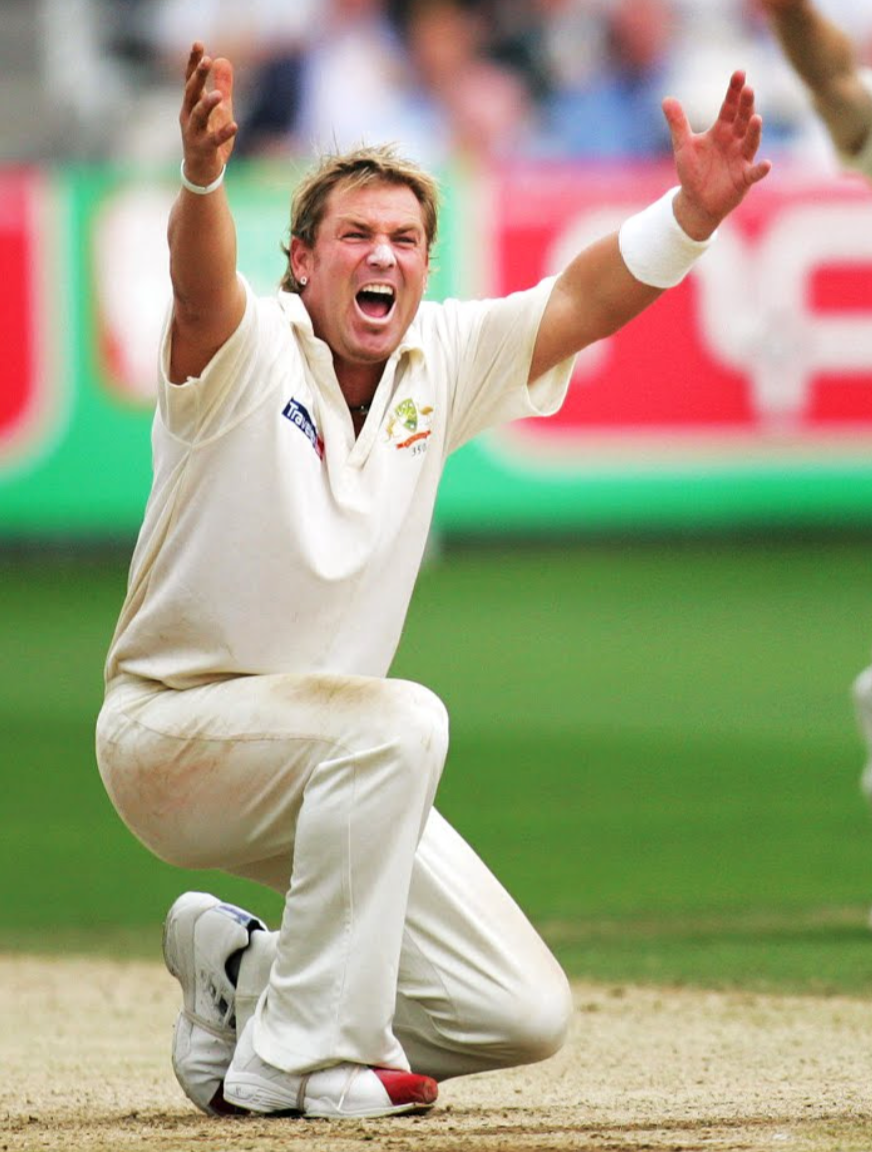 708 Test wickets, Shane Warne (News Ltd/Newspix and Phil Hillyard, Bradman Collection)
As Warne continued to terrorise batters, Baum wrote that the leg-spinner "made fools of good players and short work of fools." Batting line-ups would crumble in the face of 'The King,' whose bowling became a theatrical masterpiece as much as a technical one. Placing immense pressure on batters with his presence and flowering self-confidence, Warne toyed with his victims. Indeed, Mahela Jayawardene recalls that "the way he bowled, the field settings, the way he tried to trap you, it (was) mind game, a complete mind game." A master of the whole craft, Baum captured his essence at the bowling crease perfectly, observing that, "Warne became the man who could take Test wickets by seduction as well as extortion."
Named one of Wisden's Five Cricketers of the 20th Century in 2000, Warne was the only one who was still playing. To that end, he would only go from strength-to-strength thereafter; claiming an astonishing 40 wickets in the fabled 2005 Ashes series and going on to become the first bowler to pass 700 Test wickets.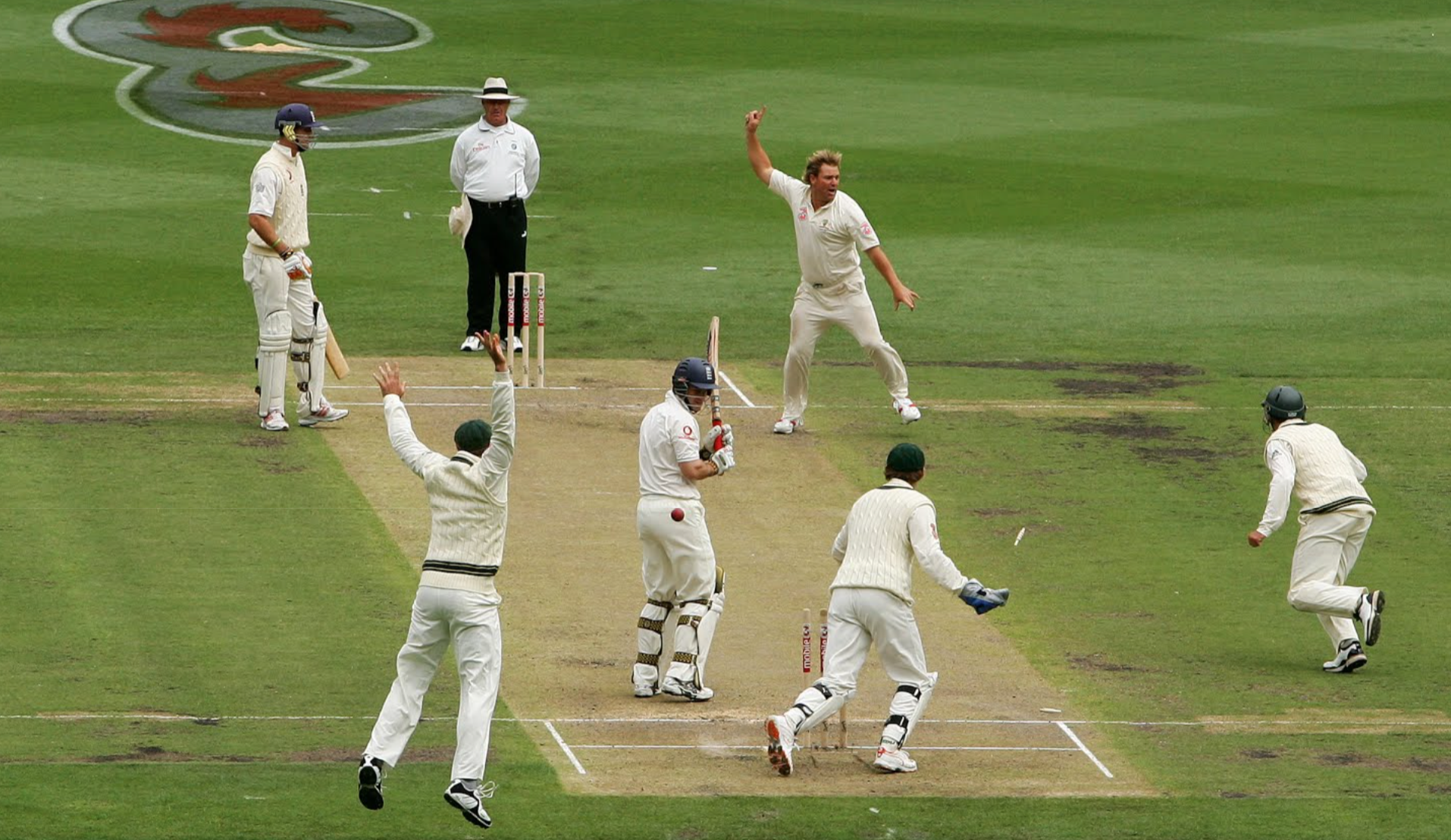 A proud Victorian, Warne claimed his 700th Test wicket on Boxing Day at the MCG in 2006 (Philip Brown, Bradman Collection)
For all of his stunning on-field success, it was never just his exploits with the ball that saw Warne in the headlines. Banned in 2003 for taking a forbidden diuretic, Warne was also often embroiled in scandals that could usually be traced back to a mobile phone. A highly intelligent cricketer, it is arguable that the persistent controversies denied him the chance of captaining Australia in the longest format.
Off-field antics notwithstanding, Warne's capability as a cricketer was never doubted. A World-Cup winner and Player of the Match in the Final, the owner of a Test hat-trick and the greatest delivery in the history of cricket, Shane Warne has left an indelible legacy on the game. A master and cricket's modern revolutionary force, Shane Warne singlehandedly made the nearly defunct art of leg-spin more irresistible than ever.
Join the cricket network to promote your business and expertise. Make it easy for people to search and find the people and services they need through people they know and trust.
Join the network
If you'd like to see more content from Bradman Museum, they'd be very grateful for your support and contribution. Bradman Museum will receive 80% of all funds contributed.