Graeme Pollock:
South Africa
Batter
D.O.B: 27/02/1944
International Career: 1963 – 1970
"If it is permissible to attach the word genius to the artistry of a batsman, then Graeme Pollock is such among cricketers. Like others so acknowledged, he was ever the master craftsman." – Charles Fortune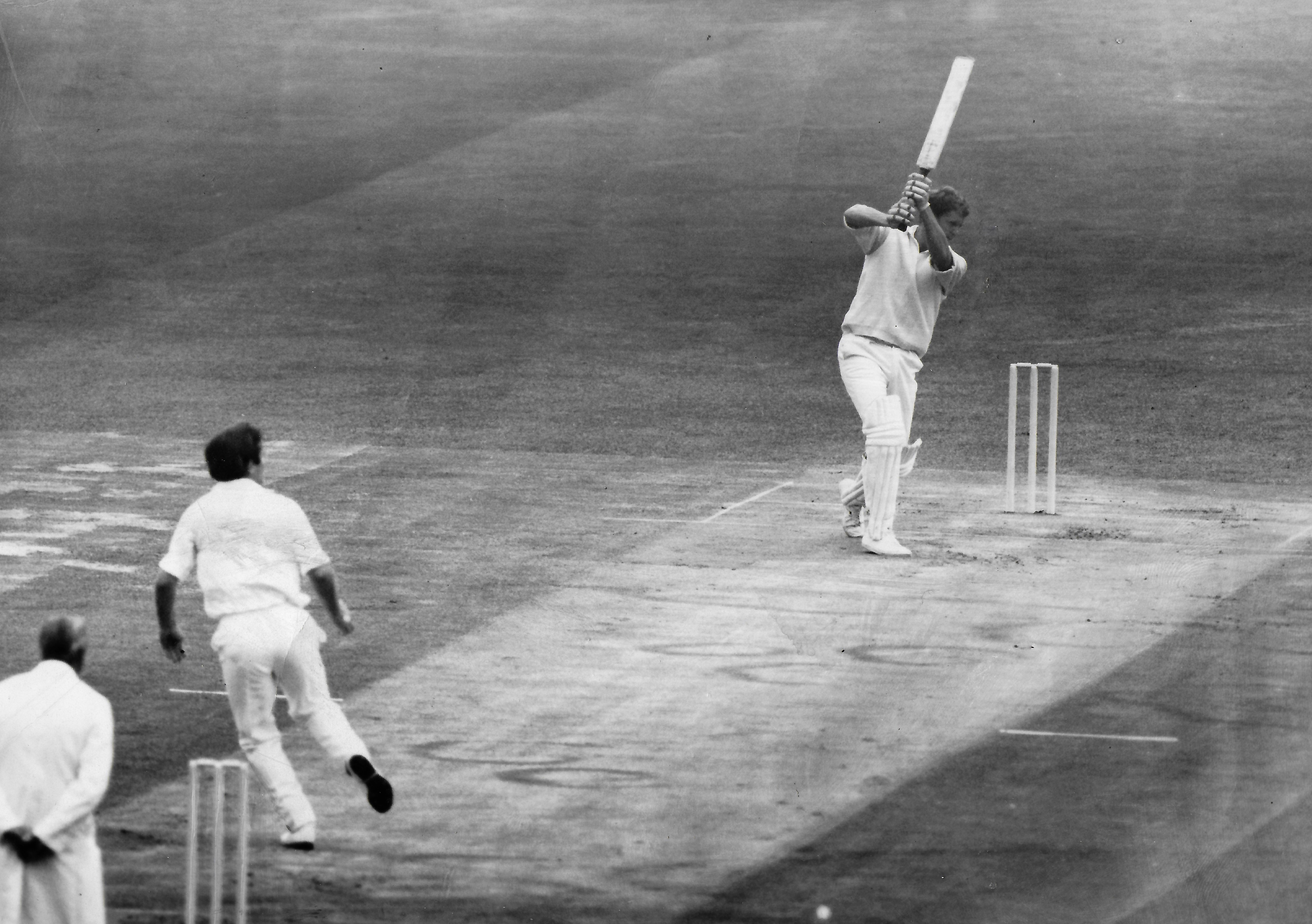 The best of a generation, Graeme Pollock is GOTG 19
A peerless batter, Graeme Pollock stood tall among the greatest of all left-handers. Blending dogged determination with an attractive style and unrivalled timing, he instilled pride in South African cricket during a period of increased isolation and profound social upheaval.
Pollock was a cricketing prodigy. He grew up in an environment where, as Charles Fortune suggests, "heredity and environment each supposed that Pollock should go into top cricket." His father a cricketer and mother a talented all-round sportswoman, Fortune even draws parallels between the upbringing of the Pollock brothers and that of W.G Grace. Both with "a touch of cricket in the blood," and an "environment that lent itself to endless opportunity for practice," Pollock's early proficiency hinted that he too would be a generational talent.
As a nine-year-old, Pollock made his first century, representing his school's Under 11 team. What made that achievement all the more remarkable, is that it came after he had had taken all ten opposition wickets. His stunning talent on display from a young age, it set something of a precedent, as for the remainder of his career, Pollock always wrote himself into the record books for being one of "the first," or "the youngest."
He made his maiden First-Class century for Eastern Province at the age of sixteen, before becoming the youngest South African to make a First-Class double ton two years later. Promptly selected to tour Australia in 1963/64 thereafter, he made consecutive centuries in his third and fourth Tests, joining Neil Harvey and Mushtaq Mohammad as the only players with two Test hundreds before turning twenty.
Pollock batted with unparalleled grace in the international arena. A man whose effortless timing was arguably his greatest asset, the tall and muscular South African was able to balance power with finesse to carve bowling attacks wherever he pleased. Impressing even Sir Donald, Bradman regarded only Sir Garfield Sobers as equal to Pollock in the pantheon of great left-handers he saw. Indomitable at the wicket, he used his size to advantage; driving balls off both the front and back feet. Of this rare capability, Ted Dexter wrote that "he could hit the good length ball actually harder than he could hit the half volley – now that takes some doing!"
Indeed, his relentless run-making is remembered as almost brutal by Mark Nicholas, who is effusive in his praise for Pollock:
"Any side that went to South Africa, he murdered and any time he went away from South Africa, he murdered them (the opposition)," he said. "Few players took greater toll of an ordinary attack and few players handled a very good attack so well."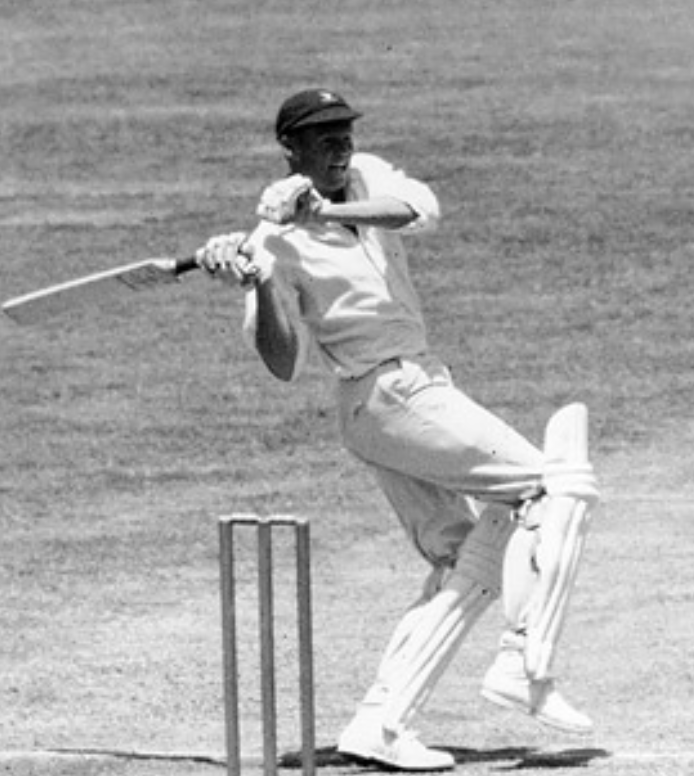 Pollock in full flow. (Bradman.com.au)
A man who Wisden says was "touched by genius," Pollock is perhaps best remembered for an innings he played as a twenty-one-year-old. On a damp, green wicket at Trent Bridge, Pollock was untroubled as teammates fell around him – South Africa crumbling to 4/43. He crafted an astonishing 125 from just 145 balls; his second fifty compiled in only 33 minutes. Of his innings, Wisden says: "He reigned supreme. He offered no chance and the power and artistry of his stroke play was awesome." An innings that bore profound historical significance for South Africa too, it secured the Proteas their first Test series victory in England after three decades.
Named the Wisden Cricketer of the Year in 1966, Pollock had, at an age where many have not started their international careers, become widely regarded as one of the most talented and accomplished players the game had seen. Deprived of greater exposure at the highest level as a consequence of South Africa's isolation thereafter, Pollock had already demonstrated his awesome talent.
Though it is tempting to ponder what might have been, Pollock's astonishing achievements in a mere 23 Tests will always see him at the top end of any batting list. Usurpingly chosen as South Africa's Cricketer of the 20th century, he had set the standard and paved the way for the next generation of South African batting stars.
The dominant force of a generation, Pollock was a class above, a point synthesised by John Woodcock, who simply contends, "Graeme Pollock held dominion when others foundered."
Join the cricket network to promote your business and expertise. Make it easy for people to search and find the people and services they need through people they know and trust.
Join the network
If you'd like to see more content from Bradman Museum, they'd be very grateful for your support and contribution. Bradman Museum will receive 80% of all funds contributed.