Sir Garfield Sobers
West Indies
All-Rounder
D.O.B 28/07/1936 – Barbados
"He is the best all-rounder the world has ever seen and the best overall cricketer, and he's a lovely human being too." – Desmond Haynes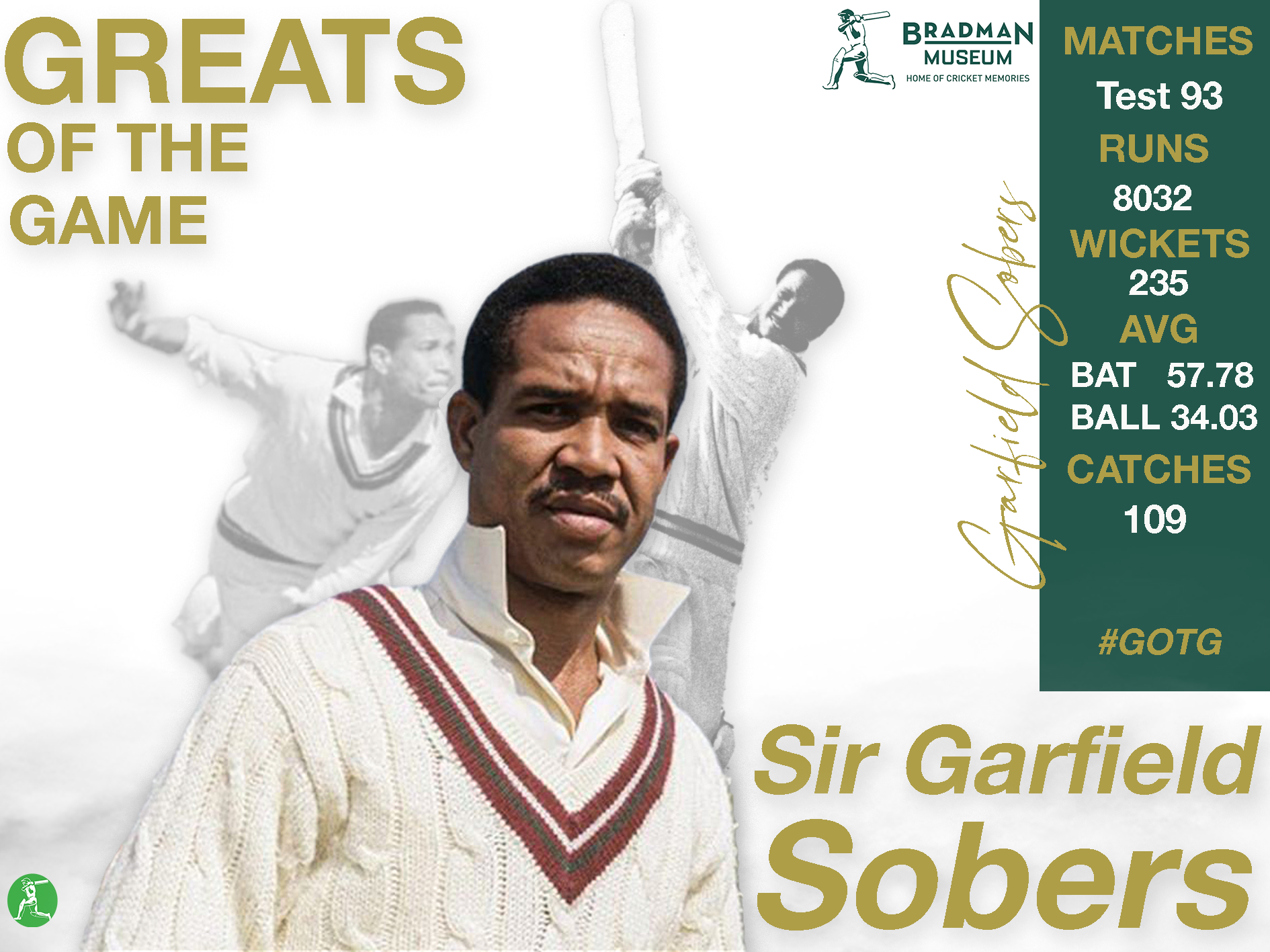 A stunning statistical record, Sir Garfield Sobers is the greatest all-rounder of all time
The first of four West Indians in the Greats of the Game series, Sir Garfield Sobers is unequivocally one of the most dynamic and dazzling cricketers of all time. In a First-Class career that spanned more than twenty years and a mammoth 383 matches – including 93 for the West Indies – Sobers left an indelible legacy on the game he loved. With an attacking predisposition and boundless ability in all of the game's disciplines, Sobers treated and tantalised audiences around the world for the duration of his career.
Indeed, a reflection on the career of Sir Garfield Sobers obliges the recall of statistics. A record with bat and ball simply unparalleled, his mind-boggling numbers alone fail to give an insight into the way in which he accrued them. Endlessly stylish and blessed with a natural sense of grace, he is fondly remembered as one of the most aesthetically pleasing players of any era. Dashing elegance notwithstanding, all of his on-field pursuits were underpinned by a steely determination and a fervent desire to lead his West Indies team to victory.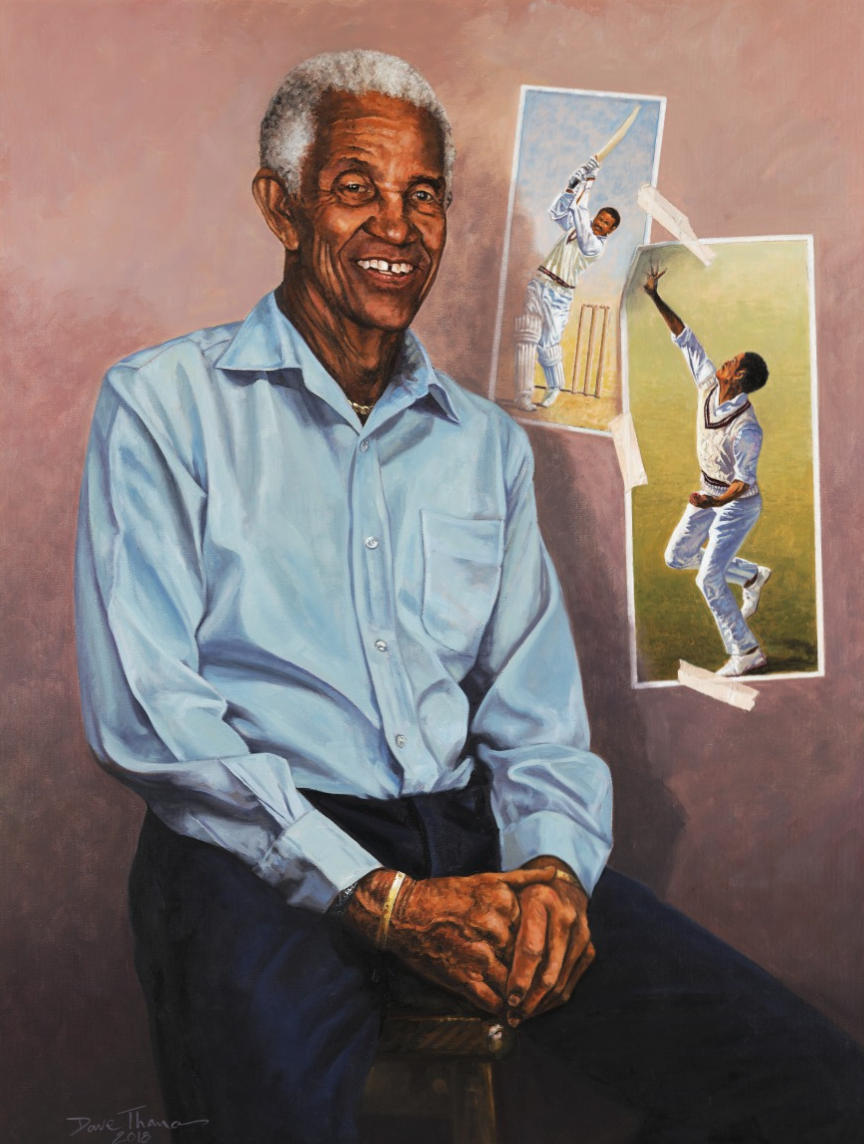 Sir Garfield's portrait - painted by Dave Thomas - hangs in our Museum
Starting his Test career as a seventeen-year-old left-arm orthodox spinner, Sobers claimed four wickets on debut against England. Renowned at that early stage for his ability to extract as much turn as possible from flat wickets, the youngster's capacity to adapt was highlighted early on; adding wrist spin and Test-quality fast mediums to his repertoire. Bowling whichever was required at the heed of his captain, Sir Frank Worrell, Sobers went on to claim 235 Test match wickets.
Though he would have thrived at international level as a bowler alone, Sobers' batting was quite simply marvellous. Boasting a power that would not look out of place in the modern game, he would score quickly and all around the ground. An improviser of strokes before it was cool, he really was one of the most thrilling to watch. The first man to club six sixes in a single over, Sobers also overtook Sir Leonard Hutton for the highest Test score in 1958 – bludgeoning 365* against Pakistan. A breaker of records with an unparalleled temperament, Sobers' style earned the praise of Bradman after a blistering 254 for the Rest of the World XI: "The innings was probably the best seen in Australia," Bradman said. "The people who saw Sobers have enjoyed one of the historic events of cricket. They were privileged to have such an experience." That such an innings could come at the tail end of a glittering international career confirms the enduring greatness of the game's best all-rounder.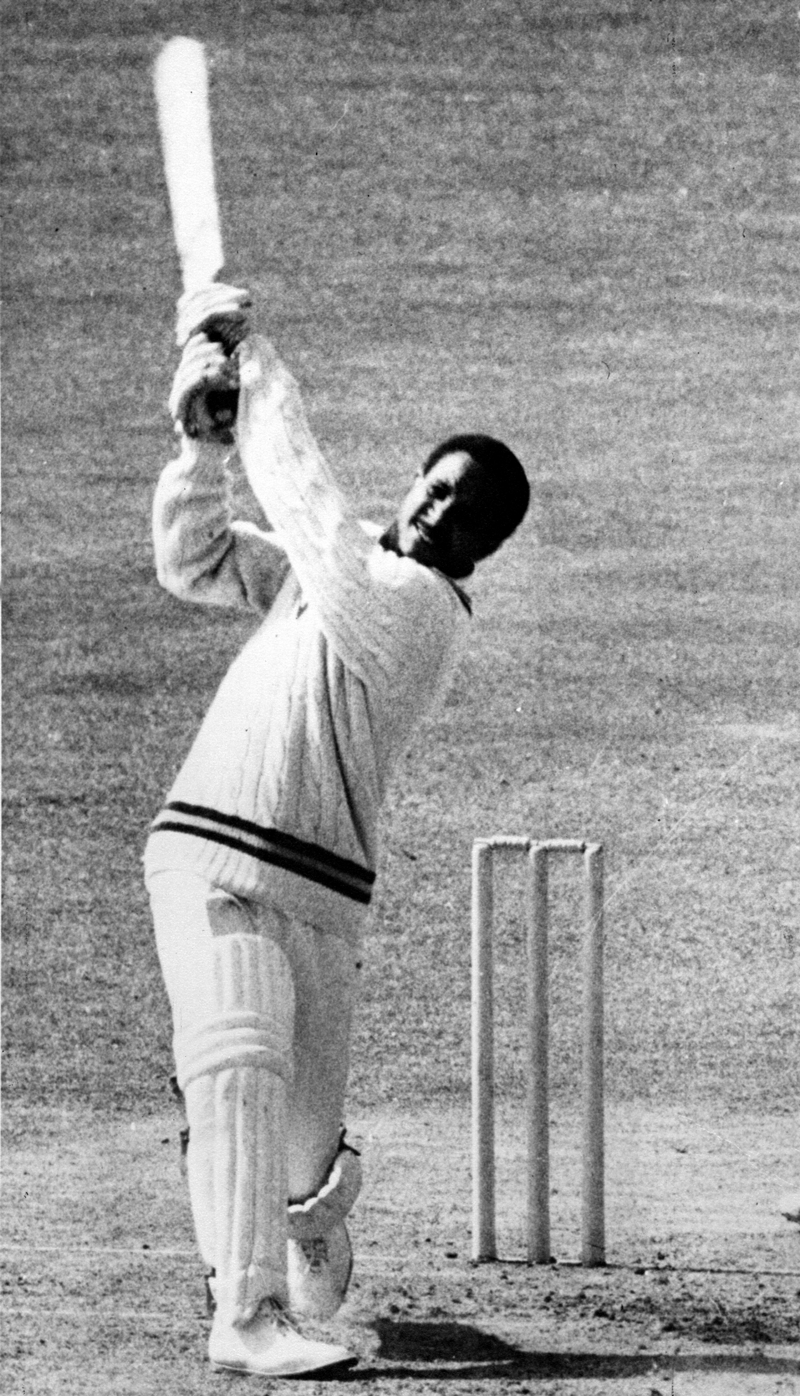 Always on the attack - photo from Bradman Archives
Quite simply a cricketing genius, Sobers had a capacity – arguably unequalled to this day – to influence the outcome of matches. As batsman, bowler, close-in fielder and enterprising captain, the brilliant Barbadian changed the game and will forever be the player against whom others are measured in each of cricket's disciplines. Justly knighted for his services to cricket in 1975, he was also one of Wisden's Five Cricketers of the Century.
BY THE NUMBERS:

Missed the first Great? Catch up here on ADAM GILCHRIST
Follow the full series via our social networks:
Join the cricket network to promote your business and expertise. Make it easy for people to search and find the people and services they need through people they know and trust.
Join the network
If you'd like to see more content from Bradman Museum, they'd be very grateful for your support and contribution. Bradman Museum will receive 80% of all funds contributed.