West Indies
Batting All-rounder
D.O.B 01/08/1924
International Career 1948-1963
"He was a great leader of men and one of the finest cricketers on and off the field in the history of the game. A great player, a great man and a wonderful servant to cricket." – Richie Benaud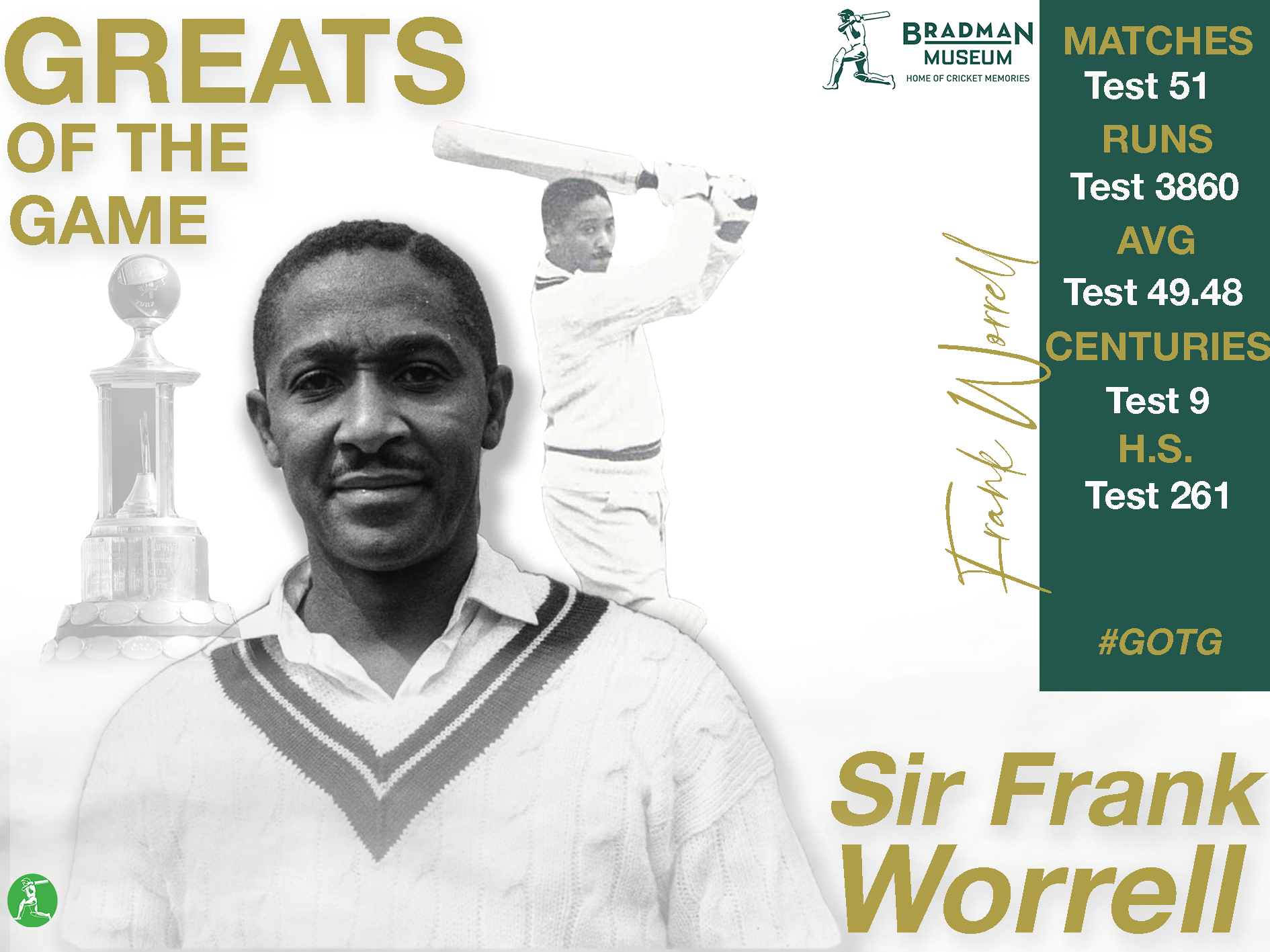 Sir Frank Worrell is #4 in The Greats of the Game series
Grace, elegance and dignity personified, Sir Frank Worrell remains one of cricket's most treasured identities. Having built a reputation inside the boundary rope as a stylish batsman, his legacy extends well beyond it; Worrell's edifying influence writ large on cricket not only in the West Indies, but right around the world.
Born in Barbados to a non-cricketing family, a young Frank Worrell found an abiding love for the game at school. Forever viewing cricket as a game to be enjoyed – be it at school, representative or Test level – he was never coached, nor one to engage in onerous practice. Instead, he simply allowed his natural flair to shine through. Starting his career as a bowler, a nineteen-year-old Worrell made 64 as a nightwatchman for Barbados – an effort that earned him a promotion up the batting list – after which, he never looked back.
Widely regarded as one of the most stylish and elegant batters of all time, Worrell was endlessly graceful and effortlessly orthodox at the wicket. If Test match batting is an exercise in judgement, Worrell was the pre-eminent example; such was his acumen at the wicket, Sir Neville Cardus observed that "he never made a crude or ungrammatical stroke." Indeed, such praise is warranted when considering the Barbadian's Test record; with 9 centuries and an average just shy of 50, Worrell was at home at the highest level. Fondly remembered for a particularly dominant series in England in 1950, he was best of the bunch on the tour with 539 runs including a personal best of 261. Such was his dominance, England captain Norman Yardley recalled it was "impossible to set a field to him."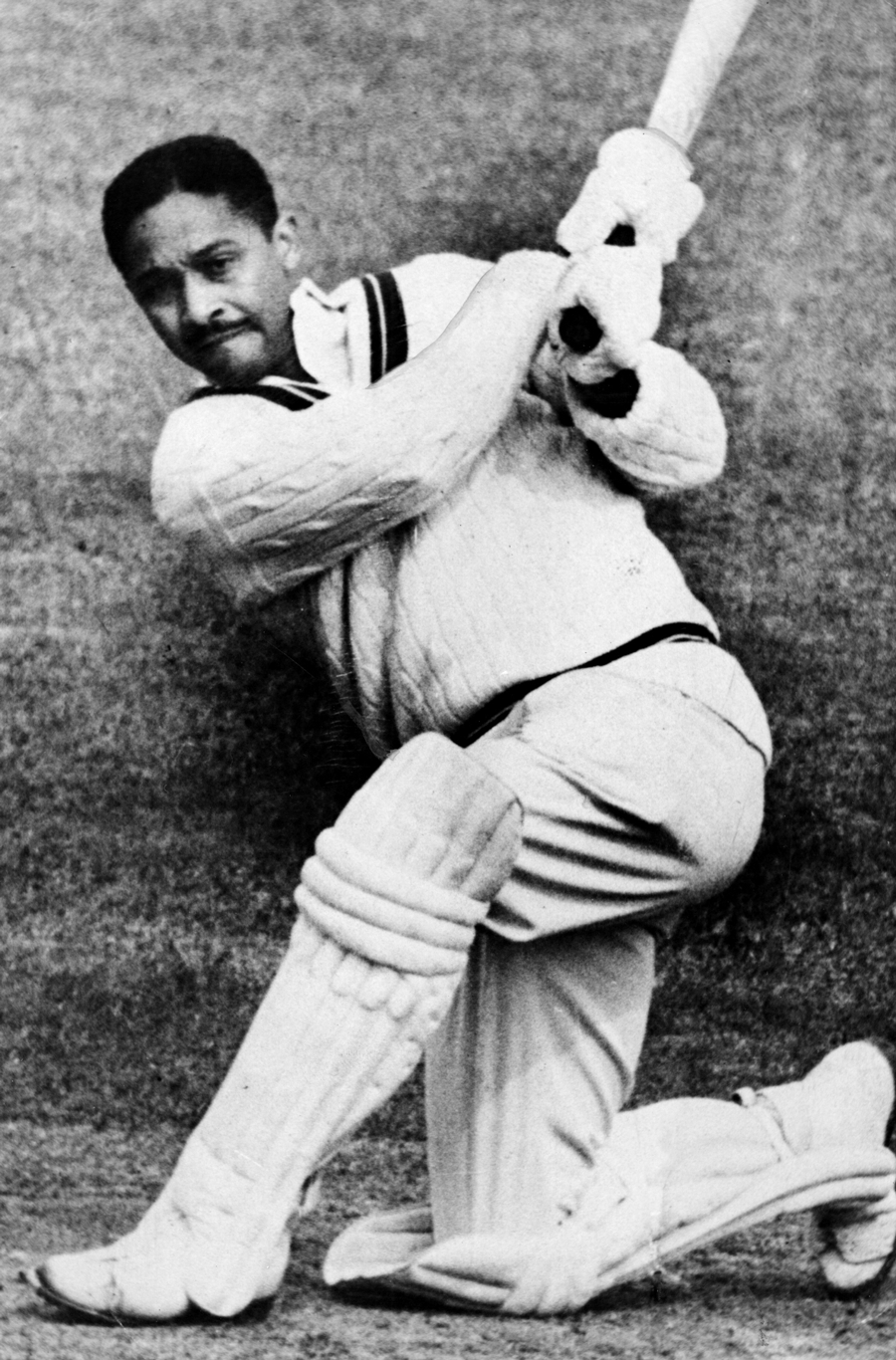 Always graceful at the wicket: Photo from Bradman Fairfax collection
Where other batsmen might have relied on power to dominate the bowlers, West Indian great, Sir Learie Constantine remembered that Worrell simply "waved them away." A trait that held him in good stead wherever he played, he thrived on English wickets in foreign conditions, also representing Radcliffe in the Lancashire League. His first season yielding 1,501 runs, Worrell formed an enduring connection with Radcliffe, representing them for an extended period of time and even completing an Economics degree at neighbouring Manchester University.
Beyond his exploits with the bat, Sir Frank Worrell is celebrated for the unifying and inspirational influence he had on cricket in the Caribbean. Throughout his time as an international cricketer, it was his ambition to transform the West Indies from "a rabble of brilliant island individualists, into a real team." Not only did he achieve this, but it was under and thanks to his leadership that the West Indies came of age and developed into a universally admired organisation. A fervent federalist, it was jarring for Worrell to play in a team that was initially typified by cliques and groups. So, with overwhelming powers of empathy, an emphasis on fair play, and a good dose of on-field talent, Worrell succeeded in winning over the players and unifying the disparate skills and attitudes of the West Indies.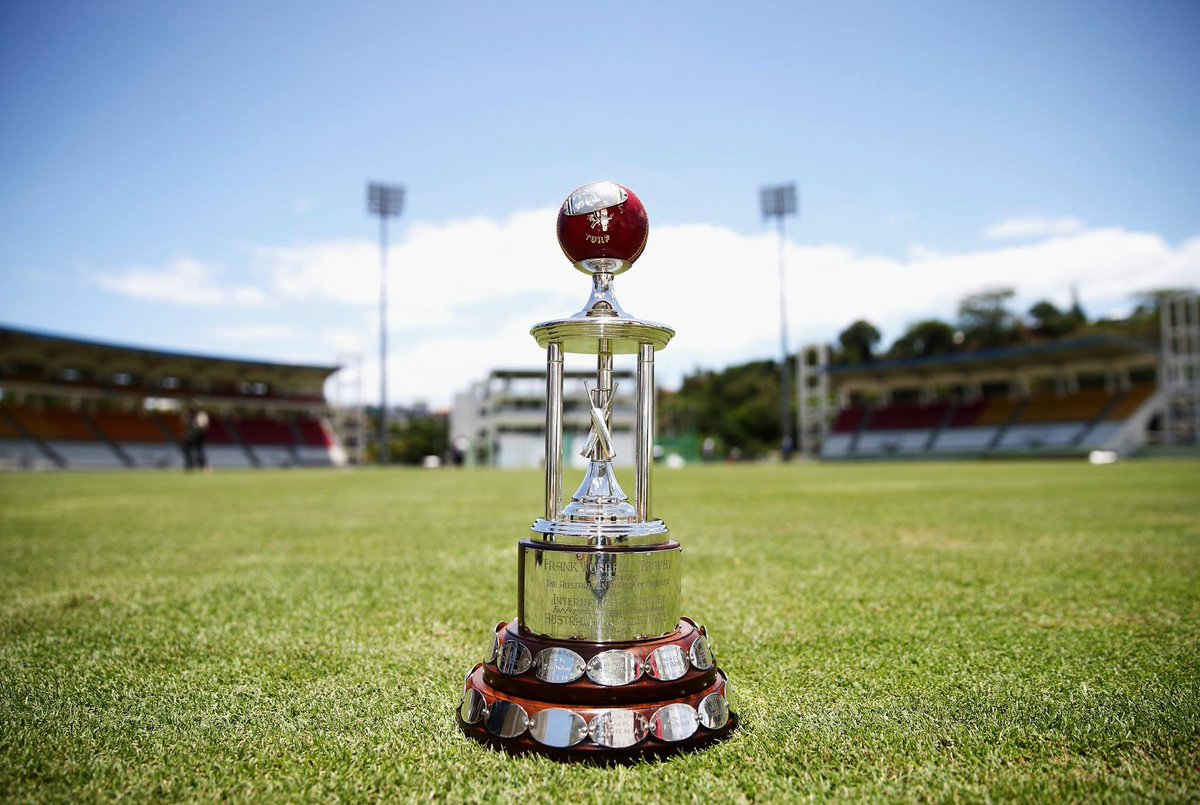 The West Indies and Australia still play for the Frank Worrell Trophy: Image ESPN Cricinfo
To that end, perhaps Worrell's most enduring legacy will be shattering – forever – the myth that a player of colour was not fit to lead a cricket team. The first black man to captain the West Indies outside of the Caribbean, he was a true pioneer, recognised for his outstanding qualities and selected as captain in 1960. Leading the famous tour to Australia in 1960/61, Worrell's first match as captain was the historic tied Test at the Gabba. With a diplomatic leadership style, Worrell captained a West Indies side that played entertaining and dignified cricket. Earning the praise of Sir Donald Bradman, who followed the series in earnest, he remarked to Australian captain Richie Benaud, "that's the greatest thing that's ever happened to the game." Such was the impact that Worrell and his team left on Australia in 1960, that the two nations still compete for the Frank Worrell Trophy to this day.
Remembered by Sir Learie Constantine as "a happy man, a good man and a great man," Sir Frank Worrell was cruelly taken by Leukaemia at just 42. In such a short time he showed the people of the West Indies that whilst they might be divided by national borders, they could all be united under cricket. A powerful and enduring legacy, Worrell will forever be remembered as one of cricket's great players and arguably more importantly, as one of its greatest people.
BY THE NUMBERS

Join the cricket network to promote your business and expertise. Make it easy for people to search and find the people and services they need through people they know and trust.
Join the network
If you'd like to see more content from Bradman Museum, they'd be very grateful for your support and contribution. Bradman Museum will receive 80% of all funds contributed.