Meg Lanning has led an indomitable Australian side through a golden era. Now, with a semi-final berth already secured, she will be keen to lead Australia to World Cup glory.
***
For more than eight years, Meg Lanning has led the Australian Women's cricket team to bountiful on-field success. Captain through a record-breaking era, a World Cup victory in New Zealand would be a fitting achievement – and one that would fill the only vacancy in an otherwise glittering trophy cabinet.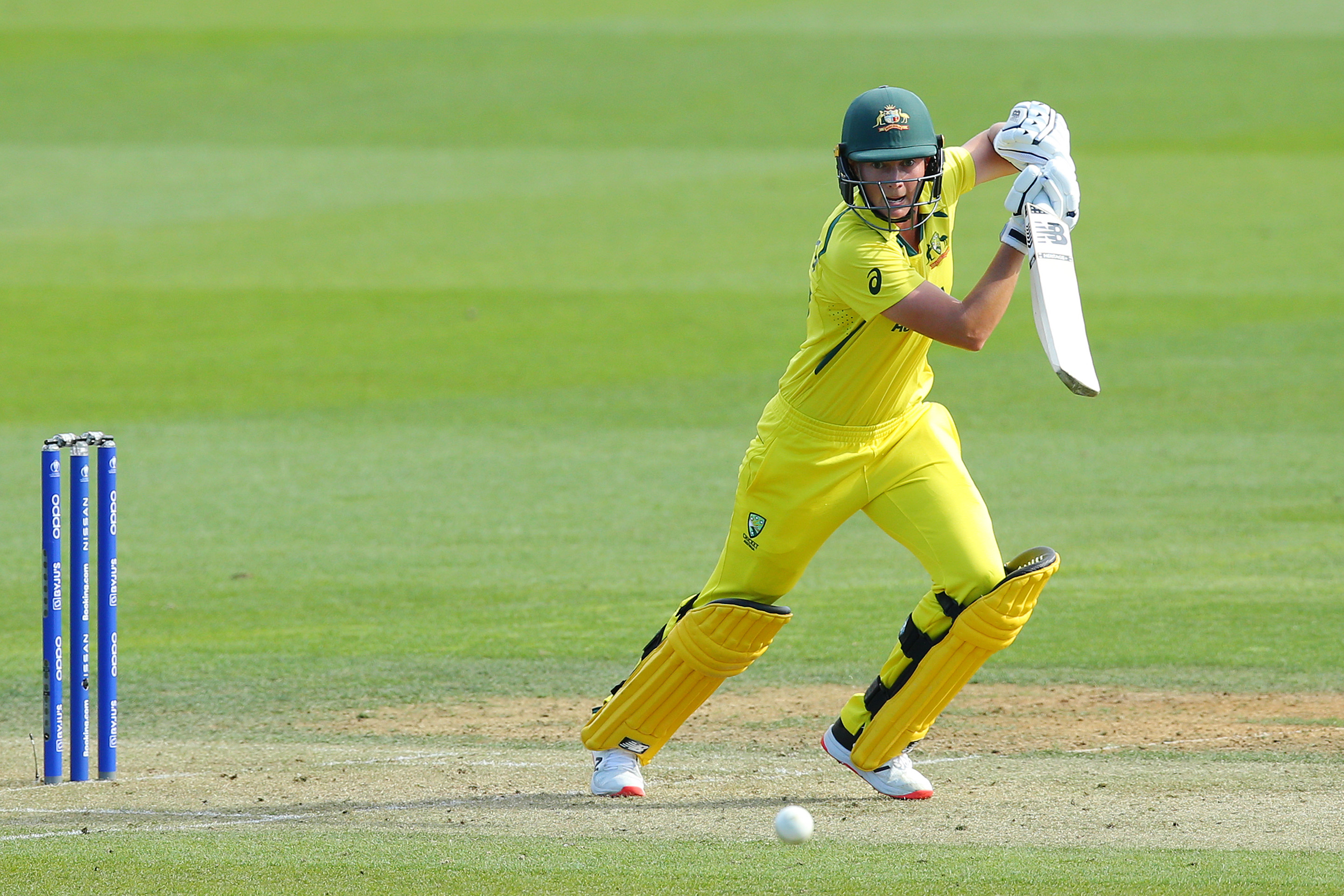 Lanning on her way to an unbeaten 135 against South Africa yesterday (source: @AusWomenCricket via Twitter)
Elevated to the T20 captaincy in 2014, Lanning was the youngest player – male or female – to lead a senior Australian side when she captained at the 2014 World T20. As she had done with her own batting since entering the international arena in 2010, Lanning took to her new role with relative ease. Losing just one match for the tournament, the newly minted skipper saw Australia to World Cup glory, while topping the run-making charts herself with an impressive tally of 257 runs from six innings.
Confirmed as the captain for all three formats thereafter, Lanning was a bona fide leader from the start; her ascension to the leadership heralding a new era for Australian cricket after the retirement of the indomitable Jodie Fields.
Endlessly humble, Lanning was measured when discussing those early days as captain.
"I was a little bit nervous… it was a bit daunting," she said. "But I certainly had some really good support around me and a really good team as well, so that certainly helped things."
Happily, that "really good team" has remained a constant feature throughout Lanning's leadership; the Australian side flush with generational stars such as Ellyse Perry and Alyssa Healy. That said, the duty of the Australian captain extends well beyond the boundary rope and Lanning has shouldered the responsibility not only of leading a champion team but inspiring a generation.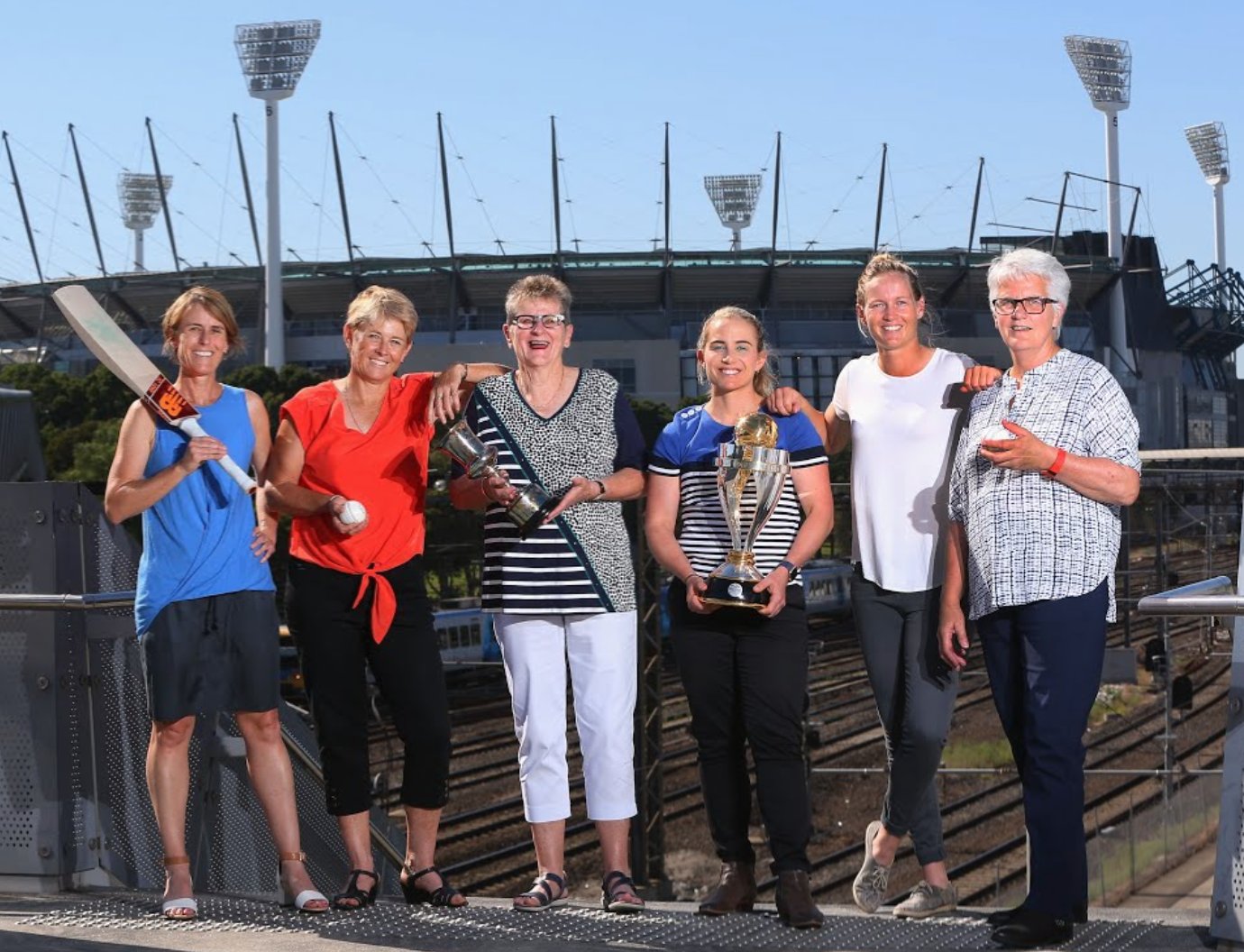 Lanning (second from right) with past Australian captains L-R Clark, Larsen, Jennings, Fields and Tredrea (Michael Dodge, Bradman Archives)
In the same way that the popularity and growth of the women's game in Australia in the early part of the 21st century can be attributed to Belinda Clark, Lanning has been required to play that role since 2014.
A giant of the game in Australia, Clark commanded respect. Though she stamped her on-field legacy with a stunning record, it was her gritty leadership, relentless competitiveness and boundless empathy that endeared her to the cricketing public. Going on to captain Australia to two One Day World Cup victories, Clark was determined to change the game, and in her words, help Australia to "become the best team ever."
In a similar vein, Lanning has created a culture of unity and respect that allows for her team to play with comfort and confidence. As on-field success has flowed, so too has the adoration for Lanning's team and their endearing nature. In 2020, shortly after their watershed moment at the MCG, they were deemed as the team with which the Australian public had the strongest emotional connection. Indicative of the strides the team has made under Lanning, 87,000 people were in attendance – a milestone even the skipper wasn't sure they could reach.
"I was very sceptical… I've never been so happy to be proven wrong," she said.
Of course, the growth of the women's game throughout Lanning's tenure has been driven to a large extent by their continued success. The holders of the world record for most consecutive ODI victories (a stunning 26 in a row), Lanning has also captained Australia to three successful Ashes campaigns to go with two World T20 titles.
Sitting alongside Lyn Larsen and Michael Clarke as the only Australian captains to have lifted a World Cup on home soil, Lanning has already established herself as one of the pre-eminent captains in the country's proud cricketing history.
That said, she would desperately love to lift the ODI World Cup.
Lanning and Ellyse Perry at the 2017 World Cup (Harry Trump, Bradman Archives)
The only piece of silverware that has eluded the Australian team under Lanning, they were knocked out in stunning style in 2017 by a rampant India and a stunning Harmanpreet Kaur innings of 171 no. On a personal level too, Lanning missed chunks of the 2017 World Cup with shoulder troubles, so to secure a World Cup victory in New Zealand would be particularly sweet.
As she did in 2014, Lanning currently sits atop the run-making charts of the current World Cup with 358 runs from six matches. Yesterday, her stunning 135 no against South Africa was indicative not only of her profound ability, but a deep sense of purpose and determination. A true captain's knock.
A record-breaking, world-beating team, Australia and their captain are currently firing on all cylinders. Is now their time to lift the ODI World Cup trophy?
Join the cricket network to promote your business and expertise. Make it easy for people to search and find the people and services they need through people they know and trust.
Join the network