VALE ALAN DAVIDSON AM MBE 1929 - 2021
The Bradman Foundation is deeply saddened by the passing of founding Director, Life Member and former Test cricketer, Alan Davidson AM MBE, who passed away peacefully on Saturday, October 30, aged 92.
Davidson, who made an indelible contribution to Australian cricket, was one of the game's finest players during his career, before becoming one of its most influential and beloved figures after his on-field retirement.
"Alan's involvement in cricket was far greater than just his outstanding playing career," said Cricket NSW CEO, Lee Germon. "From everyone at Cricket NSW and all of those who benefited from Alan's massive contribution to the sport, I'd like to pass on my condolences to his family and friends."
Born in Lisarow on the New South Wales Central Coast, Davidson grew up in a vibrant cricketing culture. Beginning his junior career as a left-arm spinner, it was as an unnervingly accurate and destructive fast bowler that he made his name. Renowned for his lithe and fluid action, he was a supremely competent exponent of both seam and swing, ensuring no batter could play him with confidence. Though primarily a bowler, his powerful lower-order hitting made him an invaluable all-round commodity. Rising to prominence as a twenty-year old, he claimed all 10 wickets for just 29 before romping 157 runs of his own against Wairarapa for an Australian Second XI, going on to make his debut for NSW in 1949/50.
Though he impressed as a youngster, Davidson had to learn values of patience and resilience; forced to bide his time before earning a Baggy Green while Lindwall and Miller led the Australian attack. Such was his determination that he turned down a number of lucrative offers to play League cricket in England in order to increase his chances of national selection. Finally breaking through for debut in 1953, he spent the early part of his international career playing a lockdown role with the ball – claiming just eight wickets on his maiden tour.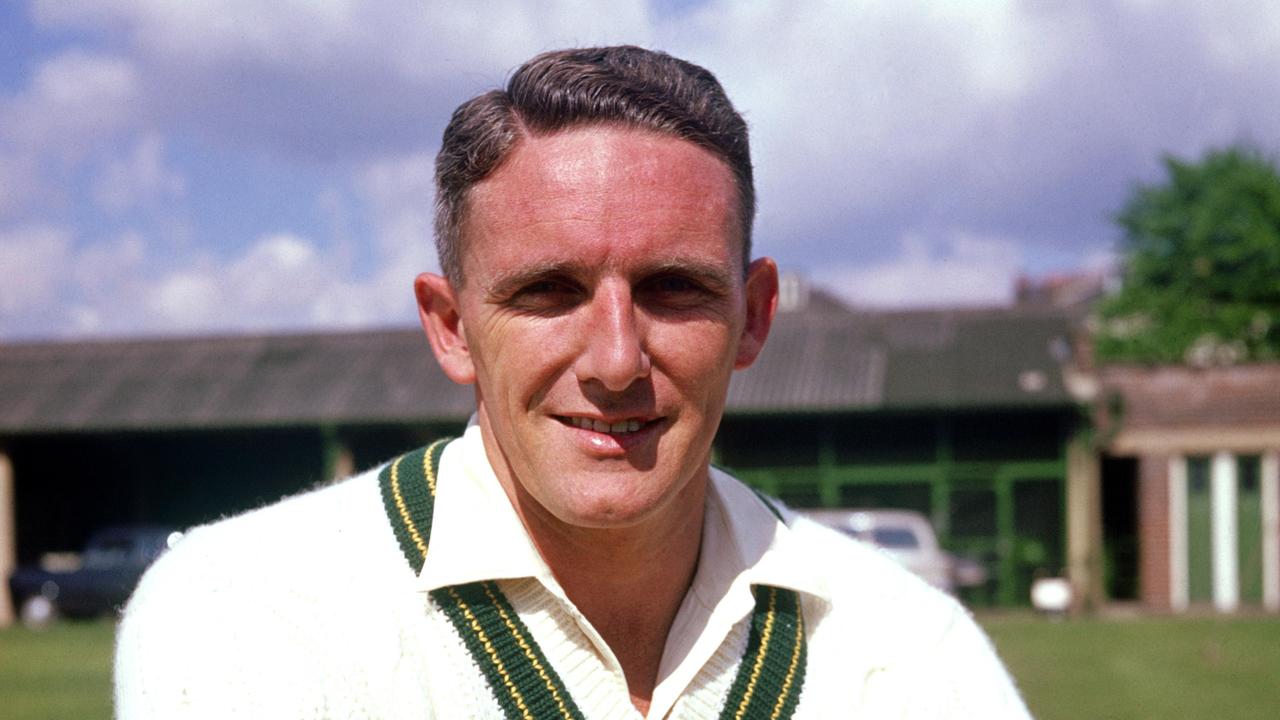 Davidson would become one of Australia's finest all-rounders
Coming into his own under the captaincy of long term friend, Richie Benaud, Davidson became a genuine strike bowler, and one of the game's pre-eminent all-rounders during a golden era of Australian cricket. Claiming 186 wickets from 44 Tests, he thrived in South Africa in 1957/58 snaring 25 wickets, before claiming 24 in the subsequent Ashes series. Such was his skill with the ball that former teammate Bob Simpson remembers Davidson as "one of the greatest bowlers of my time."
With the bat, Davidson became an intimidating prospect for opposition sides. Amassing 1326 runs down the order, his most impressive innings came in the historic tied Test of 1960. Making 80 on the final day, he almost steered Australia to victory, but for an inopportune run-out with Benaud. Not only was this his highest score in the international arena, but he also became the first man to claim 10 wickets and make 100 runs in a single match; Davidson's legacy writ large on one of Test cricket's most famous days. A year later, a swashbuckling 77* on the final day – partnered by number 11 Graham McKenzie – put Australia in a winning position against England at Old Trafford. An incredible effort, Benaud suggests the Davidson knock "changed the compass of the morning and the Ashes."
Named Wisden Cricketer of the Year in 1962, Davidson retired from the international arena a year later; his farewell appearance at the Sydney Cricket Ground a largely dour affair, save for his final ball – fittingly a wicket. Described by former SCG Chairman, Rodney Cavalier as "a significantly reduced force" without Davidson, Australian cricket would instead be enriched by his more than three decades of tireless work off the field as he set about growing the game he loved so dearly.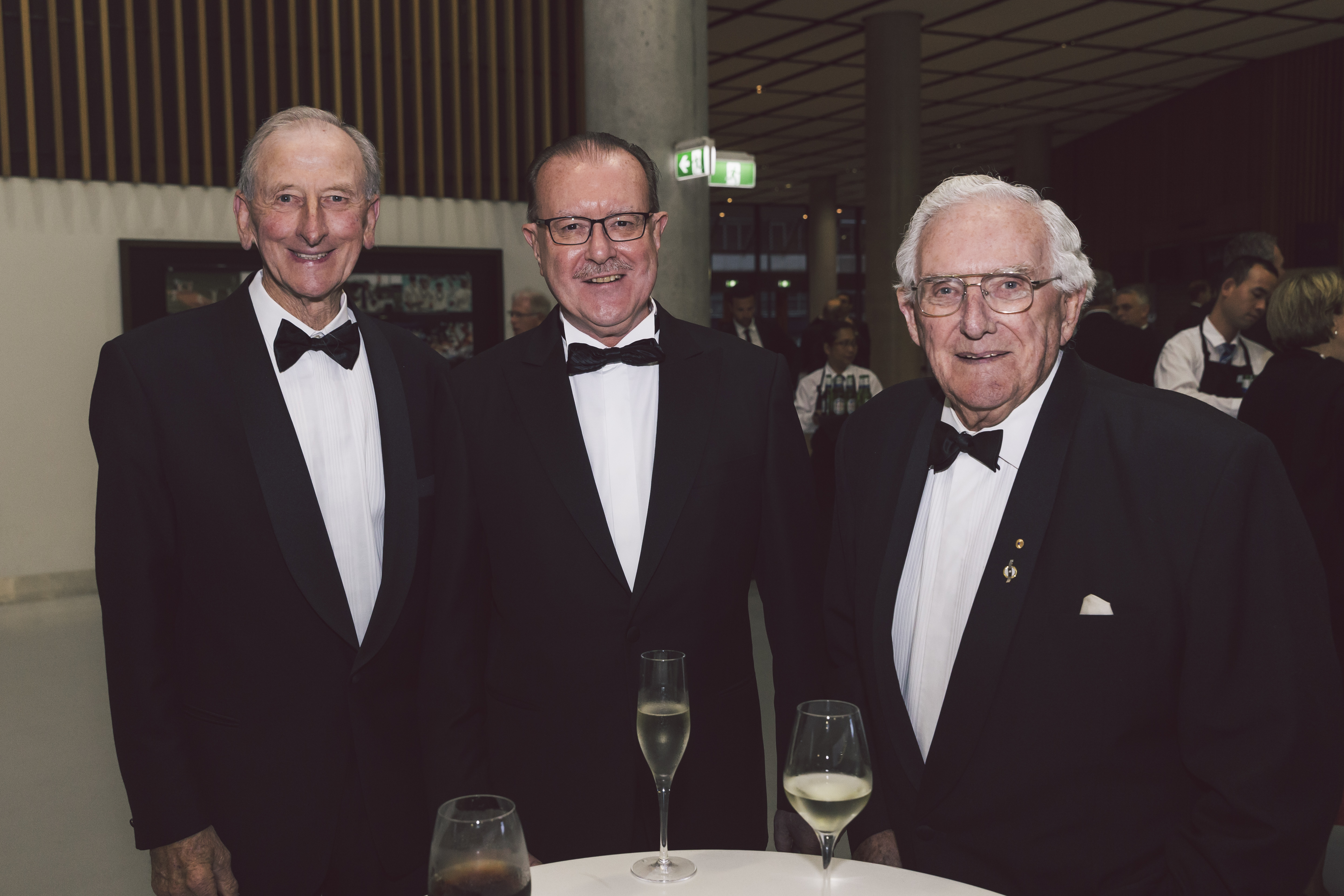 'Davo' was a regular feature at the Bradman Gala Dinner
President of the NSW Cricket Association from 1970 – 2003, Davidson also spent twenty years as a Trustee of the SCG and a further five as an Australian Test selector. All roles that he pursued fervently, Cavalier remembers that he "relished all obligations as part of his job," and that he saw it as his duty to get out and encourage the game by any means.
Significantly, Davidson became a founding Director of the Bradman Foundation – his involvement beginning in 1985. Forming a dynamic partnership with then CEO of Cricket NSW, Bob Radford, the pair worked passionately and were central to the establishment of the Bradman Museum, which opened in 1989.
Executive Director of the Bradman Foundation, Rina Hore, has fond memories of working alongside Davidson.
"I first came across him as a young player at Narrabeen coaching camps and then again when he was President of Cricket NSW," she recalls. "It was a pleasure to work with him – he was always supportive and a truly lovely man.
"In those early years on the Board of Cricket NSW it was a pleasure to catch up in the Alan Davidson Room in the Bradman Stand of the SCG. It was a delight."
As the Foundation came to promote Bradman's vision that "cricket continue to flourish and spread its wings," Davidson made a point of returning to Bowral; integral to the development of the game and facilities at Sir Donald's home ground.
"With Bob (Radford) he helped organise the building of the first set of cricket nets and would bring the NSW squad out here and to run clinics for girls and boys to help grow cricket in the country," Rina said. "He was always keen to assist the foundation in any way he could."
A Life Member of the Bradman Foundation, Davidson was a regular feature at Bradman Gala Dinners, along with his wife Betty. The strongest partnership of his life, Davidson married Betty in 1952, and the two shared a loving and enduring relationship.
"She was a stalwart beside him the whole time," Rina remembers.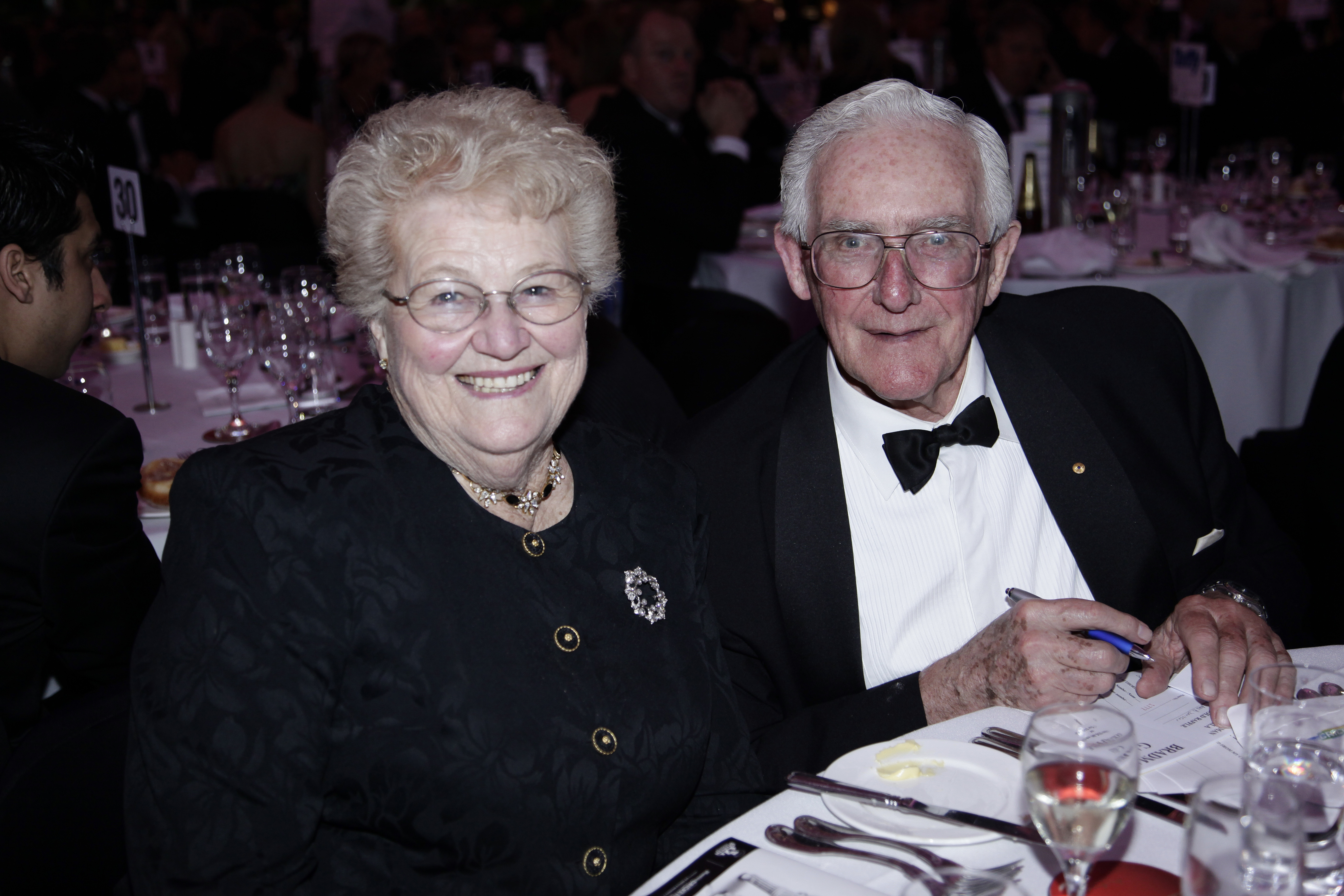 Alan and Betty formed a lifelong partnership
***
Though the accolades are many, and the numbers on the field particularly impressive, Davidson will be remembered as a true gentleman of the game. He spoke highly of the people he met throughout his career, proudly proclaiming, "I respect every player I played with or against. They were my inspiration."
To speak of others in such a fashion is indicative of great character and spirit. The spirit of cricket, perhaps.
Accolades:
· 1962: Wisden Cricketer of the Year
· 1964: Member of the Order of the British Empire (MBE) for contribution to cricket
· 1987: Order of Australia AM for contribution to cricket
· 1988: Inducted to Sport Australia Hall of Fame
· 2000: Member of NSW Team of the Millennium
· 2004: Inducted to Australian Cricket Hall of Fame
· 2011: Inducted to ICC Hall of Fame

Join the cricket network to promote your business and expertise. Make it easy for people to search and find the people and services they need through people they know and trust.
Join the network