Women's World Cup 2022 Preview:
4th March – 3rd April 2022
Current Champions: England (4th title)
Australia – first match: V England Sat 5th March
From Mackay to Melbourne, Australia's Women's team enjoyed a dominant home summer. Against India and England they looked at ease, and a number of key players have found form just in time for the ODI World Cup. Currently the only omission from their bountiful trophy cabinet, Meg Lanning and her team will be keen to claim the Cup for the seventh time when it gets underway next week.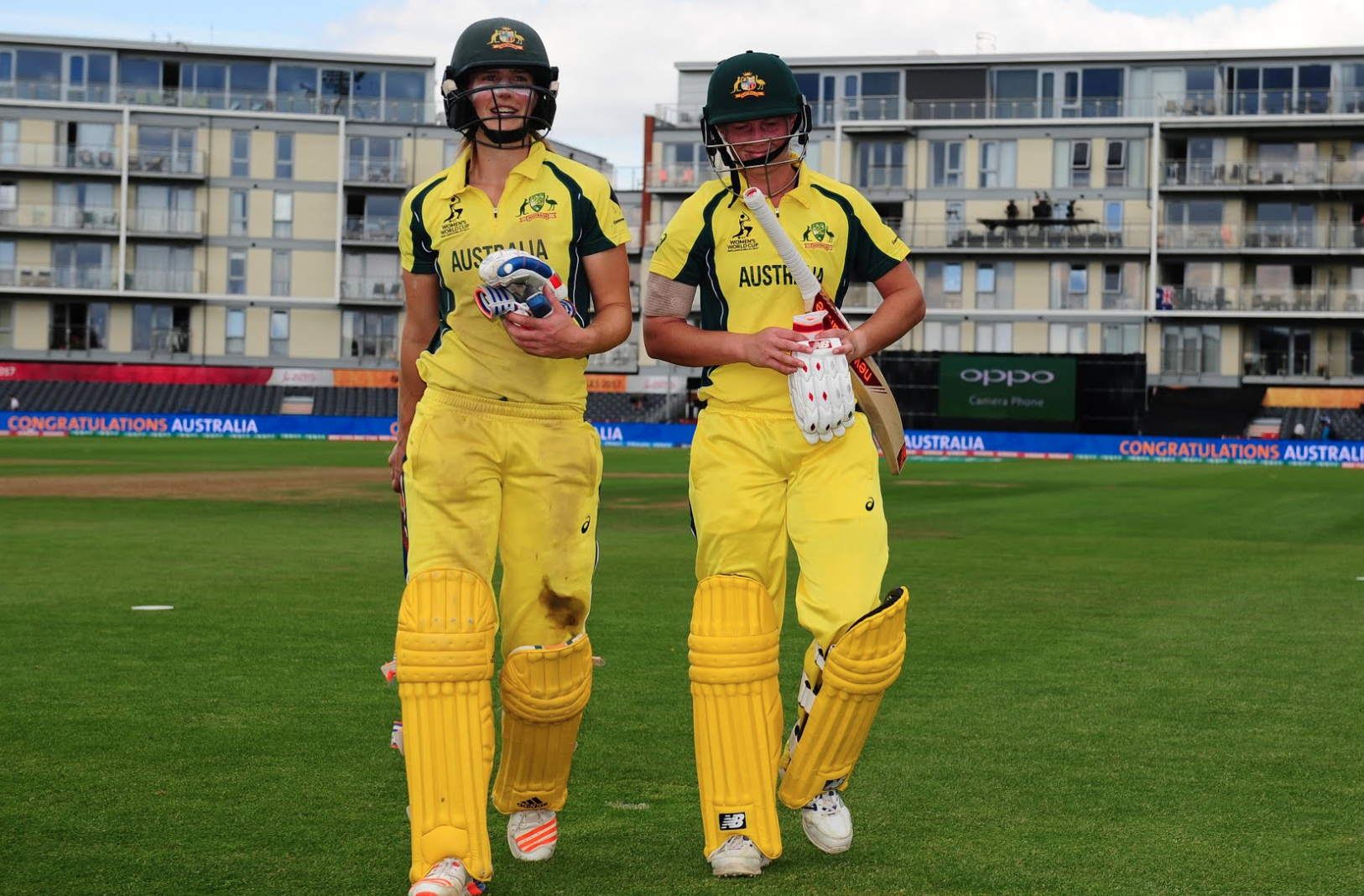 Ellyse Perry and Meg Lanning at the 2017 World Cup (Harry Trump/ Getty Images - Bradman Museum collection)
Tournament favourites, Australia boast a stunning record in the ODI arena – having won 29 of their last 30 matches in the format. That one blip coming against India last September, it was Australia's only defeat in a 14-match summer – a stunning effort considering the quality of opposition.
It was an historic summer, too, as Australia claimed an outright Ashes victory Down Under for the first time in the history of the multi-format structure. Securing victory on the points system 12 – 4, it was the ODI's – at the end of the series – that ensured the result for the hosts. Comprehensive wins too (by 27 runs, 5 wickets and 8 wickets), they can be well pleased with recent winning form.
Opening their World Cup campaign against England as well, Australian coach Matthew Mott – although pleased with the recent results – has sought to downplay their significance.
"I'd rather go in here (to the World Cup) having won these games, but it doesn't count for a lot in a World Cup," he said. "We've seen that before."
Australia enter the World Cup in good form (© ICC Business Corporation FZ LLC 2020)
On an individual level, a number of Australian players will enter the tournament with a great deal of confidence – having come of age or returned to form of late.
Central among these is all-rounder, Tahlia McGrath. The twenty-six-year-old, who made her ODI debut in 2016, had an extended period of time out of the Australian side, before returning for a commanding summer – named player of the series against both India and England.
Always a reliable option with the ball, McGrath posed a consistent challenge for opposition batting line-ups throughout the summer. It was her power hitting with the bat, however, that dazzled crowds and threatens to help break the World Cup right open.
"I've just got a real confidence, a plan about my game at the moment and just simplifying everything," she said. "I just try to take the scoreboard out of it, take the situation out of it and just back my game and my strengths."
Along with McGrath, young Annabel Sutherland is quickly finding her feet at international level and provides another handy all-round option across the month-long World Cup. Sutherland shone in the final ODI of the summer – claiming 4/31 – and was entrusted by skipper Meg Lanning to bowl the crunch overs at the end of the Test match against England. A hefty responsibility, it sat easily on her young shoulders and suggests she will be handle the pressure on the World Cup stage too.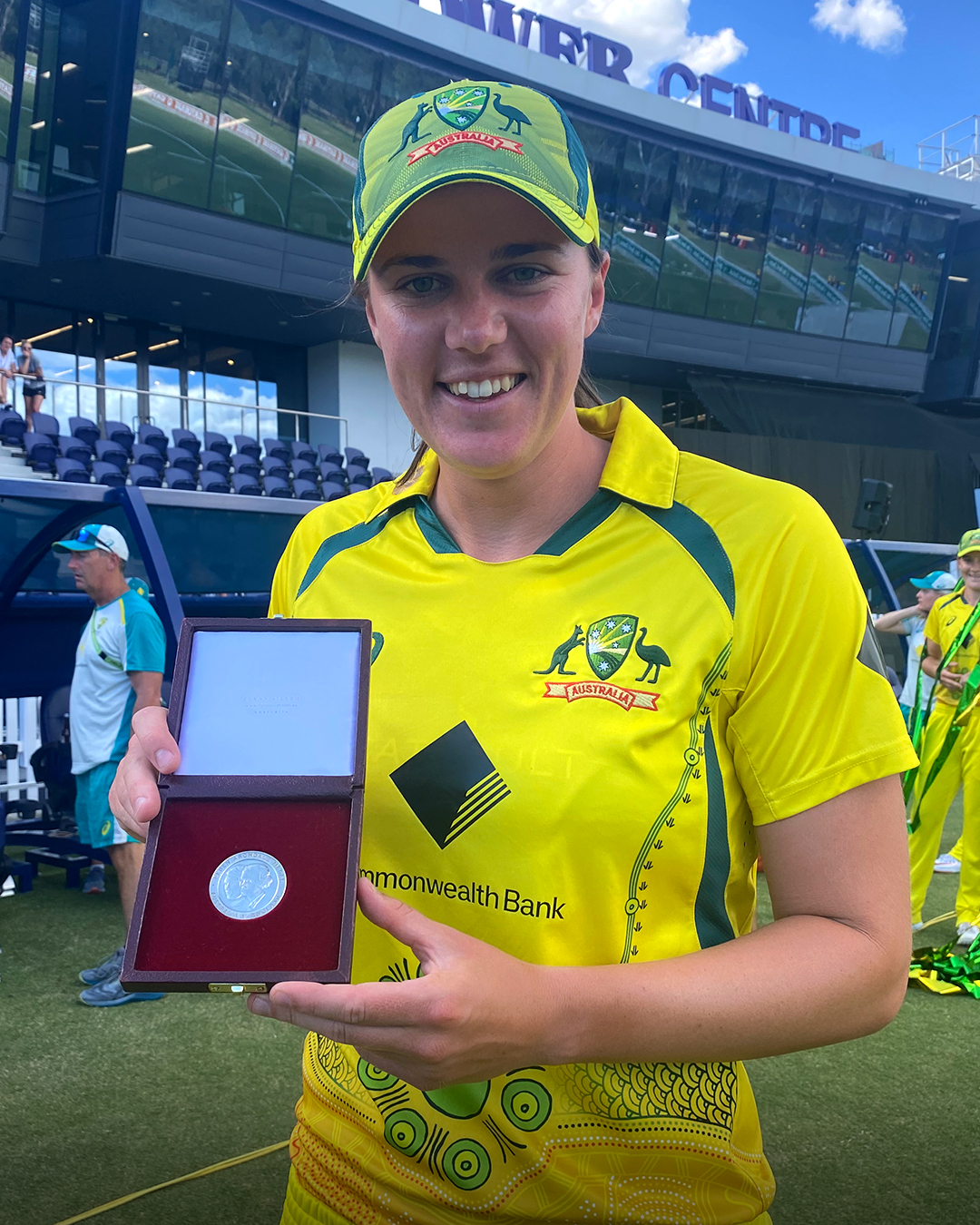 Tahlia McGrath is in the form of her life (Image via Twitter: @AusWomenCricket)
To that end, Darcie Brown, who will turn 19 during the World Cup, is feeling strong and ready to embrace the challenge of leading Australia's attack at her first World Cup. Coming off 4/34 in the first ODI against England, she is continuing to learn her craft and the rate of improvement is rivalled only by her short ball.
"I feel so much stronger at the crease and I guess that shows in how much more consistent I've been," she said. "Hopefully we're just on the up and up and it'll keep getting better."
Blending youth with experienced World Cup winners, Australia have a nice balance in their squad. Boasting the #1 ranked batter, bowler and all-rounder in the ODI format, each of Alyssa Healy, Jess Jonassen and Ellyse Perry will have a big say on the fortunes of their Australian side.
Perry, who struggled in the early part of the summer, found her rhythm late, making 40 and 31 no to go with 4 wickets in the final two matches of the summer. To that end, Healy – who was a touch underwhelming with the bat by her lofty standards – found a silver lining, suggesting the difficult nature of the wickets has prepared her for a big World Cup.
"It's probably the best thing is that these two wickets (the last ODI's) have been a bit tricky," she said. "It means I know I'm getting in good positions and keeping the good balls out."
With stars on every line and a level of depth that will hold them in the best possible stead over the next month, Australia will be quietly confident that they can claim World Cup glory for a record seventh time.
***
Keen to learn more about Australia's record at World Cups? Be sure to check out "Clearing Boundaries" today!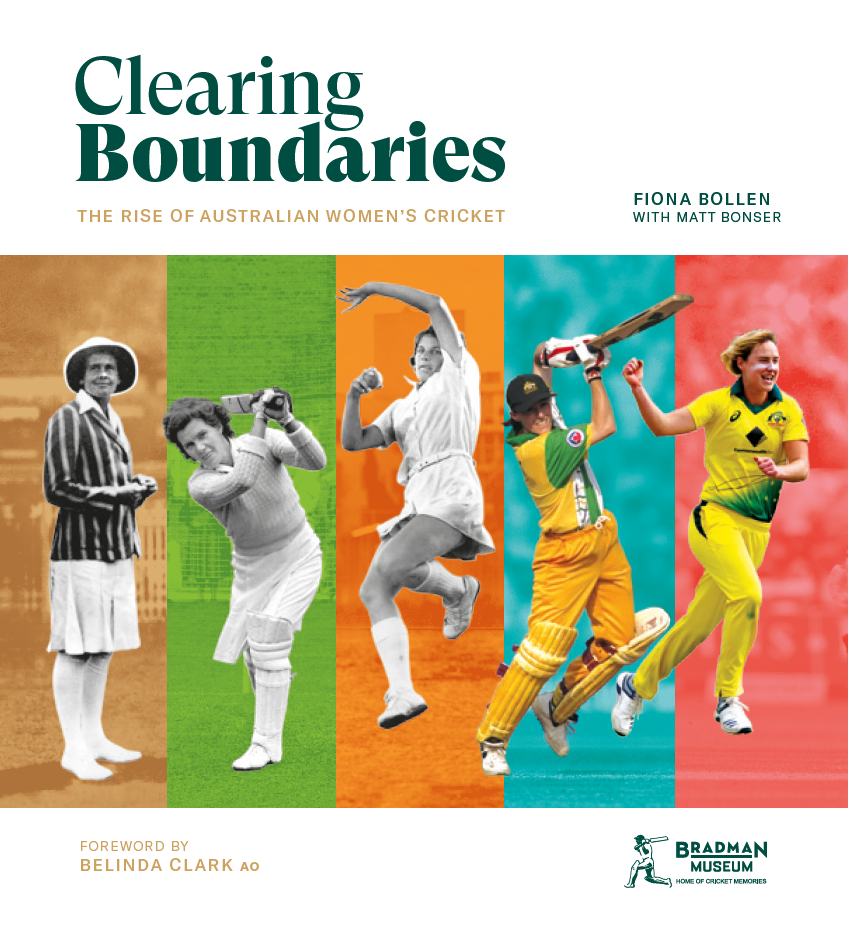 Join the cricket network to promote your business and expertise. Make it easy for people to search and find the people and services they need through people they know and trust.
Join the network