Nathan Pilon made his first class debut for New South Wales in the 2000/01 cricket season before moving to Melbourne and making his debut for the Victoria Sheffield Shield team in February 2006.
Pilon played 10 first class games taking 42 catches and 1 stumping and scored 338 runs at 19.88 with his highest score being 78.
In Sydney, Nathan Pilon playing for St George took 218 dismissals, 183 catches and 35 stumpings and scored 3,899 runs at an average of 33.
Playing for Carlton CC in Melbourne Pilon holds the clubs wicket keeping record with 278 dismissals, 247 catches and 31 stumpings. With the bat he scored 7,107 runs at an average of 36.63.
In Nathan Pilon's Premier Cricket Career he took 496 dismissals and scored 11,006 runs – a truly wonderful career.
Welcome Nathan,
What year were your born?
1976
Where did you go the high school?
Dubbo South High School
Do you remember your first ever game of cricket?
Filled in for Dad's team in Leeton country NSW. I was around 6 and I was last into bat, all players came in around the bat and I whacked it over their heads! haha
Where did you play your junior cricket?
Played all my junior cricket in Dubbo, 1 year at PCYC then moved over to Newtown CC where I played juniors and seniors.
Which clubs have you played for?
PCYC, Newtown CC Dubbo, St George CC, Carlton CC & Berwick CC.
How old were you when you first played grade cricket in Sydney?
18 in St George 2nd Grade - 1995
What was the influences for your decision to join St George?
Met a fella by the name of Graeme Rummans at a School Rep cricket carnival and his family Kenny & Sandra were kind enough to put their hand up let me stay with them over the carnivals held in Sydney. We hit it off, playing over 100 games of pool in his rumpus room in the couple of weeks. When I left school, I made the decision to move to Sydney and play with St George CC, Kenny & Sandra opened their arms and doors to me again until I found my feet in the big smoke!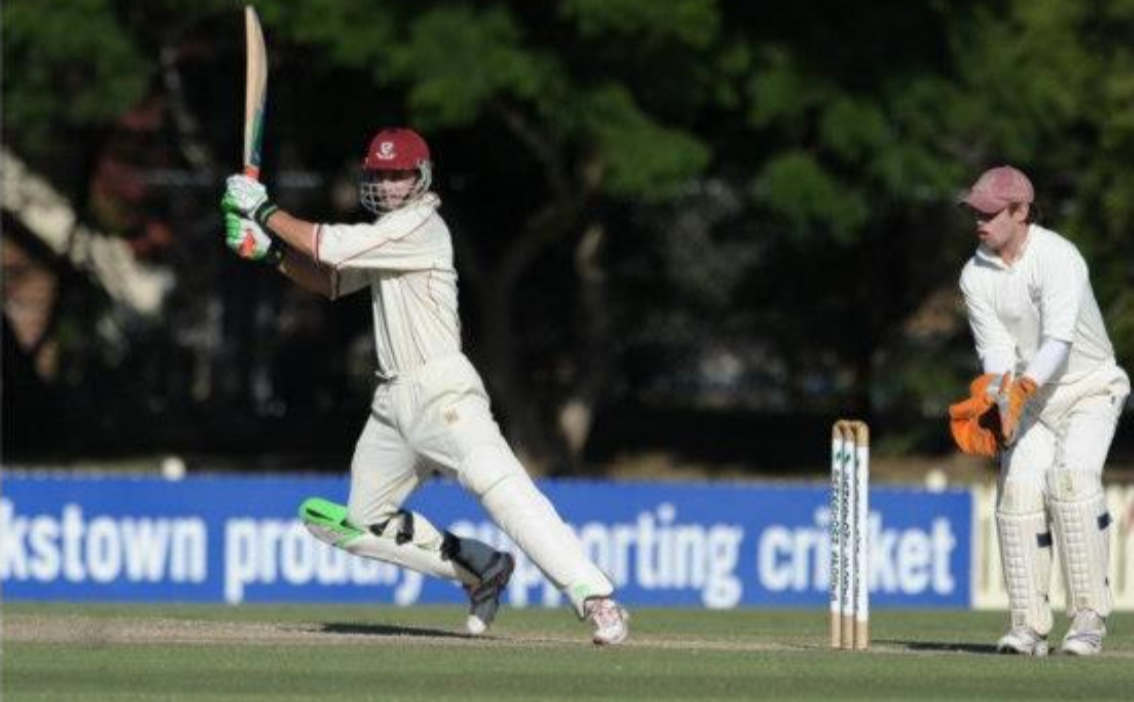 Graeme Rummans
What age did you make your first-grade debut?
I was selected at 21 in Nov 1997 to play against Hawkesbury CC, not as a keeper but a batsman and got thrown the ball for a few overs bowling my medium pace.
What prompted the move to Victoria?
I had a meeting with new coach of NSW at the time Trevor Bayliss and he was open and honest with where I stood in terms of selection and contracts for the following season and said they were 50/50 about offering me a contract going forward. He said, Brad Haddin and I were at the same age and there was a young keeper coming through Daniel Smith. He said that they were tossing up whether to just keep Brad and myself on the contact list or just keep Brad and offer Dan a rookie contract. With that I said, "If that's the case, I would look interstate for opportunities."
Who was the fastest bowler you kept to?
The fastest would definitely be Brett Lee.
Who was the best spinner you kept to?
Shane Warne, but Stuey MacGill was bloody good as well!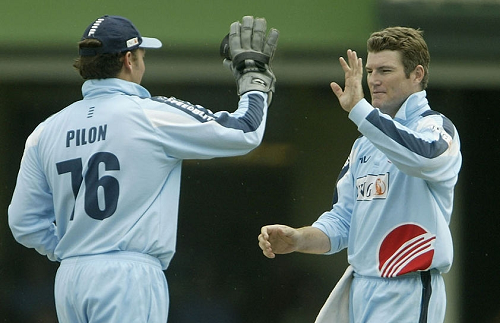 Nathan Pilon and Stuart MacGill playing for NSW
Who was the best bowler you kept to?
Shane Warne
Is there a particular catch and stumping you remember most fondly?
It would have to be my first dismissal for NSW, Matthew Elliot caught off the bowling of Anthony Clark.
Closely followed by a catch/stumping off Dominic Thornley to dismiss Cameron White at Bradman Oval. He was one of the first players that I had kept to that could bowl the knuckle ball that floated. Ahead of his time, Dom was!
I was up to the stumps and he got the edge and Whitey dragged his foot as well. I took the catch and bails (just in case).
What is your highest score in first grade?
201 not out against Penrith at Howell Oval. We lost the game unfortunately!
I was on 197 not out overnight and Paul Ryan the Captain at the time gave me the heads up as we walked off the ground and said we would be batting on the next week to get my double hundred but said to play along with him after the game and our end of day chat.
My batting partner James "Elbows" Turner one of the nicest blokes you'd ever come across. He had the strike for the last over and couldn't get me on strike and was filthy on himself!
Ryany said, "Righto boys, great day! Well batted Pilo, a great knock 197 not out and we have 350 on the board, so great effort we will declare and have a crack at them!
With that, Jimmy jumped up and yelled NO, You can't do that and slammed his fist on the seat! We all had a chuckle!
What's been your most memorable moment in cricket?
Winning the first grade Premiership with St George CC 2000/01
Who's been the biggest influence in your cricket career?
Very hard question as I have played with and dealt with a lot of great people along the way. I will have to break it down…. Steve Rixon was the coach who got the best out of me as a player. Graeme Rummans and Paul Ryan have been the biggest influences on and off the field and have always been there with advice and have shaped me as a player and a person.
Who was the funniest cricketing team mate?
By far the funniest person I have played with was Brad McNamara. The one liners on the field to opposition, umpires and his own team mates were hilarious. His story telling after the game with a few beers had whoever was in ear shot in stitches.
Who is your favourite all time cricketer?
Mark Waugh, loved watching him bat and in the field, there were none better.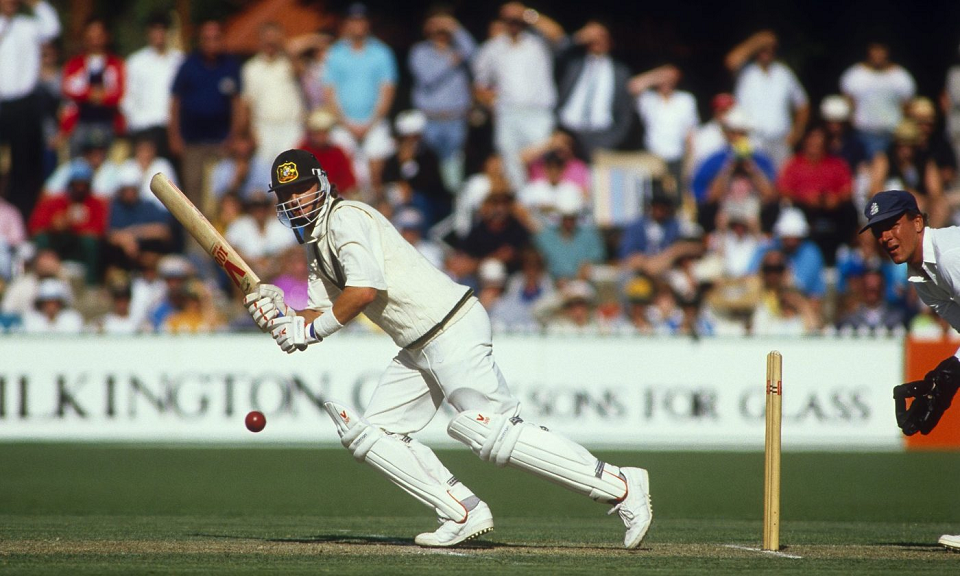 What was the best win you were involved in?
The first grade Premiership with St George CC in 2000/01 but closely followed by a semi-final win over Fitzroy-Doncaster in 2006/07.
We were 4/6 and Dirk Nannes was bowling absolute rockets and swinging them in late.
He knocked the top four over, then decided to go around the wicket, slipped and did his ankle and couldn't bowl for the rest of the game.
We were bowled out for 106. They were 9-96 and ended up passing us 9 down and finally made 117.
We went in for second innings and made 8/233 declared off 40 overs and bowled them out late in the day for 108.
What did you enjoy most about playing Premier/Grade Cricket in Sydney?
The competitiveness, the comraderies and the style of cricket. It was played very hard on the field but after the game there was a lot of interaction with opposition teams over a couple of cold ones. Its where you could learn a lot about the game I felt!
You were named in St George Cricket Club team of the century, what did that mean to you?
I received the call from John Jobson and I was in disbelief to be honest. I think I said to Jobo about ten times, "are you serious!?" To be acknowledged and selected along with some of the greats in the game and in one of, if not, the most successful cricket club was a great honor.
Take a look at the St George Cricket Club Team of the Century
Arthur Morris, Les Favell, Don Bradman, Norm O'Neill, Brian Booth, Alan Fairfax, Nathan Pilon, Ray Lindwall, Murray bennett, Kerry O'Keeffe, Bill O'Reilly, Steve Bernard.

If you're in the middle seat of the middle row of Qantas QF1flight to London which team mates would you choose to on your left and right?
Can't I just book the whole flight! I have played with a lot of great people.
Brad McNamara (Funniest ever) and Graeme Rummans (Best Bloke ever)
Did you have any cricketing superstitions?
Not really.
Which ground in Sydney club cricket did you enjoy playing at the most?
The one and only Hurstville Oval!
What's the best advice you ever received?
A Wicket Keeping tip from Steve Rixon that gave me a lot more time up to the stumps and made me a more consistent/better keeper.
Are you still involved in Cricket and if so, in what capacity?
I have stepped away from cricket but trying to do a bit of work with Casey-South Melbourne Cricket Club and as I answer this question I find out the young keeper from Berwick CC Jordy Cleland who took over from me this year has broken his finger. Guess who's back.
What advice would you offer a young 13 year old who has the ambition of playing test cricket?
You are going to get a lot of advice but filter through and find out what works best for you and your game!
What are your hobbies?
Spending time with the family, bike rides. Basketball and when I can golf.
What is your occupation?
My wife and I have bought her family business along with her mother. We have a flooring and window covering business. Domestic and Commercial. It's called D & M Flooring & Windows (D & M Furnishings) and currently in the process of rebranding.
Are there any lessons from your time in cricket that you take into work or life in general?
Not really but in saying that, the game of cricket has given me a lot of wonderful opportunities in the business world and I have met some amazing people that I would not have had if I hadn't of played cricket.
The day Nathan Pilon breaks the wicket keeping record at Carlton Cricket Club
Pilo with his two kids after playing with Berwick Cricket Club at the MCG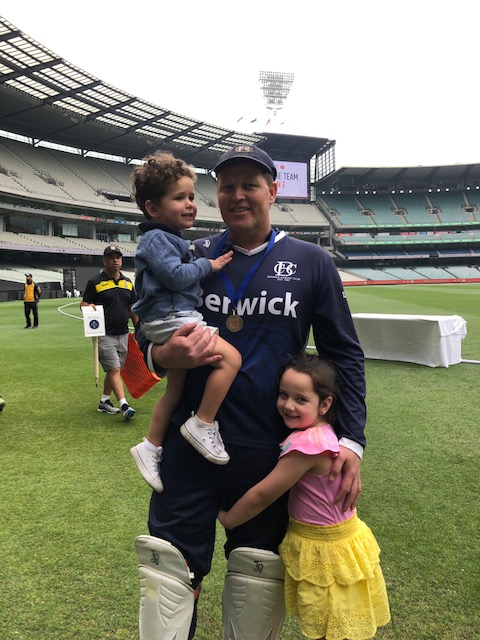 Join the cricket network to promote your business and expertise. Make it easy for people to search and find the people and services they need through people they know and trust.
Join the network
If you'd like to see more content from Cricket Sydney, they'd be very grateful for your support and contribution. Cricket Sydney will receive 80% of all funds contributed.