In the late 1920s the press and public were clamouring for a policy of youth in the selection of the New South Wales cricket team. The blues had won the Sheffield Shield only once in 5 years. This was not good enough for the cricket fans of the Waratah state, who were conditioned to winning. The great era, which had begun in the postwar years were drawing to a close, and legends, such as Mailey, Gregory and Andrew were no longer the dominant force they'd once been. So onto the greensward of the SCG, determined to make it their own strode players like Archie Jackson, Don Bradman and my father Alec (Äcka') Marks – mere teenagers who had barely begun to shave.
The attitude towards these kids by the older players, now in the death throes of their careers, was polite but curt. For old bulls resent young bulls moving onto their turf, as they themselves were once resented. So the young players stuck together and became mates.
The New South Wales Cricket Association has never been renowned for its bountiful generosity. However, compared with those at the helm of cricket in 1928, the present-day hierarchy is positively philanthropic. In the old days players were even required to bring their own towels to all Shield games at the SCG.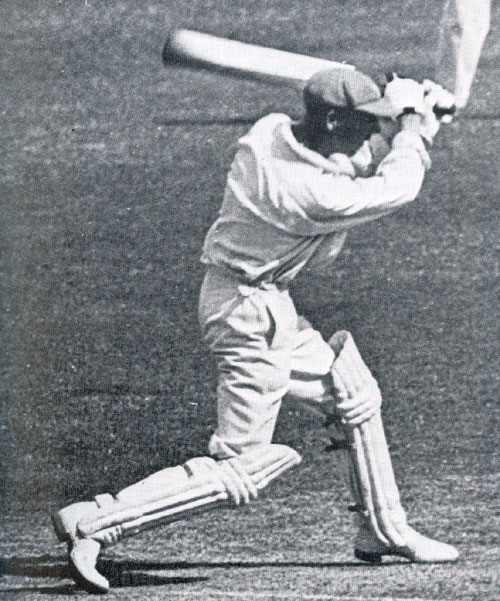 Archie Jackson batting for NSW
One particular day, in his rush to get to the ground, my father grabbed the family's best guest towel and threw it into his kit. At the end of a long hot day Dad came in from the field, stripped and headed for the showers. After standing under the healing waters for some minutes he felt a little refreshed, and walked back to his locker to dress. As he did so, he noticed Archie Jackson rummaging around in his bag. It looks as though I've left my towel out of my kit" said Jackson.
"Here, have mine, if you don't mind it being a bit damp" said Dad, throwing his friend the used towel.
Jackson took the towel and Dad forgot all about it until he returned home.
"Alec, did you take my best guest towel to cricket this morning" asked his mother in a tone that promised trouble.
"Yes I did, Mum"
"Well don't do it again. It's the only good one we have" (Like so many people of that era, the Marks family battled to make ends meet). "Now give it to me and I'll wash it," she demanded.
"Sorry, Mum, "he answered. "I forgot to bring it home. Archie borrowed it from after the game."
The next day, Dad approached Jackson, explained his mother's wrath and asked for the towel. Jackson's face turned red. He walked to his bag and pulled out a towel, which obviously, had been recently purchased, as it was still in its wrapping. Clearly, it was not ma Marks best guest towel.
"The other towel has gone, "said Jackson, walking away without any further comment.
When dad returned home that night he gave the new towel to his mother. She exploded. "What's this supposed to be? It's cheap and nothing like my best towel. I couldn't give this to visitors. I can't understand Archie's behaviour – he always seemed like such a nice boy. "
Dad shrugged his shoulders and made a mental note that in the morning he would buy his mother a classy towel. This he did, and the incident was soon forgotten.
Archie Jackson became one of the greatest batsman in the history of cricket. He was a player of grace and beauty, a classicist in the mould of Victor Trumper. In 1930, at 20 years of age, he was chosen in the Australian team to tour England. Life should have stretched before him excitingly, but it didn't. Archie Jackson was stricken with tuberculosis. The leading physicians of the day advised Jackson not to tour, fearing that six months in the unpredictable climate of the United Kingdom would exacerbate his condition.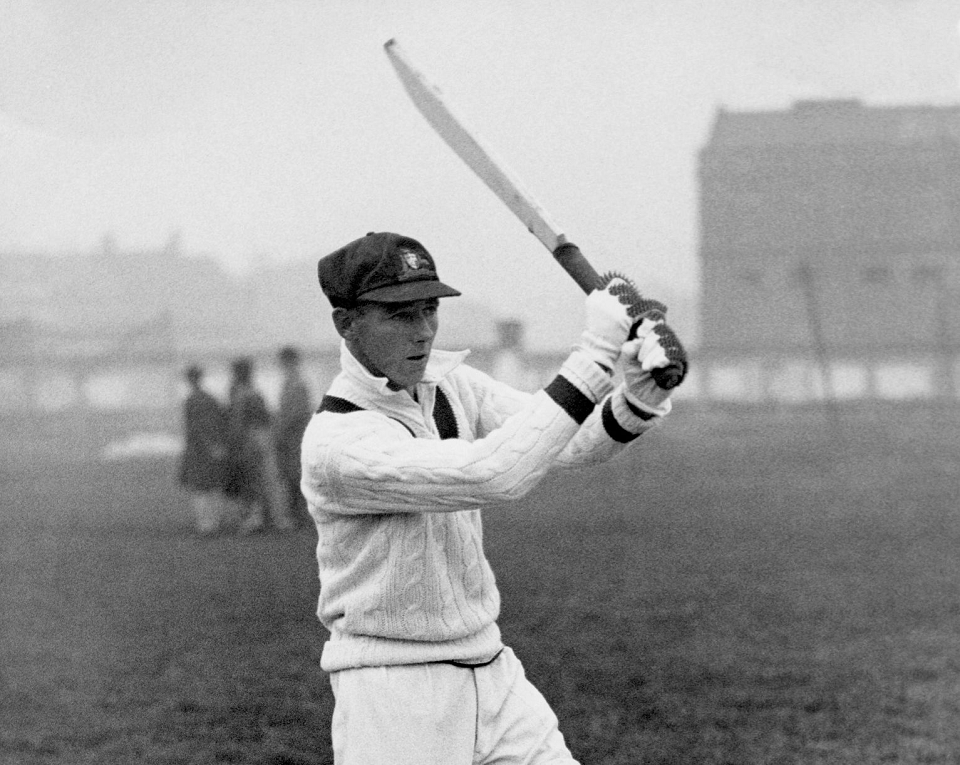 Archie Jackson - the Ashes in England
Jackson ignored the advice of the doctors and toured with Bill Woodfull's great team, which returned home triumphant, with the Ashes regained. Archie Jackson conquered the British bowlers, but he could not overcome the cold damp days he spent on the playing fields of England. His chest became weaker and he was never the same again. Shortly afterwards he died.
Not long before Archie's death, my father visited his friend. They only spoke for a short while, because Archie was pale, drawn and very tired. Just as Dad was about to leave, Archie spoke softly, Äcka, do you remember the towel you gave me that day at the Cricket Ground? It was your Mum's best guest towel and I didn't return it."
"Oh, that's okay Archie, "said my embarrassed father.
"Well I'd just like to explain my actions, "said Jackson. "You see, I'd known for years that I had TB, so I made a point of never lending or borrowing any clothing from anyone. But that particular day, when you threw me your towel I dried myself without thinking. I didn't realise what I'd one until I returned home. That's why I bought a new one. The man behind the counter said it was the best towel in the shop. I hope your mum liked it."
My father choked a little. "Archie, Mum said it was the best towel she ever owned."
That night, when he came home my father walked to his mother's linen closet and took out the towel Archie had bought. The he walked into his bedroom, sat down on his bed, put his head into it, and cried.
Join the cricket network to promote your business and expertise. Make it easy for people to search and find the people and services they need through people they know and trust.
Join the network
If you'd like to see more content from Neil Marks, they'd be very grateful for your support and contribution. Neil Marks will receive 80% of all funds contributed.