Aged 22, Desmond Anthony Mullarkey was the second youngest player for St George in their first season in first grade. The Mullarkey family story is somewhat sad, reflective of the times and the devastation and tragedy that families felt following the Great War. There were seven boys and two girls in the family and following the outbreak of the war five enlisted for active service, with three paying the ultimate sacrifice.What made it harder was that Frederick Mullarkey, Elizabeth's husband, had died in August 1911, leaving her to care and raise the children who were still at home. It was tough but Elizabeth always "presented a bright face to the world".
James Mullarkey wrote to his battalion superiors in December 1916 seeking a period of furlough in Australia. The circumstances of his request were difficult in every way. His wife had died since he left Australia, two of his brothers had been killed in action in Europe and two others were suffering serious wounds and were laid up in hospital. He noted in his letter that "my own and my mother's affairs are in a confused state". Since his brother Herbert's death, the partner in a small produce business had stopped making mortgage payments, placing in jeopardy his mother's house and creating significant issues. Desmond, who was 17, was not able to assist his mother. The furlough was granted and in later years James probably took over his brother's business with Desmond working there as a clerk. We do not know how the trauma affected Desmond, but it must have in some form.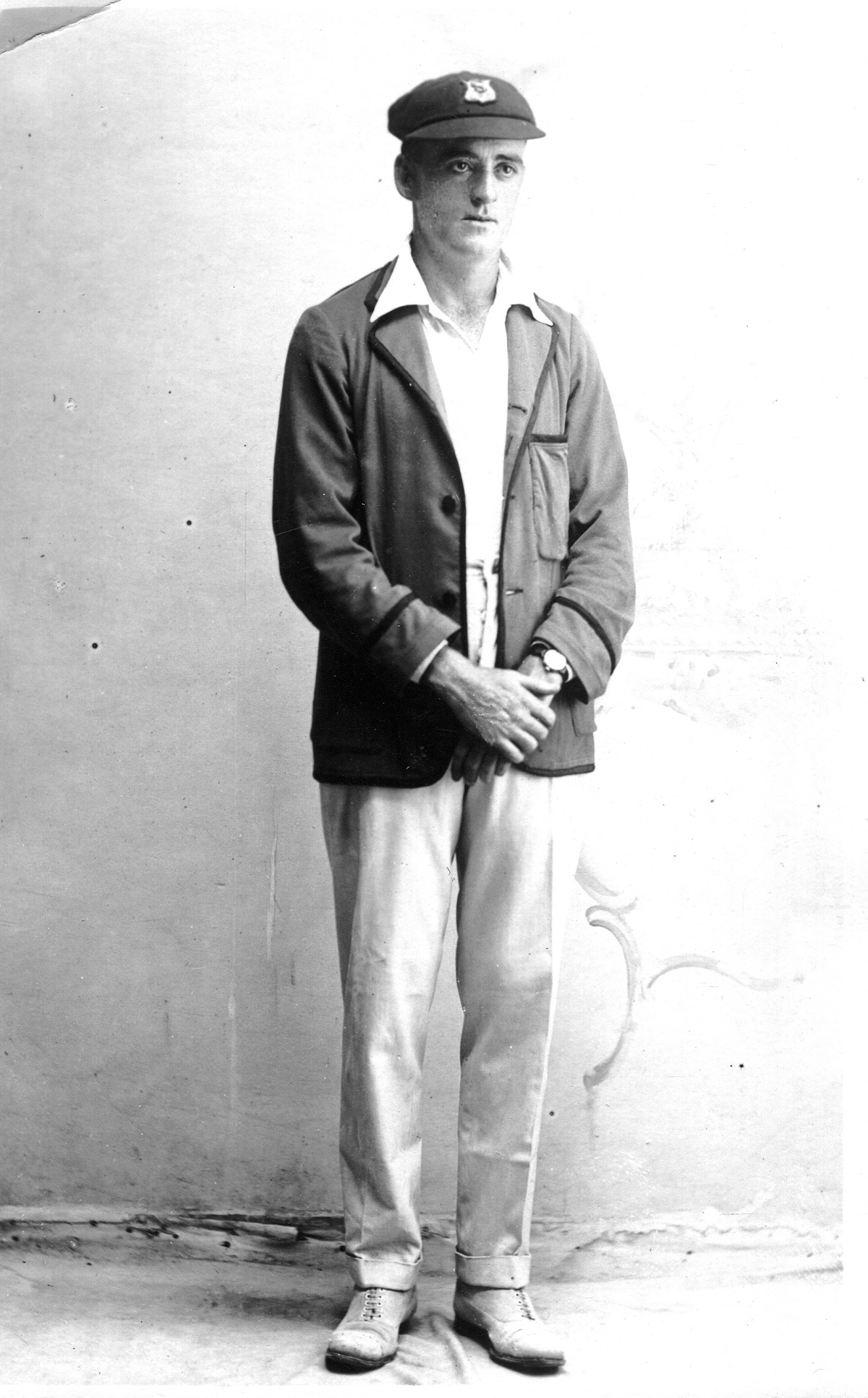 Desmond had been born in 1899, the son of Frederick Herbert Mullarkey and Elizabeth (nee English). There were also two sisters, Mary (1885-1968) and Henrietta (1901-1973). Education for Niall was (after a time at Marist Brothers) at St Joseph's College where he excelled on the sporting fields. Bert was a fine footballer and played Rugby Union for St George before he went away to France in World War I. Younger brother Desmond was educated at Marist Brothers Bexley where in 1909 he excelled in the school athletics carnival held on Arbor Day, winning flat races, potato and sack races. He was at school along with Kevin and Niall, whose names both appear on the school's honour board. Frederick, along with Desmond and his son Des junior, were at one time clerks in the Public Service.
Taking off from where his late brother Niall performed with the bat for St Joseph's College, Desmond was making a name for himself in local St George junior cricket. For Kogarah School of Arts in the 1917-18 season, he scored 86 in a partnership of 140 in a team score of 170. Interestingly, in the same match was Alan Fairfax's brother Selby, who took 5 for 24. There were further scores in the season, 'stubborn play' for 42*, 46, 53 and 86 which saw attention being drawn to the 19-year-old cricketer. In one match where he scored 39, he "played another neat innings". The reporter went on to say, "This player has not shown any of his brilliancy for some time but will probably be heard sometime in the future."
Mullarkey had changed clubs for the 1919-20 season and was playing for Carlton, scoring 56 on debut. The following season there was again a change of clubs, to Marist Brothers, where he was appointed the A grade captain in their first year in the competition. He linked up with Pat Fox with whom he had gone to school and was described as an "attractive batsman". He was certainly off to a good start with scores by the end of October of 73*, 27, 37 and 69 and The Arrow reporter noting that he was "making neat strokes all around the wicket".
The article in The Arrow was titled 'Young Players Galore' and drew attention to the fact that "a feature of the cricket is the number of young players under eighteen years. Many are making good, and clubs are congratulated in giving them every chance." Representative cricket came Mullarkey's way in December 1920 when he was selected in the St George Association XI in the Martin Shield competition, his future team-mate Roy Freeman being the captain. Mullarkey continued in district cricket "giving further evidence of his fine ability as a batsman, in compiling 88 in attractive style".
The headline in The St George Call read 'Sensational Batting – Des Mullarkey's Record over 8 Fours'. 'Old Carlton', the local reporter, was in raptures regarding his performance:
Des Mullarkey, whose performances with the bat this season have been high class, knocked up 172. Playing steadily until he reached the century, he then let himself out, piling up runs at a great rate. Seldom have Arncliffe bowlers received such rough usage. Mullarkey eclipsed all his previous records by scoring the possible (32) in Roy Freeman's last over, sending each of the eight balls well over the boundary, which earned him a big round of applause, and this latest effort brings his aggregate for the season up to 661, average 63.10 for ten completed innings. His scores to date are 27, 37, 69, 89, 11, 72, 11, 88, 46, 9 not out and 172. He would be a valuable addition to [the] St George Grade team next season. Mullarkey went in second wicket down and got out off the last ball of the day.
The following season Des Mullarkey, as he was now being called, played in the St George first grade team that was elevated into the Sydney First Grade Competition. He played in 10 of the 13 matches and probably found the adjustment from A grade cricket to first grade a significant jump. His top score was 38 against Central Cumberland in the club's initial game in first grade. He scored 175 runs for the summer at 16.81, a somewhat disappointing effort considering his ability.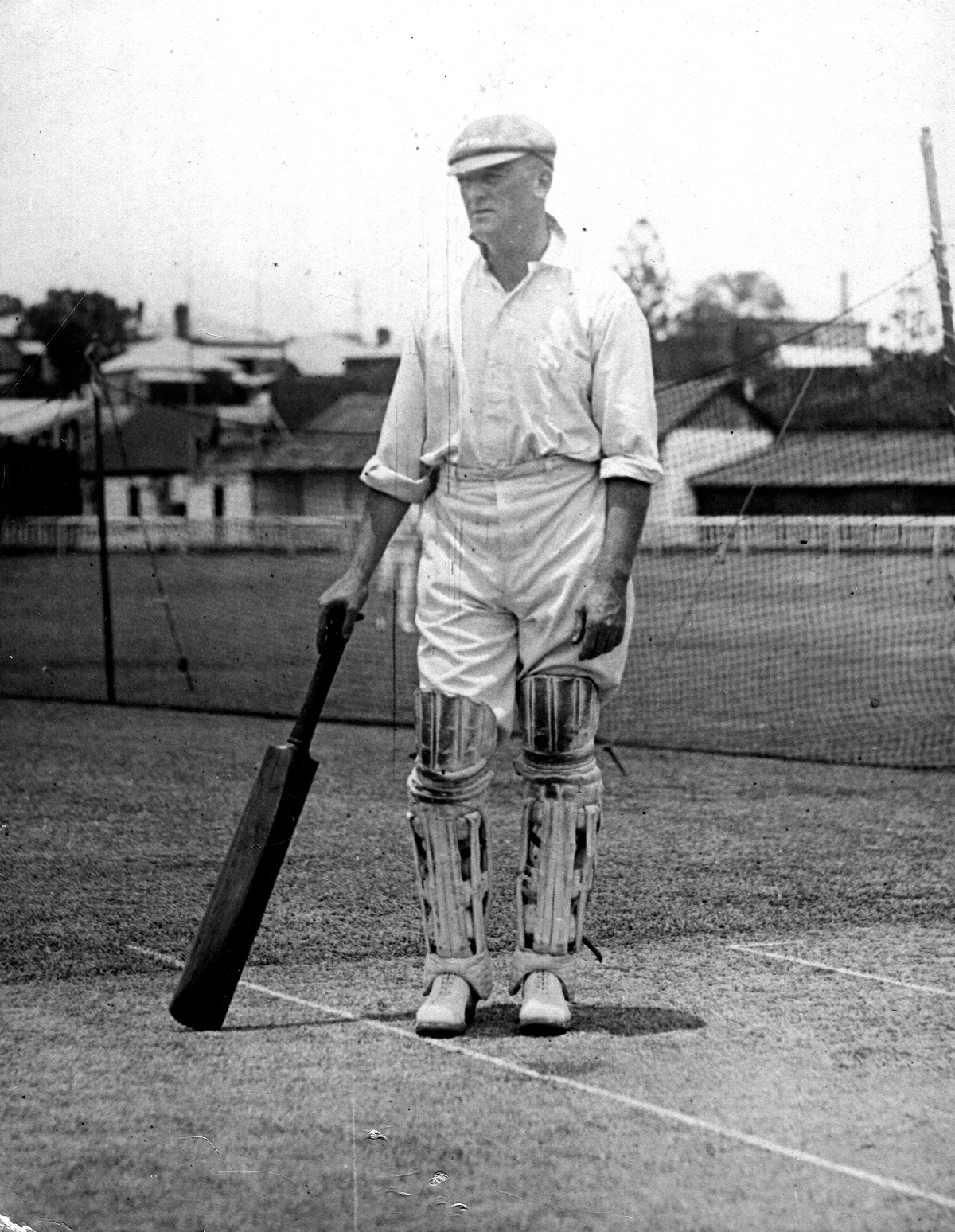 In the off-season, Mullarkey had trialled at the St George Rugby League Club and was graded in first grade for the second year that the club was in the Sydney premiership. Mullarkey was a bustling inside centre who under coach Herbert Gilbert was encouraged to run onto the ball. As 'Forward' in The St George Call noted: "Another improved player from the juniors is Des Mullarkey, who only wants support to show his worth." St George won only two games in the season, both against University. Mullarkey came away from the season with five tries to be the leading try-scorer for the club, having played in 13 of the 16 games for the red and whites.
Fortunately, the 1922-23 cricket season was a complete turnaround for Mullarkey. He scored 464 runs at 29.00 from his 18 innings. There was a level of consistency which contributed to an improved performance by the St George XI. Mullarkey's batting was capturing the attention of the New South Wales selectors as he was picked in a minor representative game, Combined Sydney First Grade XI v the First Juniors in a match at the Sydney Cricket Ground.
There must have been some doubts in Mullarkey's mind following the 1922-23 season as to whether he would play Grade cricket or return to playing in the Junior Union. It was reported in The St George Call that "Des Mullarkey has decided to play. This is good news; we are looking for some good scores this year" and he did not disappoint his supporters. The Daily Telegraph took up Mullarkey's case when a piece appeared in the paper:
Desmond Mullarkey is one of the most promising of the younger batsmen at present playing grade cricket. He is a fine left hander and opened the season auspiciously with a couple of centuries. This is his second year in grade cricket, having graduated from Marist Brothers CC in the junior competition. He won the St George batting average last season scoring 462 runs at an average of 28.27. Mullarkey is only 23 years of age and has a great future ahead of him.
His performances were front and centre for the cricketing public and the NSW selectors. He was picked to make his first-class debut for New South Wales in their match against Queensland commencing on 30 November 1923 at the Exhibition Ground in Brisbane in place of Walter Berry who was unavailable. Mullarkey opened the batting and scored 6 and 130 in 225 minutes with 14 fours. There was some confusion concerning Mullarkey, who it was thought was Macartney, and numerous cables had been sent to press agencies with the wrong name. Sadly, Mullarkey's scrapbook, if he collected the clippings, did not recognise his performance.
JC Davis writing in The Referee praised Mullarkey, noting that "he has a sound defence, many strokes, especially on the offside, and scores fast when set. Furthermore, he is a very good field."
There was no better judge of cricketers in the 1920s than the former NSW and Australian player Dr LOS Poidevin. Making comment about the debutant's innings, he said:
The runs were made when they were badly needed … Judged by time standards, his runs were made perhaps at a very sedate rate, but in the circumstances personally, I would attach more value to his batting on that account than otherwise. Soundness of defence is the prime attribute to success in a young batsman, and Mullarkey is the youngest player on either side in this match.
Mullarkey was an automatic selection in the NSW team for their six-week tour of New Zealand in February and March 1924. In information provided to the New Zealand cricket press it was said of Mullarkey that
the St George player is one of the younger school of batsmen, who have come to the front during the past couple of seasons. His batting average for eight innings this season (once not out) is 60.
Charlie Macartney captained the strong NSW side that included six Test players in the tour party of 12. For Mullarkey, the first-class outings were somewhat of a disaster, 90 runs in six innings with a top score of 36. The visitors played 12 first-class matches, winning eight and drawing four.
In the non-first-class games the tall left-hander was more at ease, 346 runs in six innings including a score of 133 against South Canterbury, the fifth highest score on tour. Mullarkey played "forcing cricket through his innings". In looking at Mullarkey's style, it was noted by the reporter for The Press that
Mullarkey took few chances … which was marked by fine play to the on side. He would continually place the ball out of reach or not quite up to fieldsmen and run a snappy single. His play behind the wicket on both the on and offside was marked with brilliancy, and his driving perfectly timed.
Mullarkey enjoyed the tour, participating in the social side which included fishing, sightseeing and a trip in a Bristol Fighter from the Wigram aerodrome where he saw the City of Christchurch and its peninsula from the air, describing it as one of the "sensations of the New Zealand tour". Wicket-keeper Bert Oldfield, when asked by 'Rambler' of The Referee about the tour, said:
We were splendidly treated on all sides. Mullarkey, Everett and the other young players must benefit by the experiences on this trip. Des Mullarkey and Warren Bardsley have put on weight. Yes, it was a fine trip, and we enjoyed every minute of it.
So much for the cricket.
Des Mullarkey was a sportsman who the St George District held high. He was willing to lend his name to a trophy awarded to the best and most consistent Langlea player during the football season.
In 1925 Mullarkey changed football codes and joined the Western Suburbs Rugby Union Club, based at Concord Oval, for the season. Wests was a strong side with several of their players coming up through the ranks of The Briars Sporting Club. Tom Davis, the grandfather of former Australian Test cricketer Ian, was an important player and leader of the black and whites. The club benefited from Mullarkey, "who played very strongly after getting into a little condition". Playing cricket was not good preparation for a football season. At the conclusion of the season, Mullarkey was appointed vice-captain of a Sydney team that toured the north-west of New South Wales for two weeks playing against country representative XVs. Mullarkey enjoyed his time at Wests and played again in 1926.
There were four more seasons for Mullarkey in the St George cap, but no blue cap was in the offing from the NSW selectors. For reasons unknown, he was dropped from the NSW side after playing one more first-class game after his debut, against Queensland in late December 1923, where he scored 64 in his only visit to the crease. At the time, Queensland was not part of the Sheffield Shield program and players were often selected to give them a game and try them out at a first-class level. Herbie Collins and Warren Bardsley were the established openers with Harry Rock, Les Gwynne, Norbert Phillips, Walter Brown and Andy Ratcliffe being selected in place of Mullarkey.
Those four seasons produced 1132 runs at 26.33. A columnist in The Sydney Sportsman noted:
Des Mullarkey was not so long ago hailed as Warren Bardsley's successor as the State's opening batsman. But a tough spin from the then State selectors did the left hander no good, and he has degenerated so far now that he should give way to one of the many brilliant youngsters in the St George district. As one Illawarra fan expressed himself, "Des is not worth a leg-bye."
Harsh words and a sad comment on a player who promised much but, in the game, when he needed to perform, it was not there. The final grade season saw Mullarkey play only seven games in the top grade with 26 his top score. There was also one game in the seconds. It must have been demoralising for the young man who was still only 29.
Cricket was not the loser when Mullarkey departed at the end of the 1927-28 season. He had for many years played Sunday cricket with the St George Motor Club, where he was captain, and for the 1929-30 season he played Junior Cricket in the Referee Cup, playing for a Railways XI.
Life certainly had its twists and turns for Des Mullarkey. In 1929 he married Ethel Florence Chapman who lived at 297 Rocky Point Road, Ramsgate. In July 1930 Mullarkey was before the Kogarah Police Court charged with vagrancy. The charge was dismissed but not before the 30-year-old clerk had suffered the ignominy of having his non-sporting life paraded across the pages of the Sydney newspapers.
It was stated by the arresting sergeant that Mullarkey was suspected of being a 'runner' for starting price bookmakers. When arrested, he had £13 in his pocket and witnesses said it was the proceeds of illegal betting. The court was told that Mullarkey was employed by his brother James as a clerk and lived in Rocky Point Road, Kogarah, with his wife Ethel. In answer to a question put by Mullarkey's lawyer, the arresting sergeant said:
he would not say he was an honest well-behaved citizen although he had not heard anything detrimental to Mullarkey['s] character as regards his honesty and good living.
No doubt due to insufficient evidence, the matter was dismissed. History tells us that the Starting Price betting shop was run out of a house in Station Street, Kogarah. With the court case behind him, Mullarkey decided that sailing on a summer Saturday was more to his liking and joined the Georges River Sailing Club. What Des Mullarkey was not expecting when he left to go sailing on Saturday 26 November 1932 was to learn on his return that it had been alleged that his wife Ethel had "fired a revolver shot which struck a member of a party that was trying to repossess a motor car from her home at Sans Souci". Bail had been set at the substantial amount of £40.
The car was being repossessed – it was deep in the Depression in Australia. Ethel saw what was happening and, along with her 58-year-old mother, rushed back into her house, produced a revolver and fired a shot into the hip of a Horace Robinson who was seeking to take the car. Words were exchanged with an accomplice, with Ethel saying, "If you don't get out [of the car], I'll shoot you, too." When interviewed, Ethel had apparently believed they were burglars.
The matter ended up in court in March 1933 with Ethel being charged with maliciously inflicting grievous bodily harm. After evidence and cross-examination of witnesses, a jury returned a verdict of not guilty. Interestingly, the magistrate suggested that in the future if a car was to be repossessed, a policeman should accompany the person seeking the car.
After being a widow for 24 years, Des Mullarkey's mother died in September 1935. Des himself could not pull himself away from the cricket field and despite his interest in sailing, had continued playing cricket in the City and Suburban Cricket Competition for St George Vets. The club had been formed by Harold Fraser in 1935. The team was full of sporting identities, no doubt an attraction for each of the team. There was a 1908 Wallaby, Paddy McCue, who also played for the Kangaroos in 1911, Harry Theak, a St George and NSW fast bowler of the 1930s, Laurie Fox and Ralph Kable, who played with Des Mullarkey, Harold Fraser, a former St George wicket-keeper and Mick Cusick, who played and captained the Southern Districts side against MCC in 1932, to name a few.
Des Mullarkey has a record at St George that cannot be taken away. He was the first local junior to play for New South Wales from the club after they entered the first grade competition. With a century on debut, he joins an elite group from the club that includes Arthur Morris, who achieved that feat in the 1940-41 season against Queensland, scoring 148 and 111.
During his time with the club, Mullarkey served on the management committee in the 1924-25 season and again in 1927-28. He had the opportunity of playing at the club in Don Bradman's first season, 1926-27. He played with Bradman in the Possibles v Probables match at the Sydney Cricket Ground in November 1926. At the end of the month, he opened the batting against Petersham and batted with Bradman for two overs when Bradman scored 110.
With his playing days concluded, Mullarkey drifted away from the club. One can speculate that he probably checked the scores from time to time in The St George Call as to how his old team was performing and perhaps caught up with some of the players from his days at the club. His place is forever etched in the club's history, however, as one of the 19 players who played in that first season in first grade.
Mullarkey found his niche on the greens at the Tarren Point Bowling Club near Sylvania Waters. He was a successful lawn bowler, winning many trophies, with a number of glass vases today bearing details of his deeds and ability in a different sport.
On 30 July 1975, Des Mullarkey died at Randwick aged 75. In the 1975-76 St George DCC Annual Report it observes that he "was a notable player in the early days of the Club's elevation to First Grade". For this local St George Junior, he had achieved much on the cricket and rugby league sporting fields.
References
1 Company Service Major Herbert William Mullarkey (1887-1916), Second Lieutenant James Charles Mullarkey (1888-1964), Private Clarence P Mullarkey (1890-1964), Lieutenant Niall Joseph Mullarkey (1895-1916), Lance Corporal Kevin Vincent Mullarkey (1897-1918).
2 Frederick Patrick Mullarkey (1859-1911).
3 The Propeller, 12 September 1935, page 3.
4 17 September 1899 at Rockdale, New South Wales.
5 Niall Joseph Mullarkey (1895-1916) excelled as an academic at school and played in the First XI for three years and was captain of the cricket team in 1913 as well as the First XV rugby union team. He was a GPS cricketer for three years. As a batsman wicket-keeper, his efforts left their mark. He scored 190* against Newington College in 1913. For that year in GPS cricket, he had an average of 220. A strong boy, he was also in the College eight in 1912. The cricket master at St Joseph's College, Brother Wilbred, nominated Niall as his hero when it came to cricketers who passed through the school. He even rated him above Stan McCabe.
6 Freeman's Journal, 9 September 1909, page 18.
7 The Arrow, 7 December 1917, page 2.
8 The Arrow, 7 February 1919, page 2.
9 The Arrow, 29 October 1920, page 11.
10 Ibid.
11 The St George Call, 22 January 1921, page 2.
12 19 February 1921, page 7.
13 30 June 1922, page 6.
14 28 September 1923, page 3.
15 9 November 1923, page 4.
16 Mullarkey scored 114 against Western Suburbs DCC in two hours and 40 minutes and carried his bat for 140 against Sydney DCC, hitting 20 fours.
17 23 January 1924, page 12.
18 Waikato Times, 5 January 1924, page 9.
19 Otago Daily Times, 22 January 1924, page 16.
20 14 February 1924, page 11.
21 The Press, 5 March 1924, page 11.
22 9 April 1924, page 12.
23 Awarded initially in the 1924 rugby league football season.
24 The New South Wales selectors in the period were RL Jones (St George DCC), AG Moyes (Gordon DCC), AA Mailey (Balmain), H Cranney (Cumberland), A Radcliffe (Balmain), EL Waddy (Central Cumberland) and RCM Boycen (Gordon DCC).
25 The Sun, 8 July 1930, page 9.
26 Information provided by Margaret Brown, the grand daughter of Des Mullarkey.
Join the cricket network to promote your business and expertise. Make it easy for people to search and find the people and services they need through people they know and trust.
Join the network