To celebrate the Centenary of First Grade Cricket for St George DCC in 2020-21 we'll be taking the opportunity to catch up with some of our esteemed former first grade legends to find out more about them and their time with The Saints.
In this "in between balls" we feature 1996/97 premiership winning opening batsman Anthony McQuire who played first class cricket for the ACT Comets and top scored for the Prime Ministers XI in a team captained by Adam Gilchrist in 2000 against the West Indies
Club Central Hurstville is one of the proud sponsors of St George Cricket Club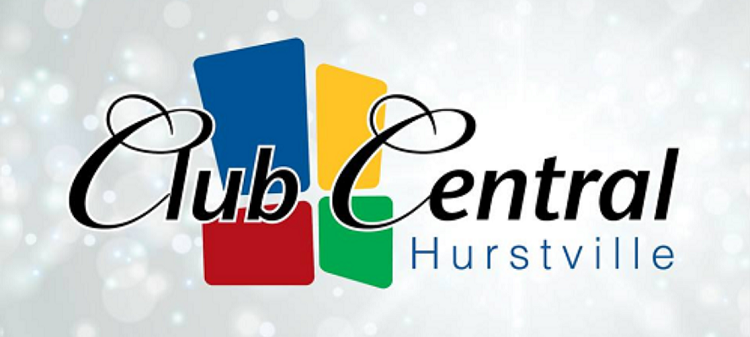 What year you were born and where?
1972 – Wollongong NSW
Can you remember your first game of cricket?
My first memory was as a 5 or 6 year old in the under 10s. I batted at 11 and didn't bowl and didn't score a run for 3 years so didn't go too well
Tell us briefly about your cricketing journey?
I started my junior cricket in Wollongong for Keira and then into seniors with Wollongong University when I played. I played Green Shield with St. George and when I moved from Wollongong at 18 years old I played for 6 years at Wests then moved to St. George for two years. I moved to Canberra for three years to play with the Comets and then when they were kicked out of the domestic one-day cricket I moved to Melbourne to play with Prahran and Richmond.
I then moved into club coaching as batting coach and head coach at Camberwell Magpies when I finished playing and I'm now the High-Performance Coach at Melbourne University Cricket Club.
What other sports do you play?
Over the last 4-5 years I have competed in triathlons and open water swimming. Since my youngest son Charlie has taken to golf I am starting to play more golf again as well.
Highest levels played if applicable?
I have completed the Western Sydney Half Ironman, competed in a team's half ironman with the great men Richie Phillips and Matt Whitby, and finished 4 x 5 km ocean water swim races.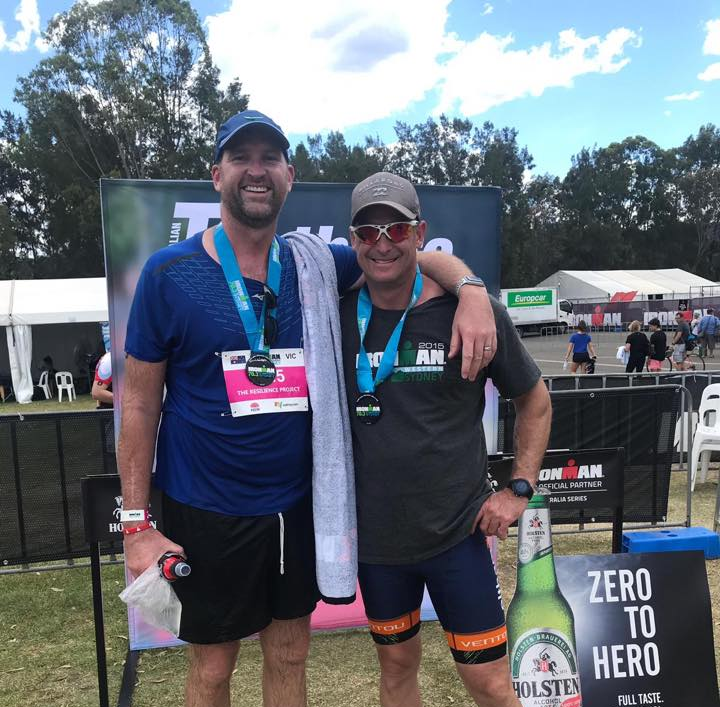 Anthony with his great mate Matt Whitby
Who is your favourite sports movie or documentary?
Rudy is my favourite as it's based on a true story and is great tale of determination and persistence when people tell you can't do something and you prove them wrong.
Moneyball for similar reasons to Rudy. I have also started watching the "All or Nothing" series on Amazon Prime and the Test and I love those as they give great insight into how different professional sports teams function under pressure and develop and maintain their culture.
Who's your favourite cricket commentator?
Damien Fleming, very funny man, but great cricket brain and a great bloke.
What's the one thing about you most people don't know about?
I was told by a coach when I was 10 years old to pick a different sport as was I was no good at cricket
How many years did you play at St George?
Two
St George Nickname?
Jerry, Macca
Highest Level Played (St George or Representative including Jnr Level)?
List A Domestic One Day games for the Canberra Comets, PM XI against the West Indies, NSW and Victoria 2nd X1, Australian Country XI against Sri Lanka and Zimbabwe, Australian Under 19s and 17s,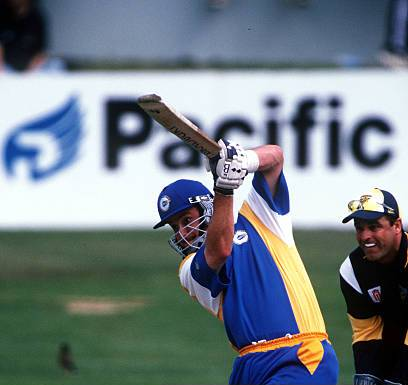 Anthony batting for ACT Comets against Victoria
What's your highest score in senior cricket?
172* Old Wulfrunians Cricket Club, UK.
Highest Score for St George?
I think it was 77 in the Grand Final against Mosman.
What has been your best bowling figures in senior cricket?
The less I bowl the better haha
For St George?
Don't think I bowled for St George, but if I did it would have been one over of rubbish.
Who was the scariest bowler you have played againstr?
Ken McLeod bowled me the quickest and scariest spell I have ever faced at Manuka Oval when I was playing for the Cricket Academy against the ACT. The big Left handed West Indian quick bowled five overs of lightning speed and not one ball in my half of the wicket.
Brett Lee in the grand final against Mosman was also rapid and pretty angry.
Who has been the best spinner you have played against?
Shane Warne by a country mile, and Tommy Shiner.
Who has been the best batsman you've played against?
Darren Lehmann in a Comets game at Manuka Oval, he was amazing in his ability to hit the ball where he wanted it and just took the piss, Adam Gilchrist – complete genius.
Who has been your funniest St George team mate?
Hands down Jeremy Bray, loved opening the batting with him, being in the dressing room with him and getting out on the circuit – legend.
Who was your childhood hero?
Viv Richards – still love watching him bat and still think he is the best batsman I have seen. Geoff Marsh – when I was a kid and opening the batting I love his gutsy way he went about opening the batting. Mark Waugh – love to watch him bat, made batting look easy.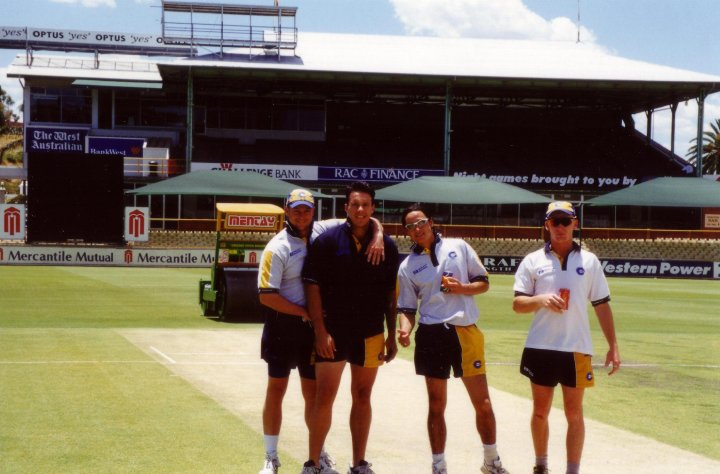 Anthony on the left with ACT Comets team mates at the WACA
Who are the three sports people in the world you'd most like to meet?
Cam Newton, Phil Mickelson, Viv Richards
Name some St George players you admire most in terms of skills and competitive spirit?
Jeremy Bray – it was a pleasure to stand at the other end when he took down the Mosman attack in of Brett Lee, Shane Lee, Phil Alley and Craig Hughes along with all the other innings I was grateful to watch from the other end. Aggression skill and he backed himself no matter what the situation.
Richie Phillips – Ultra competitive and immensely talented.
James Turner – worked his arse off for the whole of his career and was one of the most competitive people I know.
Chad Porter – loved playing with him and his competitiveness and willingness to get into a scrap on the field.
Graeme Rummans – Incredible talent and an amazing ability to accumulate runs effortlessly.
Craig McComb – Great player of short pitch bowling, competitive and never took a backward step.
Greatest St George influence?
Brian Booth
What do you enjoy most about playing cricket?
Playing and training with mates, the team environment and dressing room, being in competitive situations, facing fast bowling.
What didn't you like?
Fielding at short leg
What did you enjoy most about playing at St George?
The history of the club, batting on Hurstville Oval and playing with a great bunch of blokes across all five grades
What has been your most memorable moment in cricket?
Top scoring in the Prime Ministers X1 against the West Indies in a winning team. Scoring a hundred in a Grand Final for Weston Creek in Canberra to help win their first First Grade Premiership for the Club.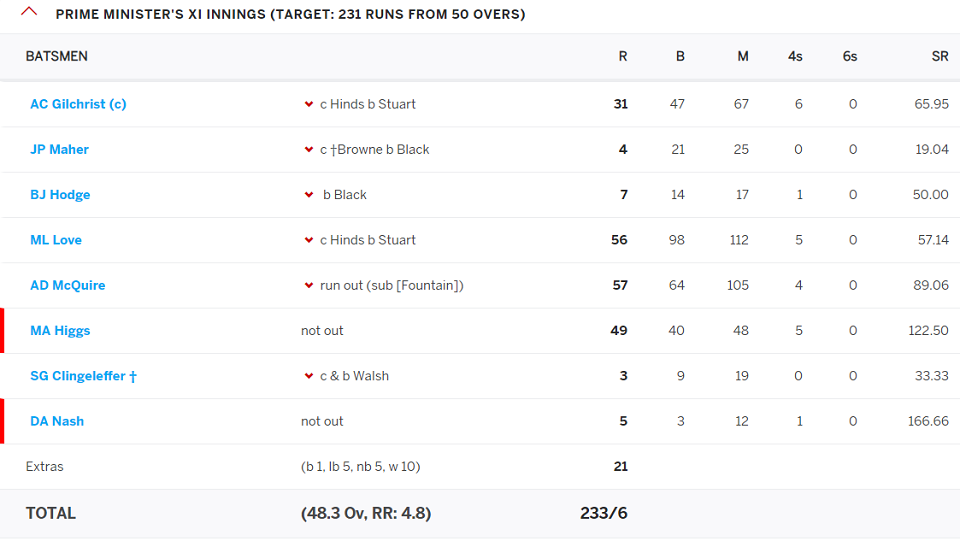 Prime Ministers XI batting scorecard against the West Indies in December 2000
At St George?
For St George there were two – Winning the Grand Final against a strong Mosman team, and filling in as Captain against North Sydney with a young side (due to injuries and State representative commitments) at Hurstville Oval and winning in a game we were not supposed to win.
They were 9 down needing about 10 to win with Warwick Adlam in and Jimmy Turner cleaned him up to win the game.
Favorite Saints Tradition?
The team song and the winning culture embedded at the club.
Tell us about the best win you've been involved with?
For St George there were two – the Grand Final against Mosman and the game against North Sydney set out above.
The grand final for Weston Creek was pretty special as well as it was the first time the club had won a premiership and to score a hundred to help us win the game was awesome.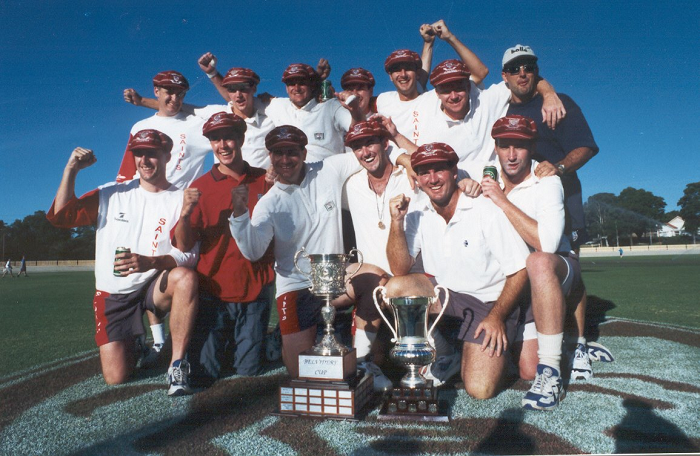 St George 1996/97 Premiers
"Favorite" worst injury playing cricket?
Compound Fracture of left little finger at Hurstville Oval.
Favorite Beverage?
Was Southern Comfort but now Canadian Club
Favorite Food?
Lasagna
Favorite Holiday Destination?
Prague, Fiji, Thailand
What are your hobbies?
Playing golf with my son Charlie, boxing and fitness training.
What's the best advice you've received?
What happens to you is not the important thing, it's how you respond that matters.
What do you do for a living?
I am a lawyer, cricket coach at Melbourne University Cricket Club and personal trainer.
Greatest achievement outside of cricket?
My two children – Mitchell and Charlie
Advise to any youngsters looking to make it?
Enjoy the game and have fun. Take the time to know your game and learn how to adapt when you are out of your comfort zone. There is no substitute for working hard and continuing to learn and improve your game.
Join the cricket network to promote your business and expertise. Make it easy for people to search and find the people and services they need through people they know and trust.
Join the network
If you'd like to see more content from St George District Cricket Club, they'd be very grateful for your support and contribution. St George District Cricket Club will receive 80% of all funds contributed.