To celebrate the Centenary of First Grade Cricket for St George DCC in 2020-21 we'll be taking the opportunity to catch up with some of our esteemed former first grade legends to find out more about them and their time with The Saints.
In this "in between balls" we feature Ashton May. Ashton May is one of only 3 St George cricketers to have recorded 2 double centuries, he's played in Tasmania and at the end of next year will hopefully have graduated as a junior Doctor
What year you were born and where?
ACT, 1989.
Can you remember your first game of cricket?
Yes, total team score was 35, I made 20* with 5x4's in 5 balls, all scored at cow corner. How that game plan changed for the worse.
Tell us briefly about your cricketing journey?
Weston Creek CC (ACT), ACT Comets 1st XI, St. George DCC (NSW), Kingborough Cricket Club (TAS), Tas 2nd XI, Tas 1st XI (barely), Hobart Hurricanes BBL01 (barely), St. George DCC (NSW) - A little private coaching (WA) - Wrapped it up!
What other sports do you play?
Running, footy, tennis, swimming, golf.
Who is your favourite sports movie or documentary?
Cool Runnings, Moneyball, We are Marshall, Gladiator (technically a sport).
Who's your favourite cricket commentator?
Kerry O'Keeffe (of course).
What's the one thing about you most people don't know about?
Played a set of games in QLD for Tassie 2's vs Vic 2nd XI all with the wrong set of contact lenses. Thought I had prepared thoroughly by getting a new set before leaving for QLD.
To my horror, I popped them in the morning of the game and felt like Stew match day after a Friday night out. Prescription was something like ~-1.25 instead of -0.25 in each eye and could not see a thing.
Despite this, got the customary 20-odd. After getting out and heading to the change room I was subsequently sledged by Brad Hodge… "That's why you belong in the 2's."
A big twist of the knife, but humorous. Also, probably spent a full year or more with poor eyes before getting them tested. For the up and coming juniors, get your eyes checked early. Safe to say it is slightly important in cricket.
How many years did you play at St George?
5 good and memorable years. A uniquely fantastic club.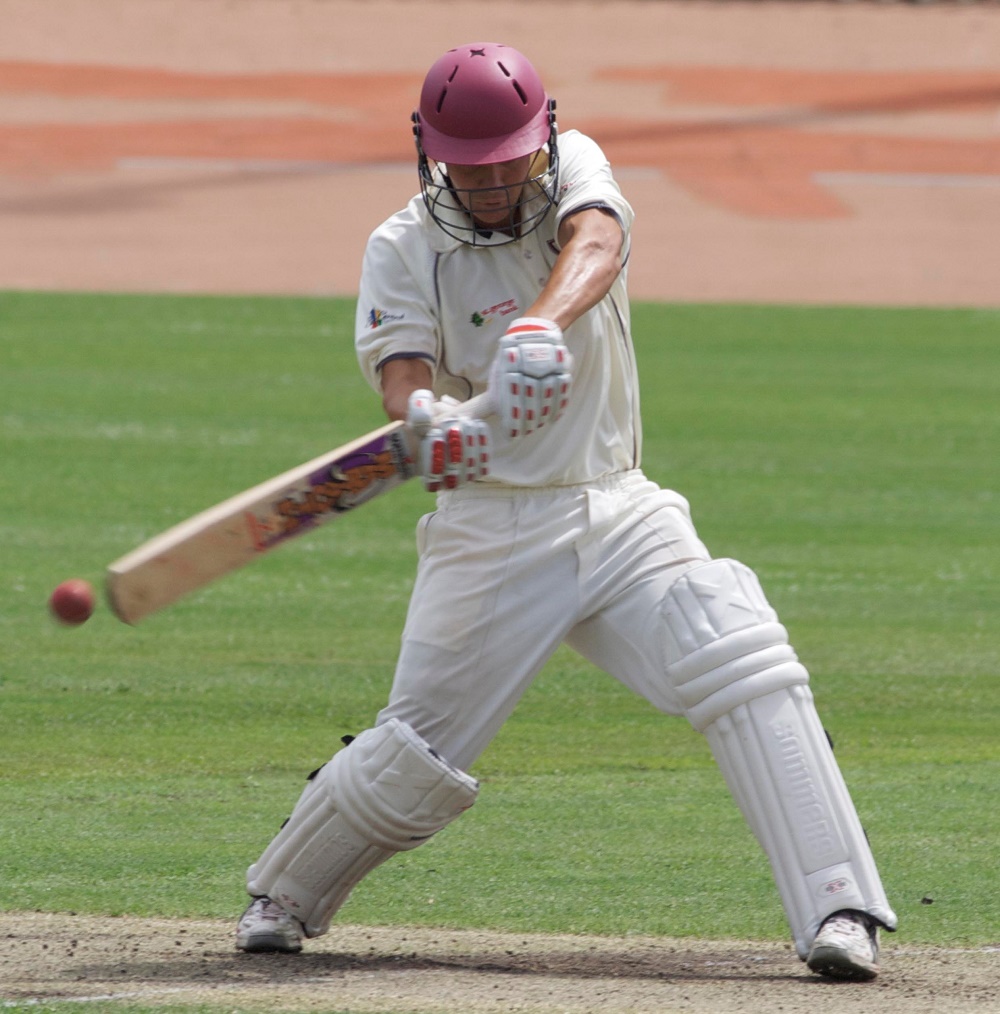 St George Nickname?
Cannot be repeated. Otherwise, Mayhem, Maysie. Pretty standard.
Highest levels played?
1 List A game for Tasmania vs NSW, got a globe and was flicked from then on! Failure = invaluable life lessons
What's your highest score in senior cricket?
204 not out for St George Vs ND's in 2009-10.
(Editor's Note – Ashton May is one of only 3 St George cricketers alongside Sir Donald Bradman and Warren Saunders to have recorded 2 double centuries. When he recorded the score above in the Preliminary Final in 09-10 he set a new all time partnership record with Steve Cazzulino of 366. When he returned after his stint in Tasmania he scored 203 against Sydney in 15-16 where alongside Damian Bourke he broke his own partnership recorded by 4 runs. These partnerships are the 4th and 5th highest in the NSW Premier Cricket history.)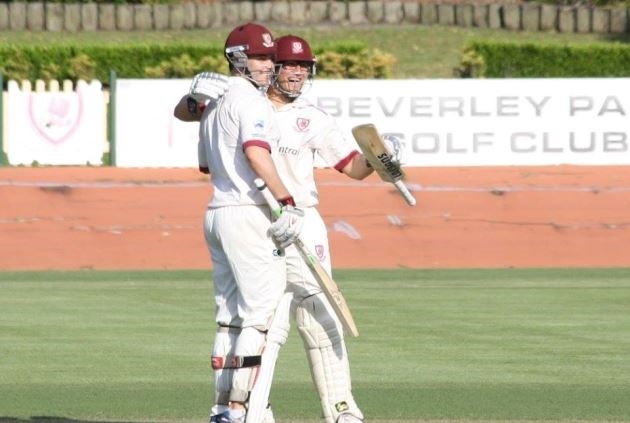 What has been your best bowling figures in senior cricket?
4 for 1 off 1 over vs Newtown (TAS)
For St George?
4 for 19 off 10 in OD opening bowling with straight spinners vs Fairfield.
Who has been the scariest bowler you have played against?
James Pattinson on a wet one.
Who has been the best batsman you've played against?
Simon Katich.
Who has been your funniest St George team-mates?
Daniel Magin/Damian Bourke. Love those blokes.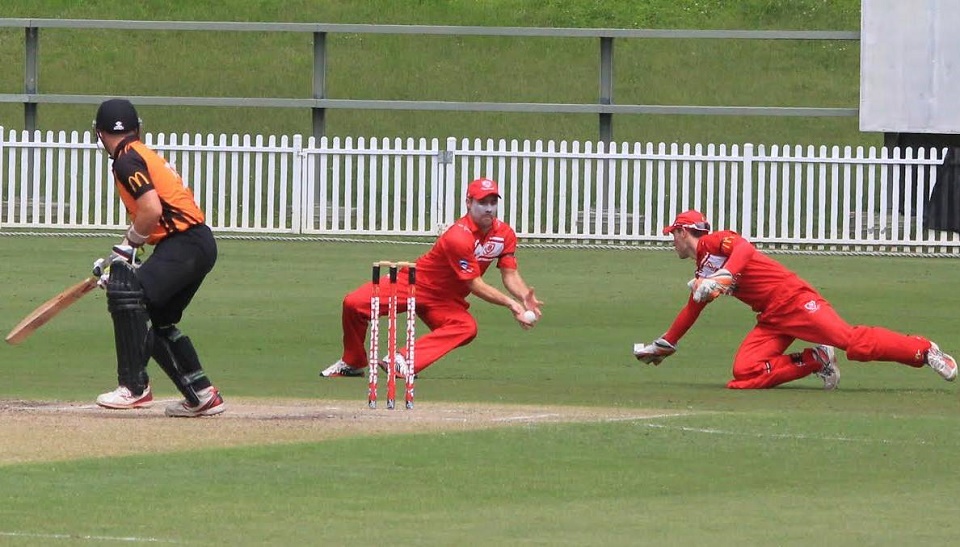 Who was your childhood hero?
Justin Langer.
Who are the three sports people in the world you would most like to meet?
Nobody. More can be learnt and admired from people in other, more valuable industries. Roger Federer would be the only exception.
Name some St George players you respect most in terms of skills and competitive spirit?
Trent Copeland's skills, resilience, and captaincy decisions. He was always two or three steps ahead, proactive (not reactive) and not afraid to make courageous 'against-the-grain' decisions that were ultimately, just smart moves.
Greatest St George influence?
Nobody in particular, however the culture of the team and club was hugely influential. After being in a lot of losing teams, seeing how St. George players operated taught me about how to be in a team with winning attitudes and a winning culture. It was tough and relentless with high expectations and to this day, the lessons learnt are still very applicable outside of cricket.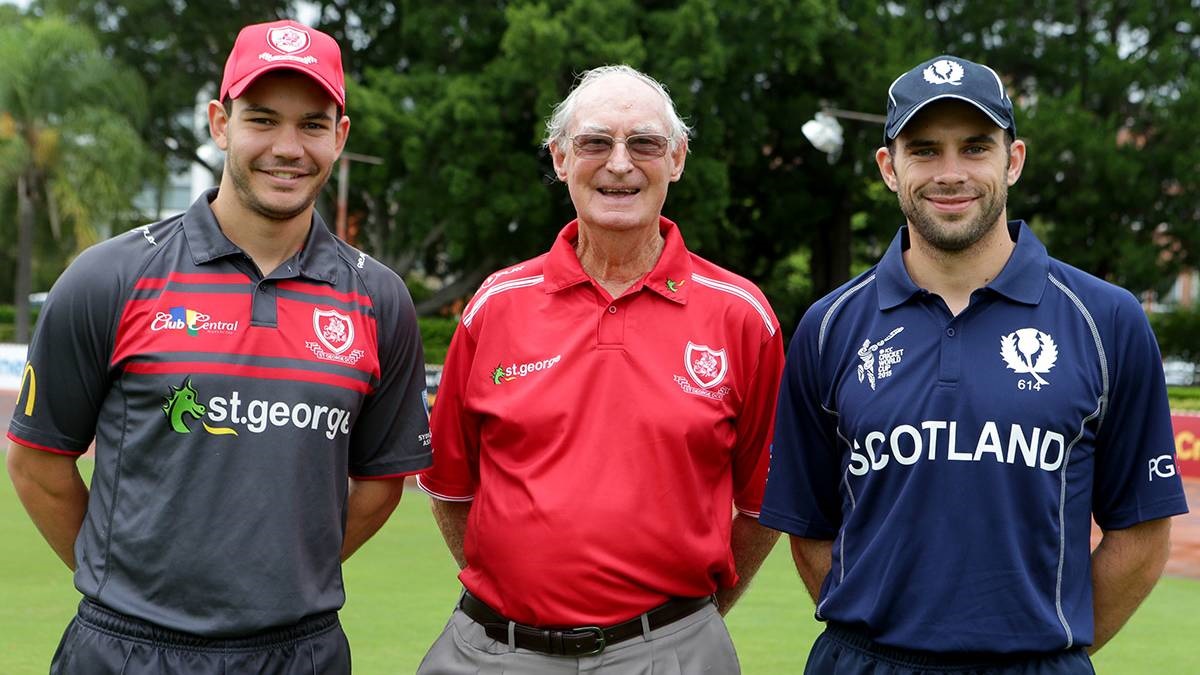 What is the best advice you have received?
Winning > team-mates > yourself. Importance of which should be prioritised in that order to achieve a high functioning team. Often, the individual's importance is overstated to the detriment of the shared goal.
Atul Gawande – Better: A Surgeon's Notes on Performance offers lessons on high functioning teams in intense environments applicable to most fields.
Advise to any youngsters looking to make it?
Sometimes there are too many people out there giving lessons and advice (including this). A majority of which is complete BS! Some people are just more professional at selling their BS and they can be rather persuasive at times. Analyse and filter this BS, yet be thankful for their intentions. Always keep an ear open though, as there can be some pearls out there that may be life changing. Also, you may be more correct than you think, so it does not hurt to back yourself.
Future aspirations?
Graduate at the end of next year as a junior doctor, internship year, apply for specialist training programs. In a perfect world it would be in either orthopaedics and bioastronautics, cardiology, radiology, ophthalmology, neuro/general surgery or plastics. No idea essentially. Like getting past 100, will just wait and see what happens from here.
Final Words?
I hope all at the club members past and present are doing well, a fantastic club and proud to be a part of it in a small way. All the best in the future and wishing the Saints success on and off the field.
Join the cricket network to promote your business and expertise. Make it easy for people to search and find the people and services they need through people they know and trust.
Join the network