To celebrate the Centenary of First Grade Cricket for St George DCC in 2020-21 we'll be taking the opportunity to catch up with some of our esteemed former first grade legends to find out more about them and their time with The Saints.
In this "in between balls" we feature Justin Gale who made his first grade debut for St George in 1991 before moving to Melbourne 3 years later to play 160 first grade games for St Kilda and winning two premierships.
Club Central Hurstville is one of the proud sponsors of St George Cricket Club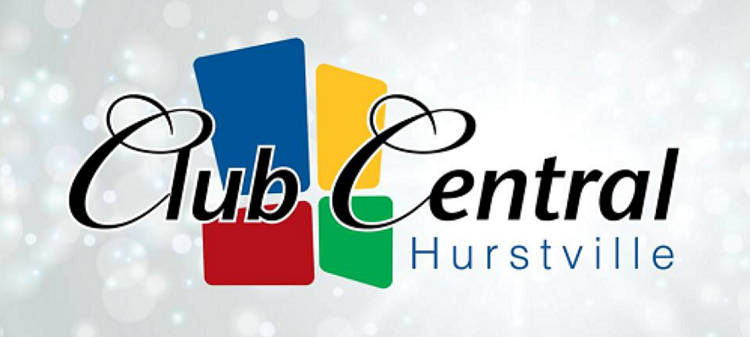 What year you were born and where?
1972 at Caringbah Hospital
Can you remember your first game of cricket?
Penhurst RSL U10's at Renown Park, I was 8 and made 12 – 3 x 4's.
Tell us briefly about your cricketing journey?
I played in Georges River competition as junior for Penshurst RSL and Penshurst West, and played Green Shield for St George and worked my way from 3rd Grade in 1989 to 1st Grade in 1991.
In 1994-95 I moved to Melbourne and played 160 1st XI games for St Kilda until 2004.
What other sports do you play?
Played a bit of tennis and soccer as a kid but mainly just cricket.
Nowadays, I'm a member at Bonnie Doon Golf Club and like to road cycle.
Who is your favourite sports movie or documentary?
The Last Dance
Who's your favourite cricket commentator?
Richie Benaud
How many years did you play at St George?
I started playing Green Shield in 1986-87 and played until end of 1993-94 season.
St George Nickname?
Galey, JA or Neil (from the "The Young Ones"– thanks to Wayne Seabrook for that one)
Highest Level Played (St George or Representative including Jnr Level)?
1st XI at St George & St Kilda CC (Vic)
What's your highest score in senior cricket?
171 - St Kilda 1st XI v Frankston CC
Highest Score for St George?
149 not out - St George 2nd XI vs Uni of NSW
What has been your best bowling figures in senior cricket?
6 for 61 - St Kilda 1st XI v Dandenong CC
For St George?
5 for 33 - St George 1st XI vs Fairfield
Who has been the scariest bowler you have played against?
Wayne Holdsworth, Shane Harwood, Mick Lewis
Who has been the best spinner you have played against?
David "Freddie" Freeman
Who has been the best batsman you've played against?
Adam Gilchrist
Who has been your funniest St George team-mate?
John Bain
Who was your childhood hero?
Allan Border
Who are the three sports people in the world you'd most like to meet?
Adam Scott, Tiger Woods, Roger Federer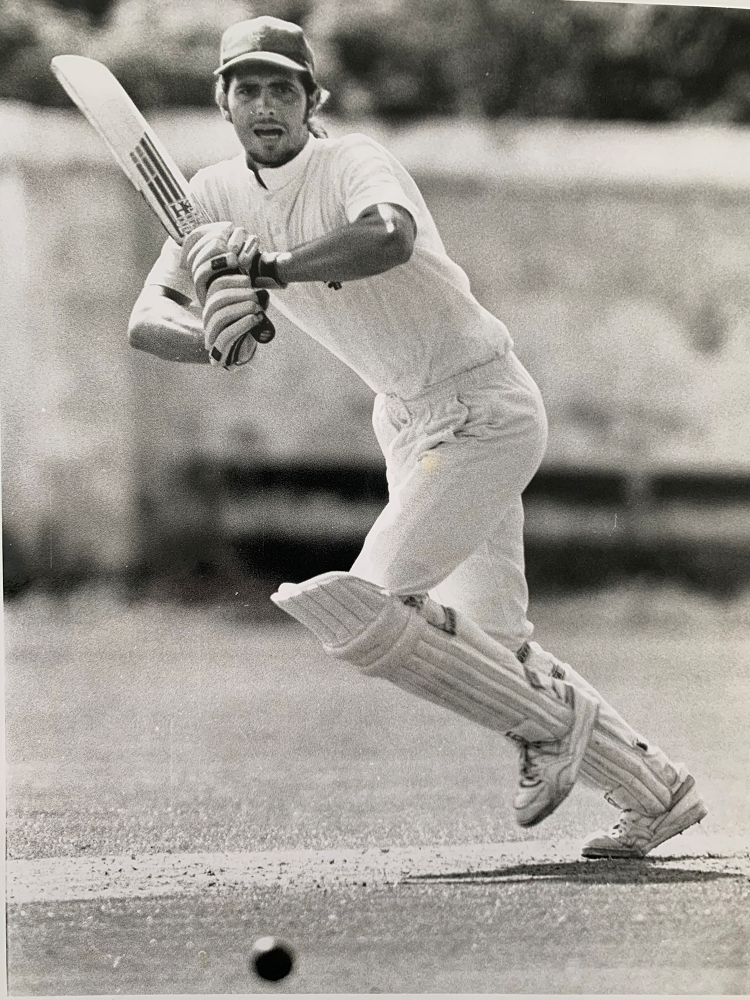 Name some St George players you admire most in terms of skills and competitive spirit?
Geoff Milliken knew his game and played within it against some the best fast bowlers.
Brad McNamara was the fiercest competitor I played with in 15 years of grade cricket.
Phil Alley had amazing natural talent
Greatest St George influence?
Warren Saunders
What do you enjoy most about playing cricket?
Mateship
What didn't you like?
Batting at top of the order and getting out early and watching all day
What did you enjoy most about playing at St George?
The club's history, tradition and the mates
What has been your most memorable moment in cricket?
Winning two XI's Premierships with St Kilda and hitting the winning runs in the second (my final game).
At St George?
Winning Poidevin Gray Shield v Western Suburbs in 1992, a great bunch of blokes!
Favourite Saints Tradition
I don't know if it's so much of a tradition but one thing that has always stuck with me was Warren Saunders instilling into the younger players the importance of having clean white cricket boots. "you may as well look like you can play."
Tell us about the best win you've been involved with?
We were playing Poidevin Gray against Randwick in 1992 (I think), it was just after they had recruited some top players from both St George and Sutherland and were expected to flog us. We batted first, Darren Quint took a hat-tick for them, ripping through our top order and we made a well-below par score. Our bowlers went out there and gave it to them, we fielded out of our skin and rolled them – the beers tasted very good that evening.
"Favorite" worst injury playing cricket?
Scotty Martin going down after coping one in the box (I was at the other end).
Favorite Beverage?
Good Pale Ale
Favorite Food?
Anything spicy
Favorite Holiday Destination?
Byron Bay
What are your hobbies?
Golf, hanging out with family
What's the best advice you've received?
"Failing to prepare is preparing to fail"
What do you do for a living?
Head of Sales in a software company
Greatest achievement outside of cricket?
My children Mimi & Quinn
Advise to any youngsters looking to make?
Just enjoy it, it goes too quickly
Join the cricket network to promote your business and expertise. Make it easy for people to search and find the people and services they need through people they know and trust.
Join the network
If you'd like to see more content from St George District Cricket Club, they'd be very grateful for your support and contribution. St George District Cricket Club will receive 80% of all funds contributed.